Planning a a weekend brunch is simple and easy. All you need are good friends to celebrate with, tasty cocktails and delicious food – and you're all set to entertain this weekend.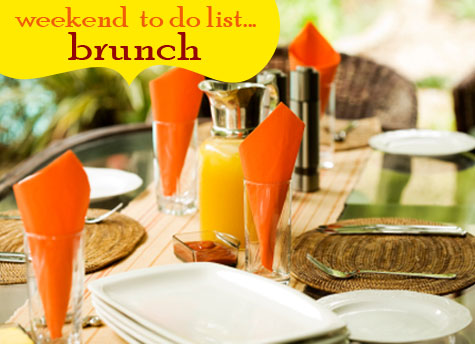 Call up some friends and invite them over a brunch this weekend. Nothing fancy just an impromptu get-together to share some good food and conversation.
Set up your brunch on your deck or patio, with the season's getting ready to change, the weather is perfect for an outdoor gathering. A table set without a tablecloth or with a white linen cloth and a vase of fresh flowers is all you need for your table.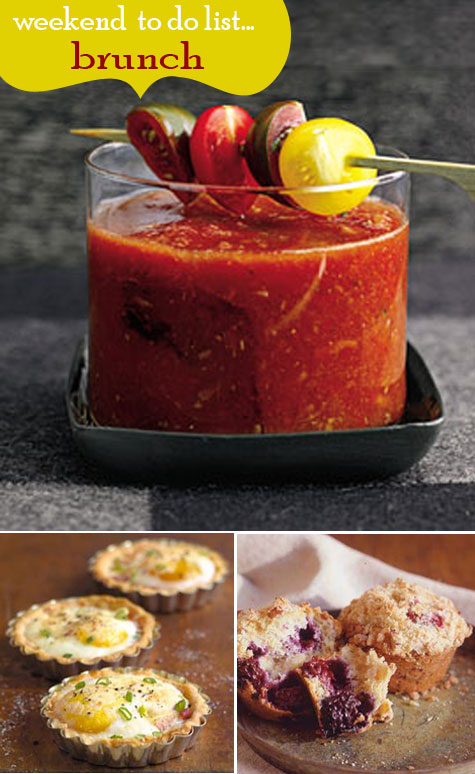 For some quick menu items start with these.
The bloody mary is the perfect brunch cocktail and the Heirloom Bloody Mary, fits the bill. Made with fresh ripe heirloom tomatoes that are in season during the late summer months, this one is a mainstay.
If you're looking for a new recipe to add to your already delicious brunch menu try the Ham and Egg Breakfast Tarts. Easy to put together and absolutely scrumptious.  Also, muffins will fit in perfectly at any brunch and these Blackberry Muffins are  fluffy, moist and delish.  You will definitely make these over and over again.
So there you go, all the details and recipes you need to have a great brunch this weekend.
Enjoy!
celebrate life in style…