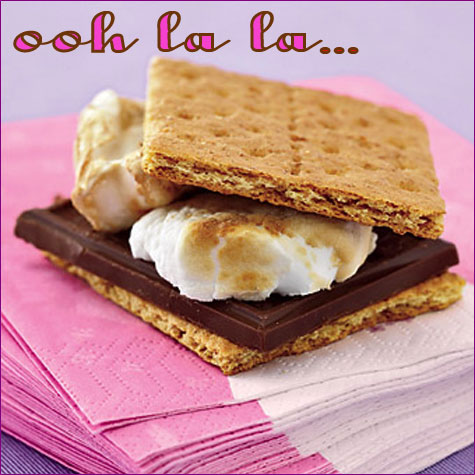 Have you been pondering on rather or not to have a dessert station at your wedding reception? Well, after reading this post and looking at all these scrumptious desserts, I promise you your mind will be made up and the dessert station would have won. If it looks like hard work, it's not, frankly it's easy as pie. Just select your favorite desserts (which by the way is no easy task for me) set up the table and you're done! Your dessert table will tell a story, a story of your wedding and of your style. Also your guests will love you and thank you for it.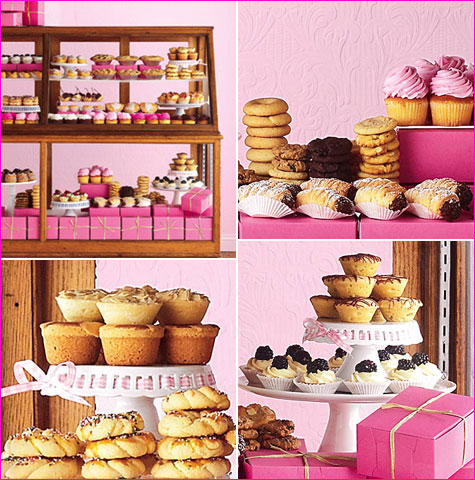 Pink Baby Cakes, is what this story tells , and what a story! Your guest will think about these little sweet sensations long after your wedding.  Mini pastries, cookies and cupcakes are in abundance with this dessert table. For this "sweet stop" choose sweet treats that are special to you and the groom in different varieties.
I really can't get enough of this beautiful pink setup, stacked with delicious treats. Simply stated – fabulous.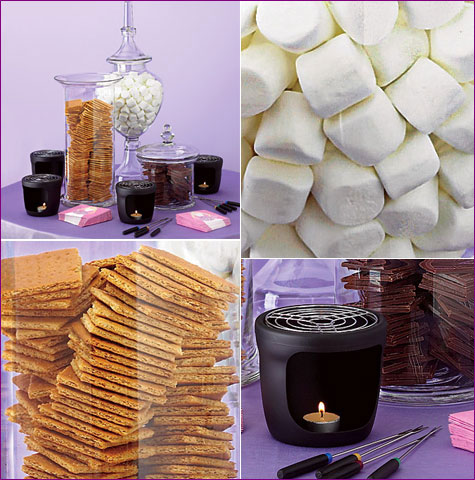 Can I have S'mores, please! Bring back memories of camping and childhood with the S'more Sweet Station.  What a great way for everyone at your reception to toast with the happy couple. This childhood treat is a great way to personalize your reception. This sweet station is easy, all you need are chocolate bars, marshmallows, and graham crackers and you will have the perfect sweet station.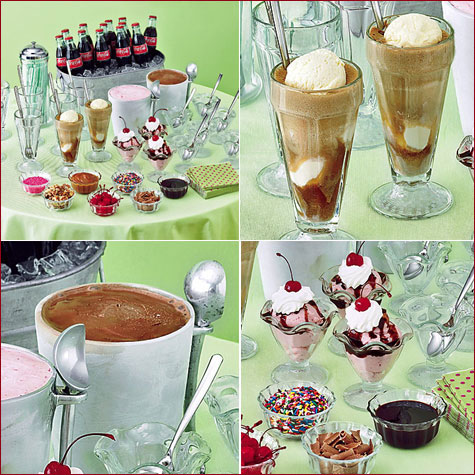 Ice Cream Dreams says it all for this one. This station is all about nostalgia and I am loving it. What could be cooler than old fashioned ice cream floats? Set up the table with old fashioned ice cream glasses, chocolate, vanilla and strawberry ice cream – keep it simple. Then add bowlfuls of toppings – the good ones, fudge, caramel, sprinkles, nuts, whipped cream and of course cherries.
So which sweet station will make a debut at your wedding?
Enjoy!
celebrate life in style…
Save
Save