I have to admit, I am a lover of weddings and all the beautiful details that go along with them. Even though I have been married for awhile (269 days 🙂 ) I still enjoy the inspiration  and ideas that can come from a bride on her special day.
Hope you feel the same about the pink + purple inspiration that we have for you today.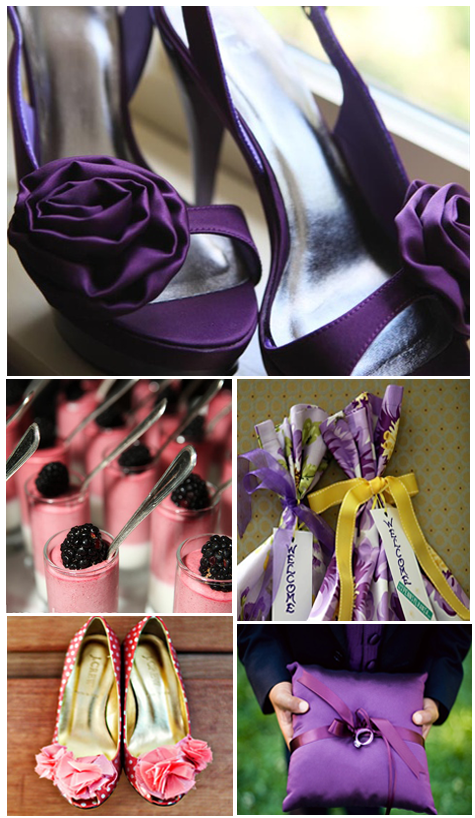 Love the purple shoes! Pink  delicate and lovely while purple is deep a royal. A great combination.
Enjoy the inspiration!
celebrate life in style…
Image source: The Knot