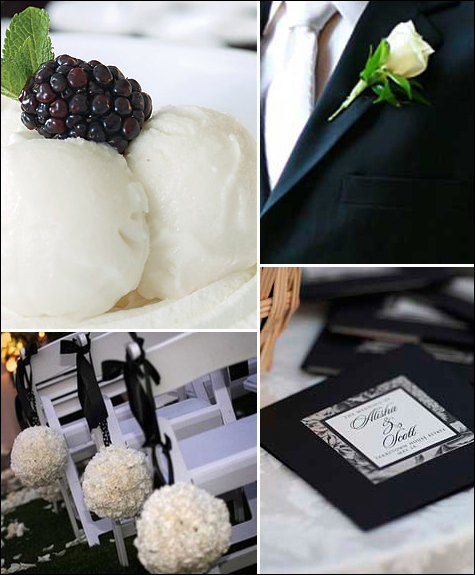 Nothing says posh and elegance like a black and white affair, and a black and white wedding is done right, it will take your breathe away. A black and white color scheme suggests strength and clarity and lends a level of formality. From the venue  to the decor this affair demands a level of opulence. For more black and white wedding inspiration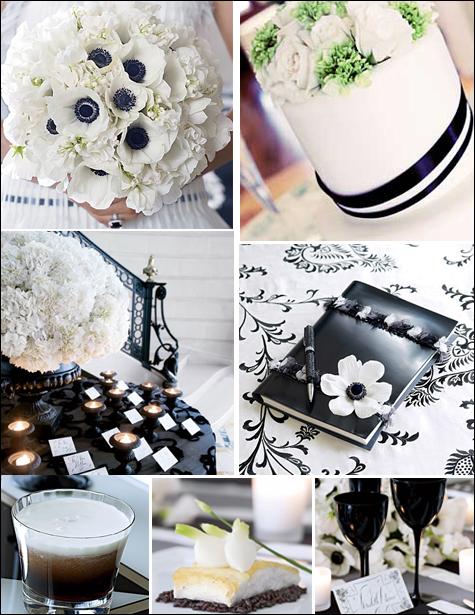 When you're planning a Black and White affair be sure to keep it pure and simple and if you need to add color go with a splash of red. You want to make sure you pick the perfect venue, a setting with heavy crown molding and crystal chandeliers and starched white table linens. Also a menu with savory selections can reflect the color scheme along with signature cocktails.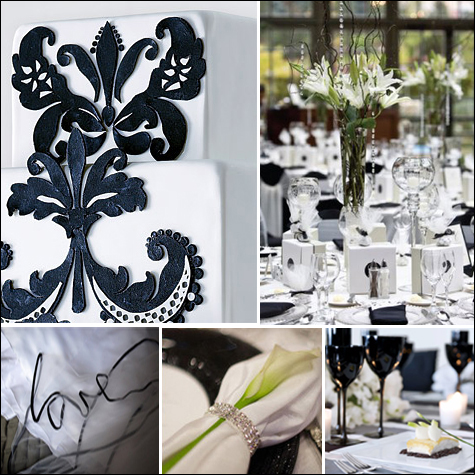 Choosing anemones, sweet pea and lilies of the valley will make a beautiful bridal bouquet, and  gar­denias, hydrangeas and carnations for perfect centerpieces.  The wedding cake tells a story of it's own, rather it's a round cake three tiered cake topped with flower accents or a four tiered square cake with black accents to play off our decor, whichever is chosen, will of course be in line with the elegance of the the black and white affair.
Whatever color scheme you choose for your wedding, it should reflect your personal style, as it is your special day!
Enjoy!
celebrate life in style…
Sources: brides, wedding channel, and project wedding