Choosing the perfect location for my wedding is proving to be a difficult and time consuming task.  First I have to decide; what type of wedding do I want?  Can I picture myself standing in a grand ballroom in front of my fiancé committing my life to him?  What about having the mountains or the river as our backdrop to provide all the scenery we would ever need for a romantic exchange of vows?  Well, I don't know.  What I do know is that I need to make my decision soon because as I have experienced, I am not the only person engaged and trying to plan a perfect wedding.  What I have also learned is that I need a little patience.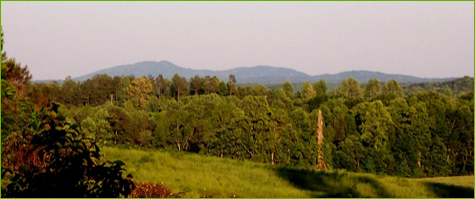 Over the past three weeks I have researched and toured ten, yes ten locations.  What I find fascinating is that although we are obviously facing some economic challenges in our nation, the wedding industry is booming!  Many of the facilities my fiancé and I have toured (he actually went to see two places with me, yeah) provide you with the "all inclusive" experience.  However, when you get the quote in your hands you quickly realize that it doesn't include what you would consider "all inclusive".  No flowers, limited food, no DJ, no photographer, no cake and finally a very limited timeframe for your actual event.  Let's not leave out the fact that most places do two events per day so you feel like you are really not the most important person on your special day.  However, they do lay out a nice tour.  Imagine if you will….
You drive up to the beautiful historic home and instantly start picturing yourself getting married there. You walk in and they have Mimosas ready to great you (a little alcohol always makes a tour more memorable for me).  They give you the history of the facility and walk you through all the various spaces explaining how you could utilize the space for your event.  They even ask you for your fiancés name so they can personalize the tour by adding your names; "Marcia, this will be where you and your bridesmaids prepare for the ceremony and Nelson and his groomsmen are downstairs enjoying their room with ESPN".  Little do they know that Nelson would much rather watch the History Channel unless the Philadelphia Eagles are playing.  After they take you through the entire tour, they provide you with a nice package giving you the overview of the facility and your quote.  I skip the facility overview page and go straight to the cost which immediately makes me want to go back to the Mimosa table.  In that instant I go from being the blushing future bride excited about her marriage to the budget conscious bride realizing that "I can't afford this place".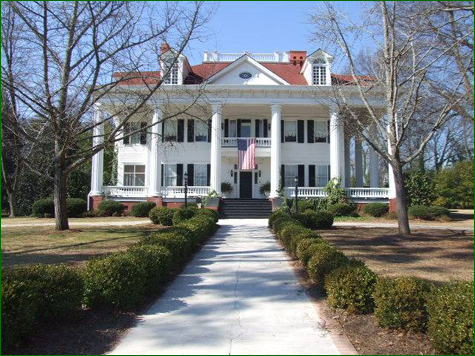 Well, after experiencing that for three weeks I have finally decided what I want to do; elope change my focus.  I'm going to start my search over and tour places where I we can personalize everything without breaking the bank.  So, if anyone knows of places where I we can bring my our own alcohol, caterer and florist and still have a beautiful wedding let me know (it's hard to forget that this is our day and not just my day).  I'm open for ideas and I already have two places lined up to tour this weekend.  Next week I will share that information and give you my top 5 places that I would love to use for my wedding/reception venue.
Final Thought:  Marcia's mission statement:   I promise to not be hasty in my decision making and remain steadfast despite opposition, difficulty or adversity.
Source:  Maserek and Meadows; Kennesaw Mountain Historical Association
Save