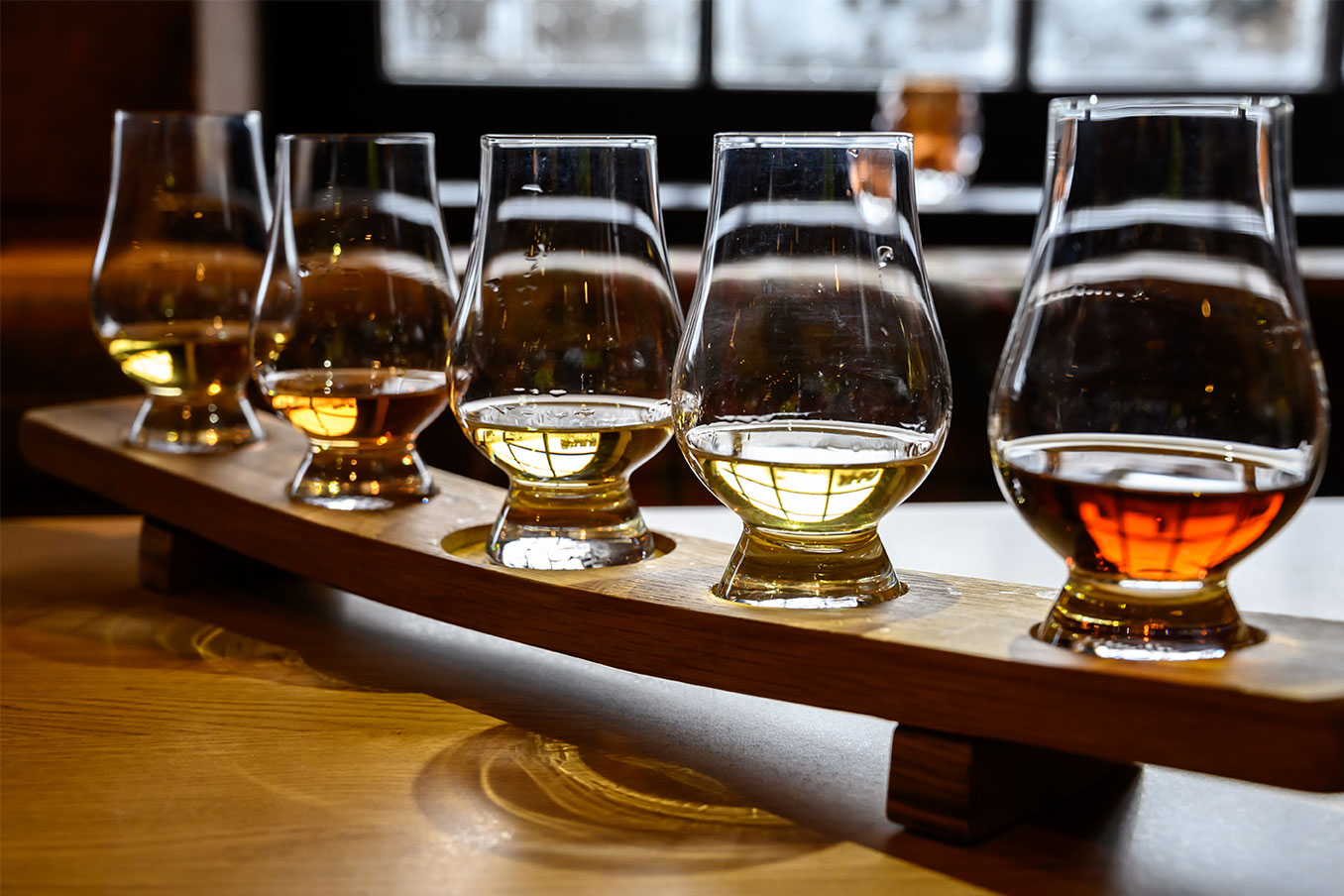 Let's have a Christmas Eve Soirée… How about a Whiskey Tasting?
It's the holidays. We are in the middle of a worldwide pandemic, and due to the enforcement of stay- at home orders, we can't safely celebrate in person with friends and family, so this Christmas will look very different from it has in the past years. (Which is a reminder always to give thanks and be grateful).
However, it would be good for your spirit and wellbeing if you did not allow this to dampen your holiday spirit and feel that you have to cancel the holidays. There are still ways to entertain and celebrate with your loved ones, even though it can't be in person.
One way is to entertain virtually with friends by using platforms like Zoom, Google Meet, Facebook Messenger Rooms, and MS Teams. I know we associate these platforms with work and meetings but believe me. It is possible to create unique experiences in these virtual environments; they just take a little planning and execution.
An experience that you could create for the holidays is a luxury whiskey tasting. It's an experience that allows your guest to experiment and explore the world of whiskey. If we managed to pique your interest and you want to throw your very own virtual whiskey tasting, you're in luck; we created a step by step entertaining plan just for you.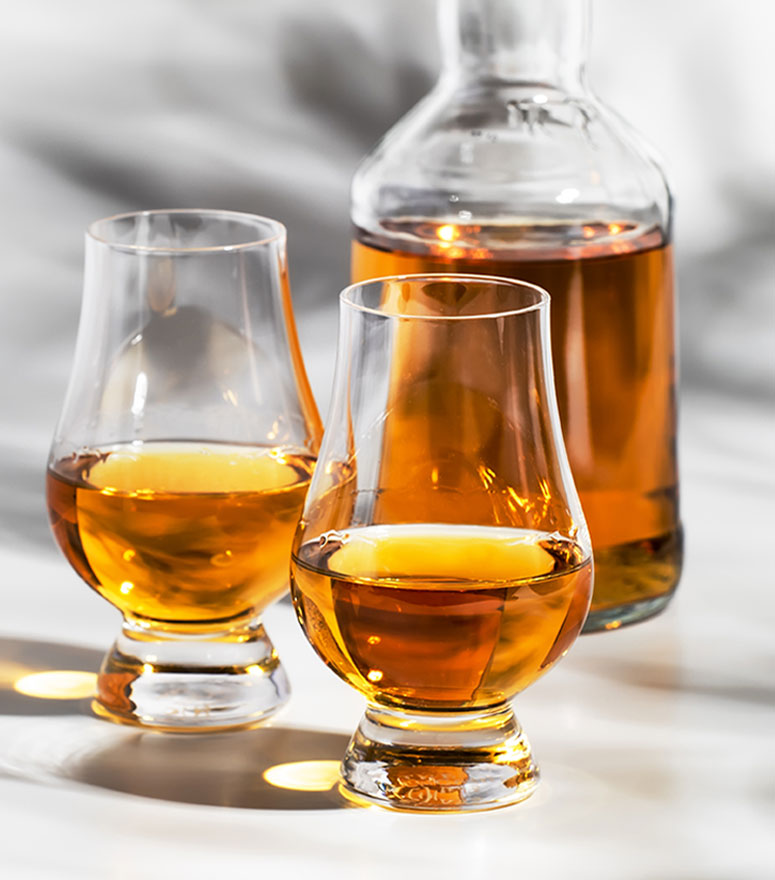 GUEST
Reach out to your friends and see who would be interested in participating in the whiskey tasting. A group of couples would work nice.
THE ESSENTIALS
Glassware
Nibbles
Water
Whiskey Tasting Scorecard
TASTING KITS
Ensure each person purchases a whiskey tasting set before the party; check out the sets over at Flaviar and The Spirit Co.
GLASSWARE
Choose glasses that are easy to hold and have a narrow opening. Stay away from tumblers; they are too large and allow for the escape of aromas. If you want to do your tasting like a professional, you can invest in Glencairn glasses; small wine or rocks glasses will work. Use a clean glass with each whiskey that you taste.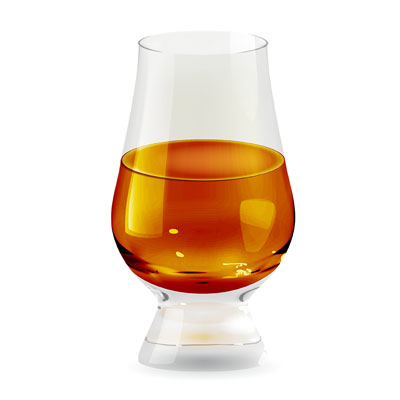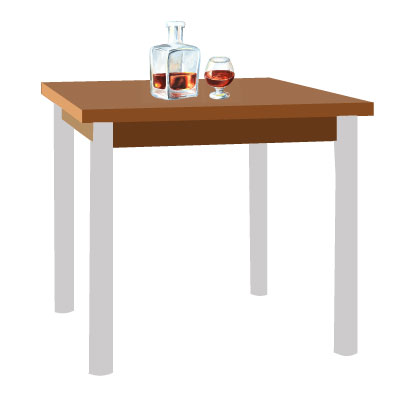 SPACE
Ensure each person has enough space for their glasses, whiskey, and everything else that they will need for the tasting.
NIBBLES
The focus should be on the whiskey, not the food. Set out foods that will cleanse the palate. Oyster crackers, unsalted chips, or light Saltine crackers will work best. Avoid decadently salted and favored nibbles.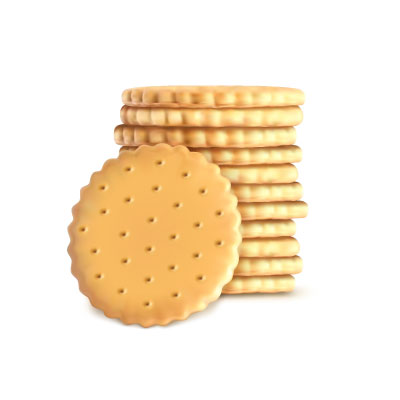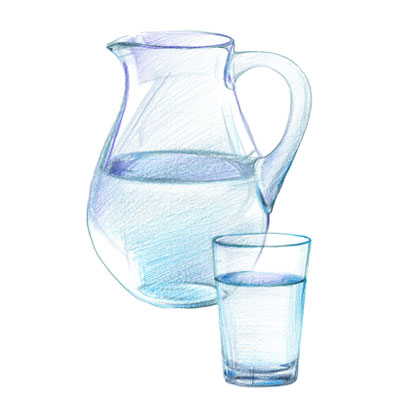 WATER
The water has two parts to play at a whiskey tasting. The first is to be used as a palate cleanser between tastings and added to the whiskey to open up the aroma. Choose spring water for the best results. Set up small pitchers or use a pipette (this looks like an eyedropper) to control the amount of water added to the whiskey.
DO YOU KNOW?
What's the Difference Between Whiskey and Whisky?
It is generally spelled "whiskey"—with an e—in the United States and Ireland. It is spelled "whisky"—without the e—in Scotland and Canada, which are both well known for their whisk(e)y, and in several other countries
SCORECARD
Each person will need a tasting scorecard to make notes and to score each whiskey. You can use a pen and pad or download this whiskey tasting scorecard that we created just for you!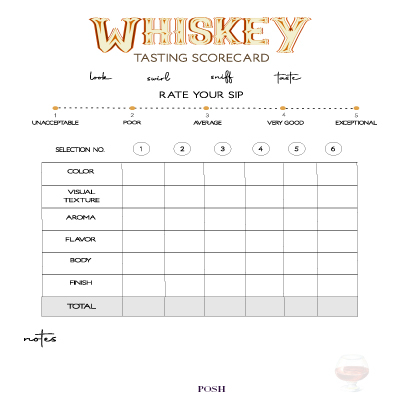 THE POUR
½ ounce is sufficient for each tasting flight. If possible, pre-pour the whiskey samples for each person. Remind each person that it's a good idea to go back and forth between the whiskey during the tasting, no need to finish it all at once. Make sure everyone is drinking responsibly.
COLOR + SWIRL
Give the whiskey a gentle toss and swirl, notice the color and clarity.  Can you see the legs, these are the trails left on the inside of the glass after swirling. The higher the level of alcohol, the longer the legs. The swirl will also help release the aroma and bring them to the top of the glass.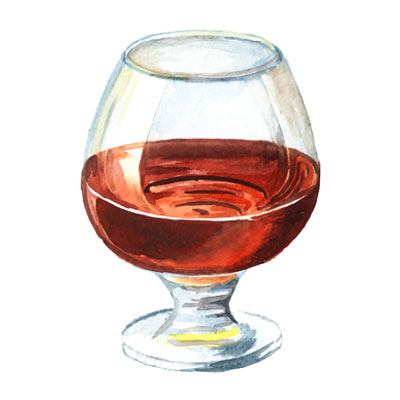 SMELL
Now it's time to add your nose to the action. Close your eyes and take a few short smells. The first smell will be predominantly the aroma of whiskey. With the next few smells, your nose will begin to pick up the whiskey's various fragrances. You will smell vanilla and caramel but dig deeper for the scents that make up the whiskey.
LOOK FOR
Wood: Notes of oak or nuts
Spices: Pepper, cinnamon, ginger, or nutmeg
Spices: Pepper, cinnamon, ginger, or nutmeg
Herbs: Licorice, anise, tobacco, or mint
Fruit: aromas, apples, peaches, pears, apricots, or berries
TASTE
Time to taste (finally): After working out your nose to pick up on the various scents, it's now time to taste. Take it nice and slow. Allow the whiskey to touch every single tastebud in your mouth. Swish it around in your mouth or chew on it (Kentucky Chew). By doing this, the whiskey heats up, releases the alcohol, and allows you to taste the full flavor of the whiskey. Now swallow it nice and slow; take it all in and experience all the flavors. To help bring out the flavors, add about three drops of water to the whiskey.
FINISH UP
Time to score your whiskey selections and make notes on your tasting scorecard. Did the whiskey leave you wanting more, was it just right, or maybe it was underwhelming? Once everyone is done, share each person's results.
We know it won't be Christmas as usual because we can't get together and socialize in person. Still, with soirees like a Virtual Whiskey Tasting, it will make it easier to connect with friends and family over the holidays.  
MERRY CHRISTMAS + CELEBRATE LIFE IN STYLE…