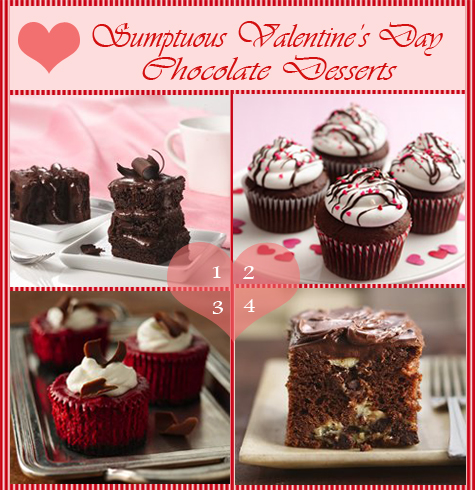 To me nothing say's "I love you" on Valentine's Day better than chocolate.  We found some scrumptious desserts that are a must-have treats on Vday. These desserts are perfect for you and your sweetie to share after dinner or better yet, skip dinner and head straight to dessert!
The recipe links are below. So which do you think will be your favorite? I am leaning towards the mini red velvet cheesecakes and the fudge lover's cream cheese cake. YUM!
3. Mini Red Velvet Cheesecakes
4. Fudge Lover's Cream Cheese Cake
Enjoy and Happy Valentine's Day!
celebrate life in style…
Save
Save