This spring you will find yourself surround by the cool but bold hue of Aquamarine. That's right, Aquamarine is on track to be hot and trendy for the spring. It' on the runways and is all over the home decor and party styling scene. Z Gallerie is also hip to this hot hue, look  at the fabulous must-haves I found over there!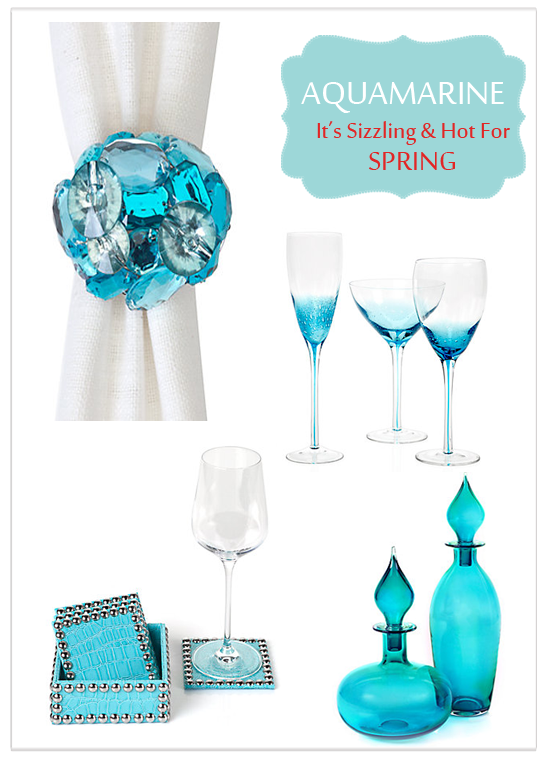 Aquamarine Bejeweled Napkin Ring Set – A glittering combination of various sizes and shapes of Aqua acrylic gems are mounted on a metal ring to decorate your table with flair, it's stunning!
Aquarius Stemware – Classic stemware that has brilliant Aquamarine added to the bases with an infusion of bubbles.
Everglades Coasters – Fabulous aquamarine faux leather croc pattern framed in a brocade of polished silver studs, I simply love these!
Aquamarine Sultan Canisters – Exquisite Sultan canisters, in deep striking Aquamarine glass, this will definitely add some vibrance to your home decor.
Enjoy!
celebrate life in style…
Save