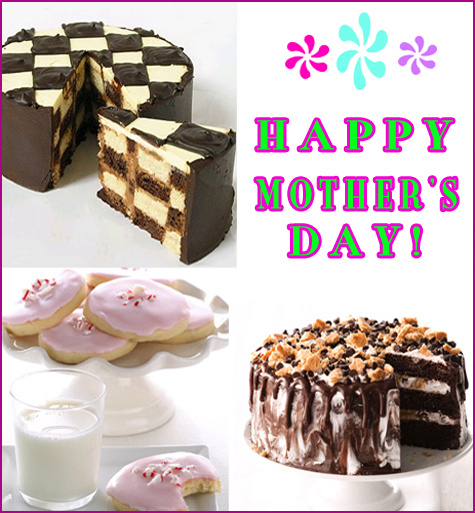 Not exactly sure what to get the women who has everything and who has given you everything? Well,  we think we know exactly what she will love, and we have rounded up the best gourmet gifts to give and to celebrate her special day.
Black Hound New York Checkerboard Cake (top left) – A delicious cake in a checkerboard pattern that has a bittersweet chocolate buttercream filling, topped with chocolate ganache and white chocolate buttercream; chocolate ganache on the sides. Can you say double YUM! $55 at Saks Fifth Avenue.
Peppermint Butter Cookies (bottom left) –  Mouthwatering butter cookies made by hand the old-fashioned way using all natural ingredients. $50 at Neiman Marcus.
S'mores Cake (bottom right) – Has a gooey marshmallow filling, graham crackers, and fudge make this chocolate cake irresistible to all. It's based on the childhood favorite no one ever outgrows. $58 at  Neiman Marcus.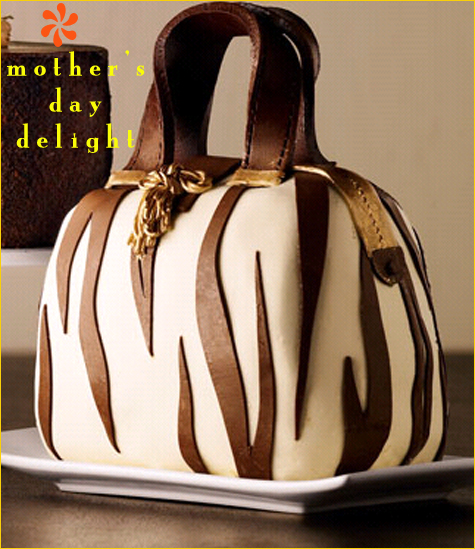 Can you say gorgeous? How fabulously cute is this Zebra-Striped Handbag Cake! You won't want to cut into this edible masterpiece, but when you taste each layer, you'll be glad you did. Layered with caramel toffee buttercream and chocolate buttercream, this cake is chocolate decadance. $235 at Neiman Marcus.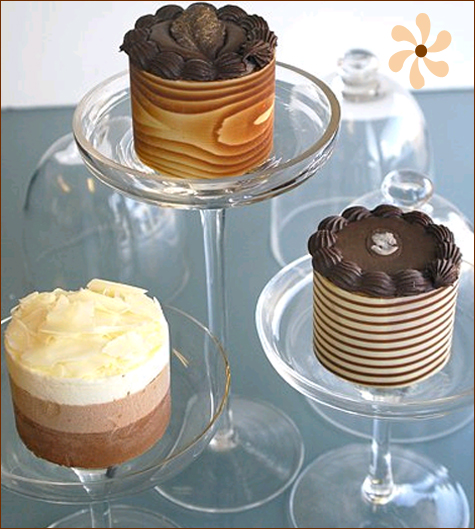 Galaxy Desserts Trophy Mousse Cake Sampler – A delicious assortment of mousse cakes. This comes in a set of 6 and includes 2 each of the following: Chocolate Ribbon:Sabayon chocolate mousse with whiskey, wrapped in white & dark chocolate; Grand Sequoia: Chocolate mousse with orange flavor, wrapped in chocolate bark; Triple Mousse: Dark, milk & white chocolate mousse. $38 at  Saks Fifth Avenue.
So which will be her favorite?
Enjoy your holiday!
celebrate life in style…