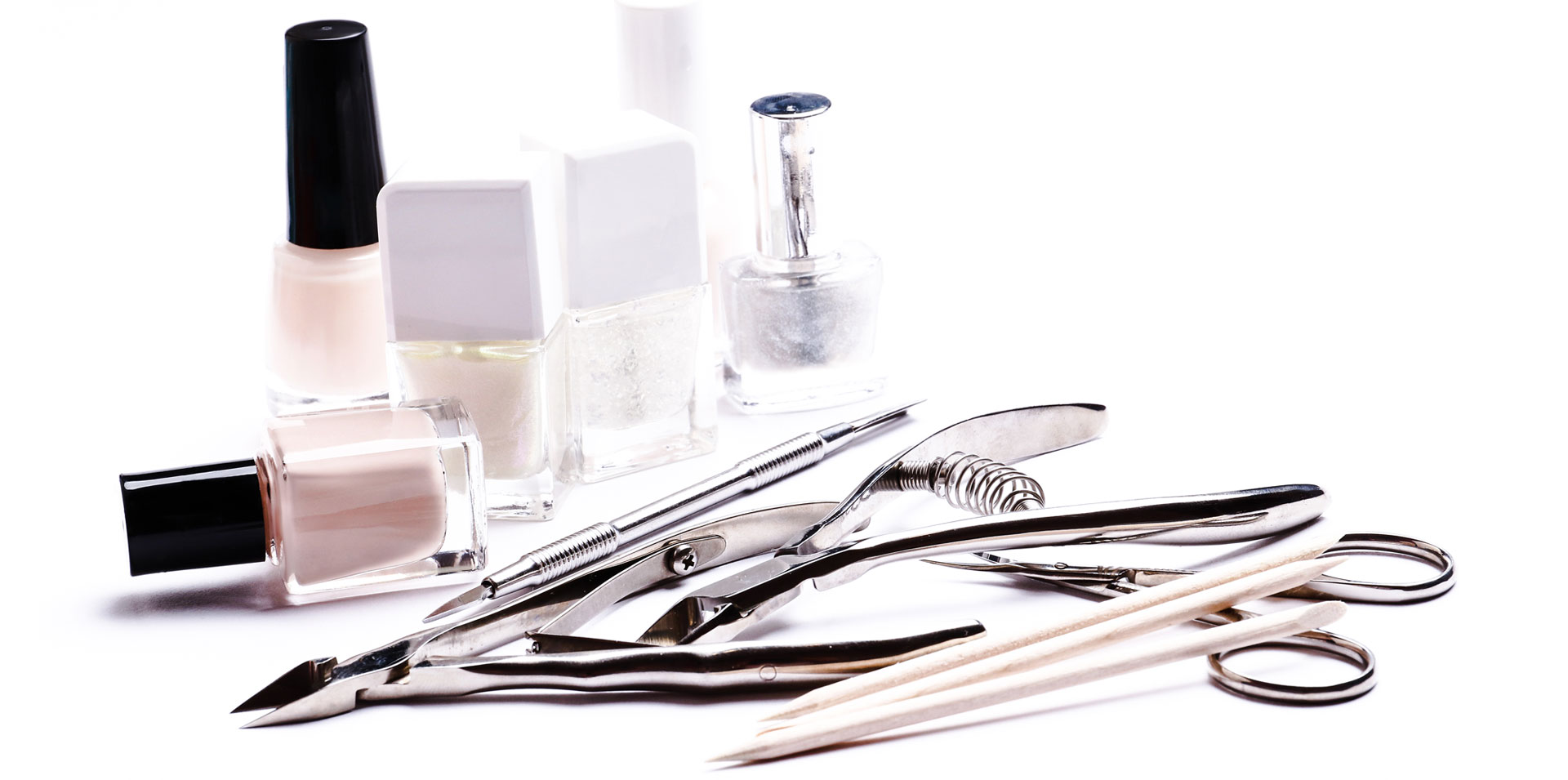 TAKE CARE OF YOUR HANDS
As we head deeper into the cold chills of winter, we need to make sure that we are taking care of our hands by giving them the attention they need to be healthy and hydrated. During the winter months, this can be a challenge because of the exposure to colder temperatures. Right now, due to the state of the world, it's not that easy to get an appointment at your favorite spa to get a manicure. So, it's literally in our hands to take care of our hands for the time being.
You are probably wondering how you can do a manicure and have it turn out just like a pro? Guess what, it's easier than you think. We have the ten essential steps for a beautiful  DIY manicure at home.
ESSENTIAL TOOLS FOR DIY MANICURE
Nail-polish remover and cotton swabs or pads
Nail clippers
Emery board and nail buffer
Cuticle pusher and nippers
Hand Scrub
Cuticle remover
Hand/nail moisturizer
Base coat
Nail polish
Clear topcoat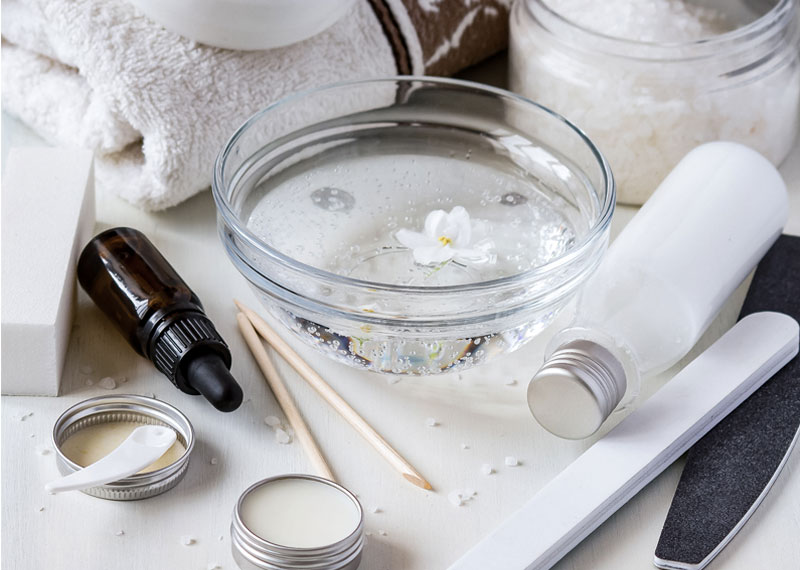 TEN STEPS TO A BEAUTIFUL DIY MANICURE
1. CLEAN: It would be best to start with clean nails. Clean your nails with polish remover, even if you are not wearing nail polish. Choose one that is rich in essential nutrients; this will help nourish your nails. After using the polish remover, wash your hands with warm soapy water.
2.  EXFOLIATE: Exfoliate your hands using our DIY Sea Salt Hand Scrub. Rinse and dry hands. FYI, your hands are going to feel fantastic!
3.  SHAPE: Clip your nails if needed using the nail clippers. Snip carefully from one side to the next side. Shape your nails using an emery board. Never use a nail file made of metal. Instead, choose a soft abrasive emery board. Hold the board at the angle of your nail, and file in one smooth stroke from side to center. To help prevent splitting, file in one direction. Use the buffer side to smooth and even the nail.
4.  SOAK: Fill a bowl with warm water and add a few drops of mild shampoo or gentle face cleanser. Place your hands in the bowl and soak them for about 3 minutes.
5.  CUTICLE SOFTNER: Applying a bit of cuticle remover can be a significant aid when cutting away the thickened skin around the nail. If you like, you can purchase one from any beauty store, such as Sephora or Ulta , as there are various cuticle softeners available in the marketplace for you to buy. You can also choose to make your own; we have a recipe for one that works great; DIY Cuticle Softener Recipe.
6.  REMOVE ACCESS CUTICLES: Push the cuticle back gently away from the nail using the cuticle pusher, such as an orange stick. If needed, use a pair of metal cuticle nippers to remove any free edges. Your cuticles help protect the nails from bacteria and infections, so avoid cutting them. It's also an excellent time to remove any hangnails.
7.  MOISTURIZE + Massage: Massage a rich hand cream or body butter onto your hands, nails, and around the cuticle area. Hands have very few oil glands, so it's essential to keep them hydrated. To finish up, apply a small amount of nail polish remover to a cotton pad or swab and swipe it across the nails to remove any residue.
8.  TIME TO POLISH: Apply a base coat to hydrate and prevent nail polish from chipping. A base coat also helps prevent staining. Now it's time to apply your color polish in layers. Be sure to allow each layer to dry between coats. With the first coat, brush down to the cuticle and the nail corners, keeping the layer thin. Stripe down the nail three times, down the middle, and once on each side. After two minutes, apply the second coat. Remember to keep the coats thin. Wait another two minutes before you apply the top coat. The top coat protects the nail polish from chipping and also adds an excellent gloss to your nails.
*PRO-TIP*: Use a polish handle, like The Poppy from Olive & June, to keep your hand steadier as you paint.
9. CLEAN UP: Wrap a piece of cotton that has been soaked in nail polish remover around the end of a cuticle stick to clean up any mistakes around your nails. After cleaning up the nails, allow them to dry for an extra five minutes.
10. MOISTURIZE AGAIN: The last and most crucial step is to moisturize your hands again. The key to healthy hands and nails is to keep them moisturized.
SO, FOR NOW
You can certainly give yourself a perfect and beautiful DIY manicure if you have the correct tools and use the proper techniques. So, until we can get back into the spa for some pampering and a professional manicure, this is a good DIY substitute.
Enjoy + Celebrate Life in Style…