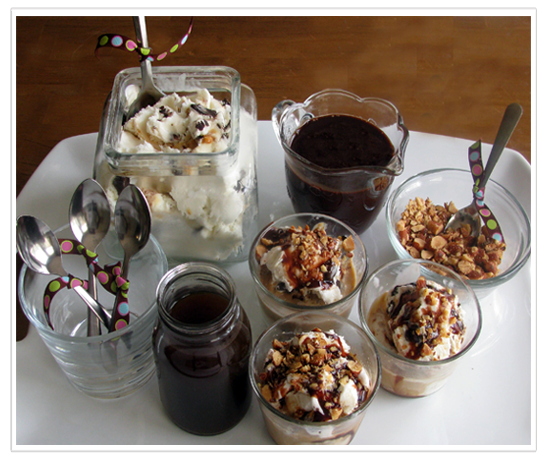 Happy Sweet Tooth Monday. We are celebrating sweet tooth Monday with Mochaccino Espresso Sundaes! They are super easy to make and are absolutely delicious! Ask my husband, he ate all three of the ones that I made for this blog post. In his defensive, I must say they are tiny little treats, I repurposed glass votive holders and used them as bowls – they are the perfect size for mini desserts!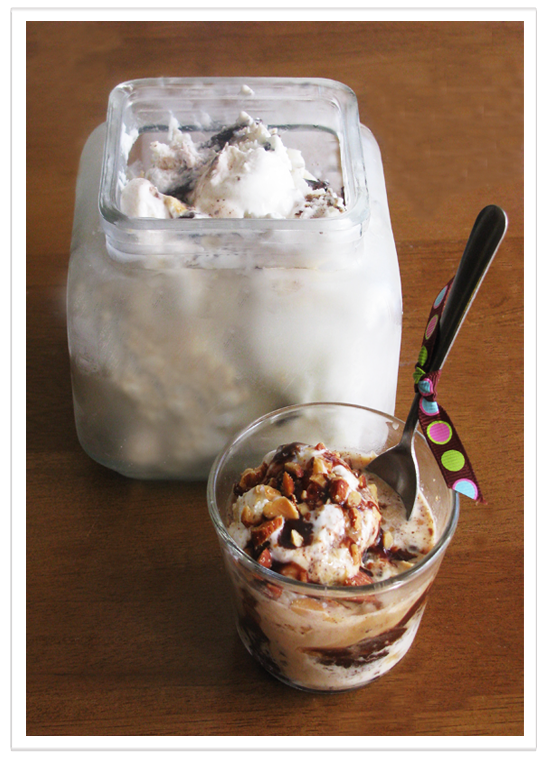 Okay, so how easy are these to make – really easy. Here's what you need to make them and the how.
Ingredients
Ice cream – We used Blue Bunny Bunny Tracks (it's so good).
Espresso Coffee
Chocolate Syrup
Chopped Almonds
How To:
Fill a frozen votive glass halfway with espresso, add a 1/2 scoop of ice cream, drizzle with chocolate syrup and sprinkle with chopped almonds.  That's it.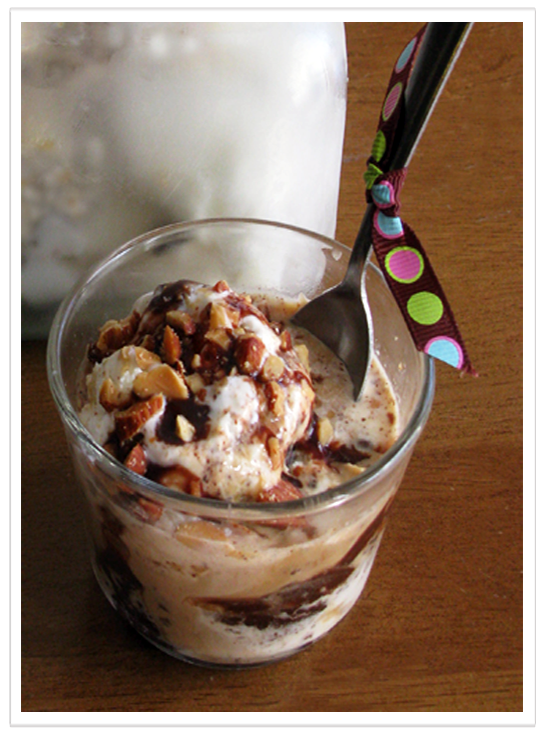 Since I am a chocoholic, the next time I make these I am going to use chocolate ice cream. Double chocolate mochaccino espresso sundaes, I like the sound of that, you're done.
Enjoy!
celebrate life in style…