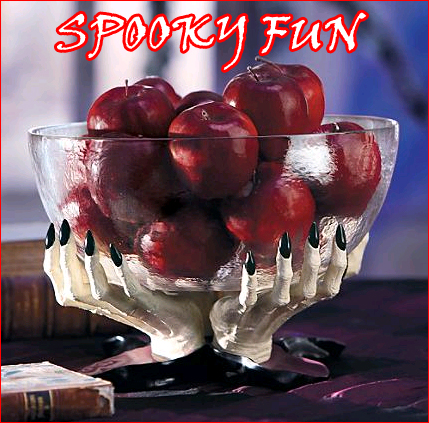 Over at Grandin Road they are really ready for Halloween. They have everything you need for your Halloween party, costumes, indoor and outdoor decorations. When I saw the Halloween Spooky Hands with Clear Bowl, I thought how great this bowl would be some wicked Halloween Punch!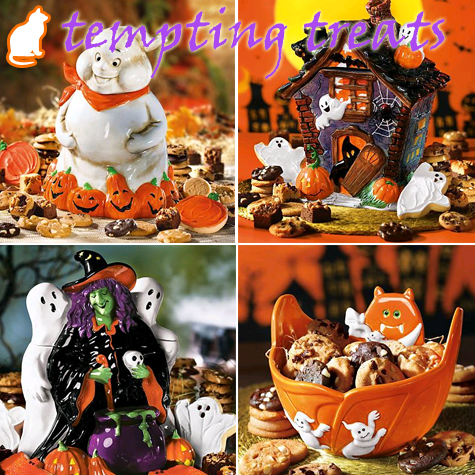 These whimsical cookie jars and treat jars are spooky sweet. Their  Halloween Ghost Cookie Jar, top left has a secret: a tummy full of flavorful, oven-fresh cookies and brownies. Top right the Halloween Haunted Mansion Cookie Jar and the Halloween Witch Cookie Jar bottom right are  filled with tempting treats as well and will add scary fun to your kitchen for Halloween. If you feeling a little batty, the fun Halloween Bat Cookie Bowl, bottom left is filled with bite size nibbler cookies in tempting flavors. The whimsical Halloween bowl features a fun bat and goofy pair of ghosts to keep in the spirit.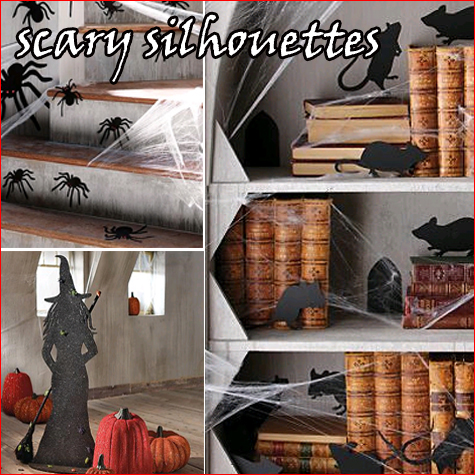 No one does Halloween like Martha Stewart and this year for Halloween she has some very enchanting silhouettes at Grandin Road to help you create a spellbinding atmosphere for Halloween.  Martha Stewart Halloween Spider Silhouettes and Martha Stewart Halloween Mouse Silhouettes are a creepy and fun way to create a frightful Halloween mood. These creepy creatures stick on walls, stairs, or anywhere you want to cause a scary fright. This is an easy way to create startling scenes of your own design. Their Martha Stewart Glittered Witch Silhouette is bewitching and haunting, your party guest will be impressed with the sinister sparkle.
Save