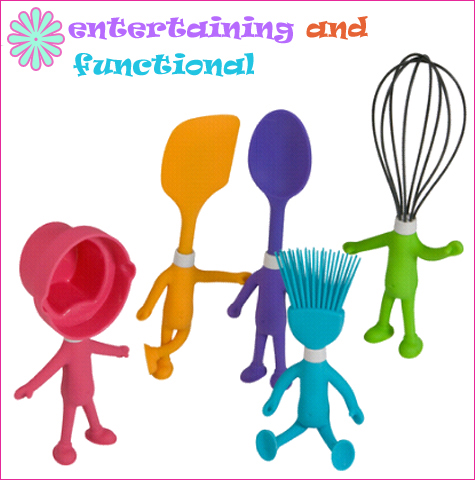 Okay how cute are these kitchen tools from Head Chef I ask..
Not only are they entertaining with  bold and bright colors, these utensils are fully functional and are shaped to fit smaller hands.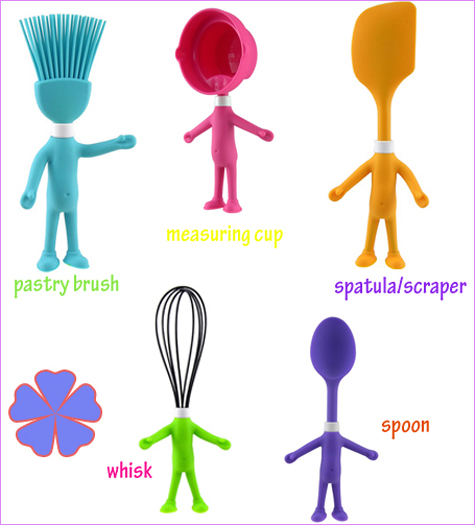 Kids will love using these playful tools as they help out in the kitchen. The Head Chef tools also have bendable arms and legs. Collect the entire set: spoon, pastry brush, spatula, whisk and measuring cup for $10 each at Sur La Table.
Save