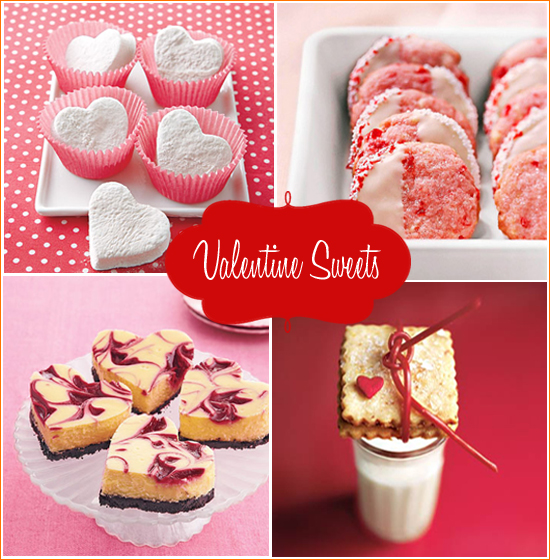 Valentine's Day is right around the corner, so we've rounded up the best and oh so sweet treats for you to share with your sweetie. The best gifts are always the ones that you can eat and these are sure to be a hit.
Starting at the top we found these Heart-Shaped Marshmallows over at All You. The little hearts are adorable, – to cute to eat.
Dipped in melted white chocolate then rolled in nonpareils and edible glitter these White-Chocolate Cherry Shortbreads are full of color and flavor.
Raspberry-White Chocolate Cheesecake Bars – Awe, so creamy and delicious. I mean, who could go wrong with Raspberries, White Chocolate and Cheesecake.
The Lemon Rose Cookies from BHG are simple, light and delicate. I love these.
Enjoy the sweet treats!
celebrate life in style…