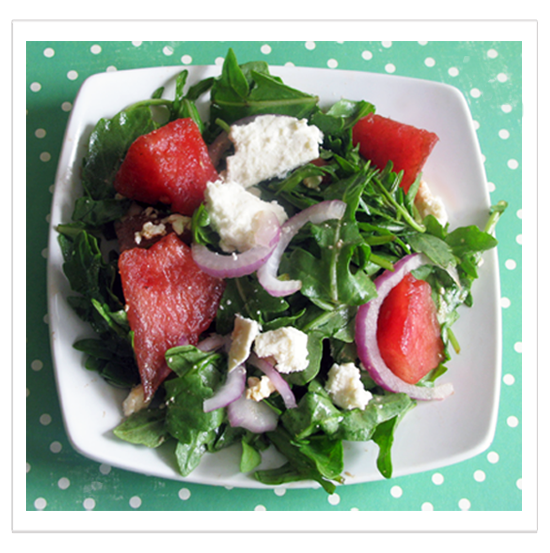 So, I went to Farmer's Market on Monday to pick up a watermelon.  I have been craving one for weeks and also because I wanted to try out some new watermelon recipes that I have.   Well, here's the first one I tied –  Watermelon Arugula Salad.  I made the salad for lunch yesterday and can I say OMG!  It is absolutely delicious.  I mean seriously, who knew that watermelon, arugula and feta could be so good together. The arugula is the best leafy green to use for this one, it has a nutty flavor which adds a unique flavor to the salad.  Also, did mention it super easy to make – which you know I love!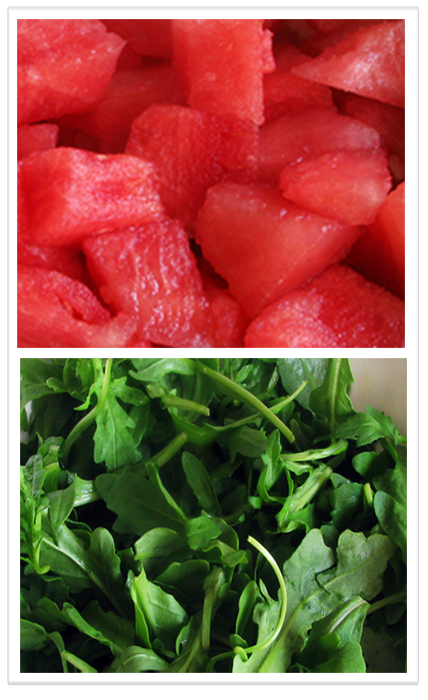 Here's the recipe: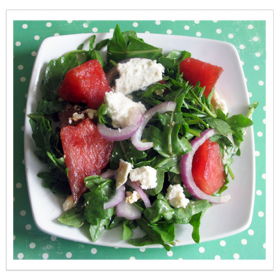 Ingredients
3 cups seedless watermelon, cubed and chilled

6 cups baby arugula

1/3 cup crumbled feta cheese

1/4 small red onion, sliced very thin

1 tbsp fresh lemon juice

1 tbsp balsamic vinegar

2 tbsps olive oil

kosher salt and fresh pepper
Instructions
In a large bowl whisk balsamic vinegar, olive oil and lemon juice.
Add watermelon, arugula and red onion, toss to coat.
Sprinkle with feta cheese, season with kosher salt and fresh ground pepper to taste.
Enjoy!
celebrate life in style…
Save
Save