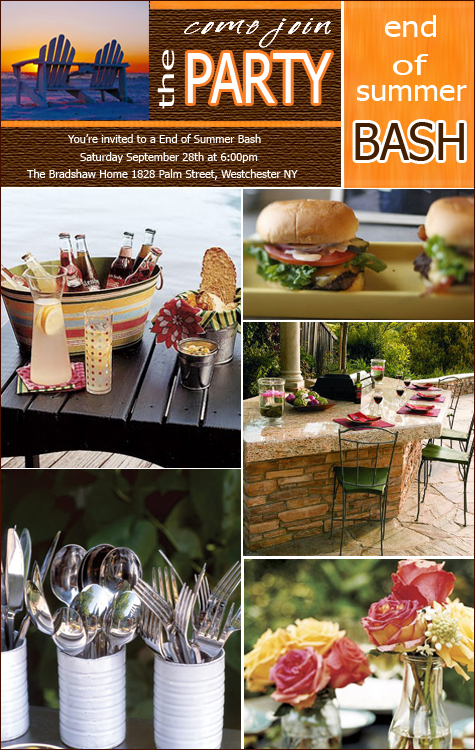 The summer season is quickly drawing to a close, so why not send summer off with a bang by throwing a fabulous end of summer bash! A celebration that is paired with a delicious menu and a laid back atmosphere will be a hit and the perfect way to end summer.
Setting the Scene
Choose an easy theme like a chic and stylish backyard BBQ. It's easy to plan and will also help to keep the mood of the party relaxed.
A great place to start is with the centerpiece or the flowers in your backyard, and build from there with your color scheme. Just keep the light hues of summer in mind when choosing the decor and you'll be fine.
The party start time should be in the late evening around dusk, just when the sun is beginning to set. Hang lanterns around your patio or scatter candles and lanterns to light the space, this will help to create a warm and sultry summery vibe .
Set up chairs and table in a way that will make it easy for your guest to mingle and talk with each other.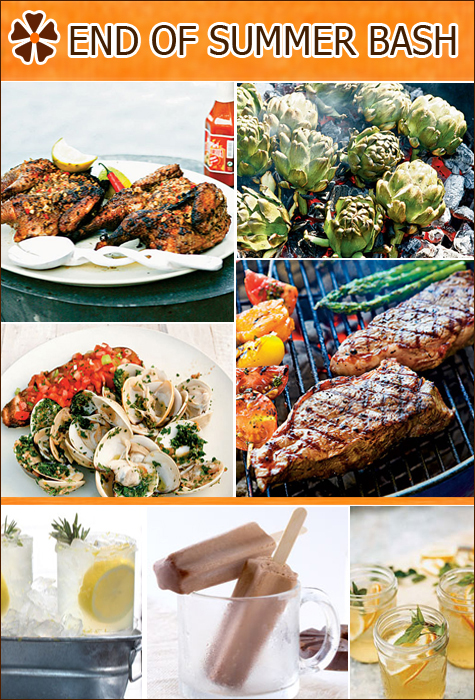 On the Menu
Keep the menu light and with plenty of summer seasonal foods.  Set up a buffet to serve up bit-size and savory appetizers, which will allow your guest to mingle with each other around the buffet table.  For the main menu, you can stick with summer BBQ favorites but with a twist.
End of Summer Bash Menu
A Farmhouse Bacon Cheeseburger
Peppercorn-crusted Strip Steaks with Seasoned Butter
Ginger-and-Herb Pan-grilled Clams with Tomato Bruschetta
Frozen Mexican Hot Chocolate Pops
Ready to plan your end of summer bash? Get to it and start planning!
Have fun and enjoy.
celebrate life in style…
Save