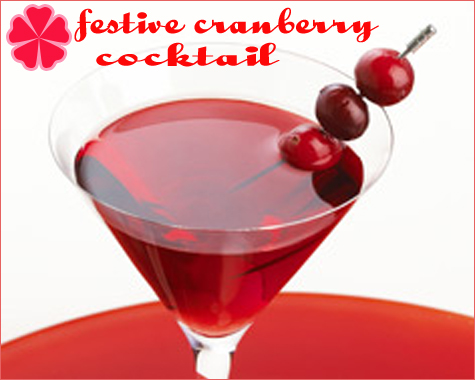 As you're getting your menu together for the delicious Thanksgiving meal that you will serve to friends and family, don't forget that you will also need some mouthwatering cocktails to compliment the meal. Well we've find some pretty tasty drinks that are sure to get everyone in a festive holiday mood.
The Cosmopolitan may be the favorite, but this year it will come in second to the Festive Cranberry Cocktail. This cocktail presents very well with it's red festive color and cranberry garnish. It's also very refreshing, I mean how could you go wrong with Grey Goose, Chambord, and cran-raspberry! Here more delish cocktails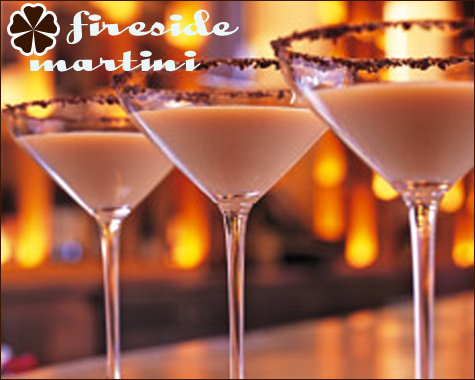 Toasty, Tasty, and a sure Delight best describes the Fireside Martini. This Martini is a specialty and evreyone will "thank you" for this one. Be careful as this could become a favorite for the fall and holidays and you'll have to mix these up all the time! Grey Goose Vodka, Baileys Irish Cream and White Crème de Cacao, this will make standing by fireplace cozier…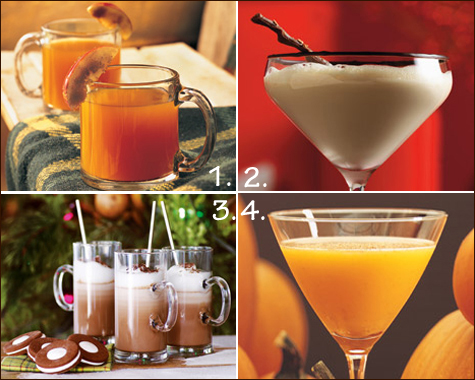 1. Sipping on an Autumn Warmer just before Thanksgiving dinner will help warm everyone up from the November chill and allow them to enjoy the last of the season's apples. This drinks mixes hot apple cider, Grand Marnier and brandy, and garnish with a red apple slice dipped in honey and coated with brown sugar – can you say "YUMMY"!
2. Sweet dreams with a Just Dreamy Cocktail. Delicious and decadent sums up this dreamy cocktail and makes this a great dessert cocktail to end the evening with. Stoli Vanilla Vodka, Bailey's, Kahlua and whipped cream (oh yeah) is all you need to whip this one up.
3. A Layered Irish Hot Chocolate is SOOO MUCH better than a latte, this sweet, delight has three layers that includes Irish Cream, milk and chocolate…
4. If you're not baking a pumpkin pie for Thanksgiving dessert this year, no problem just whip up some Pumpkin Patch Cocktails and this will be just as satisfying for your guest. Grey Goose Vodka, Orange Juice, pumpkin purée, and nutmeg, – delish and just like pumpkin pie!
Wow, these are all very tasty and delish cocktails, which one's will you choose to make for Thanksgiving?
Enjoy!
celebrate life in style…