We are getting our party started this weekend with Dirty Vodka Martini's and Roasted Garlic Hummus. Hummus has always been one of my go to appetizers. It's very easy to make and just about everyone loves it. I like it best when it's served up with warm pita chips or bread. However, it serves well with chips and crudités also.
The Roasted Garlic Hummus is pairing up with some Dirty Vodka Martini's. I must admit, I love a good martini, but I absolutely love a good dirty one! I think it's the olives, especially when they're stuffed with blue cheese! In my opinion, there is nothing wrong with a little dirt when it comes to Dirty Martini's, it's all good.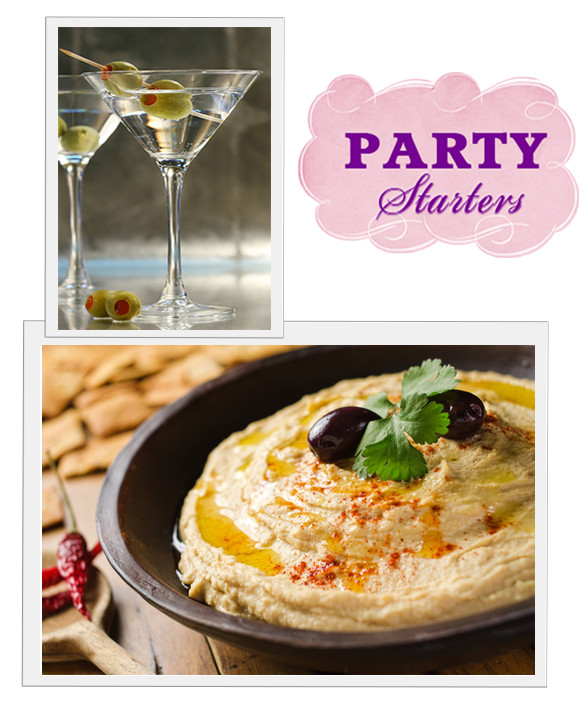 Here's the recipes.
[penci_recipe]
 [penci_recipe id=13347]
Enjoy!
celebrate life in style…
Save
Save
Save
Save
Save
Save
Save
Save
Save
Save