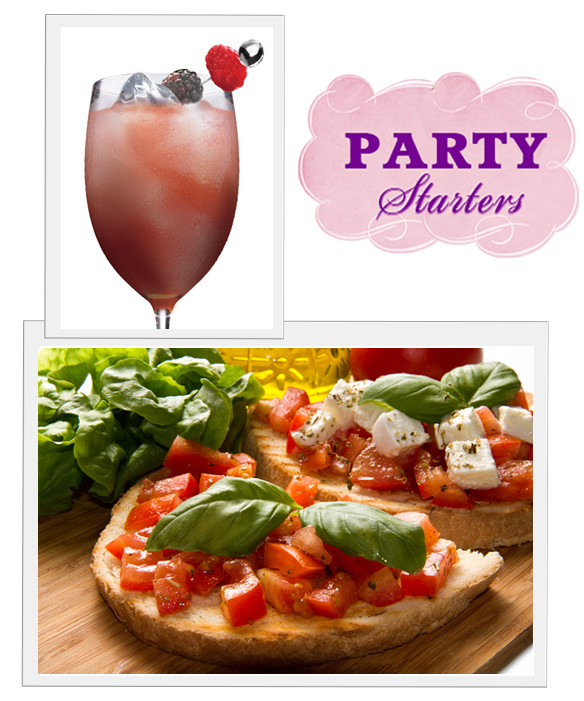 In my many years of hosting parties and get-togethers, I have finally come to realize that the tizzy and whirlwind of pressure I find myself under, is really not necessary. Most of the time, (all of the time if you were to ask my husband) I toil over every single detail to make everything perfect, from start to finish, it has to be perfect. So the other day, as I am knee deep in party planning mode – I had an aha moment: the common denominator in all great parties is to start the evening off with a fabulous cocktail hour. When your guests are served up delicious and tantalizing appetizers and cocktails at the start of the party, it will help to set the tone for the evening. When you choose a cocktail and appetizer that pair well together, you will win every time and will have the perfect "Party Starter".
So, in an effort to provide you some help when it comes to your menu for your cocktail hour this weekend, start the party off with a  Bruschetta Caprese  appetizer and Patrón's Bee's Nectar cocktail. The tomato bruschetta captures the bounty of summer and is a quick and easy appetizer to throw together and combines the rich aromatic flavors of roasted tomatoes, garlic, fresh basil and mozzarella. The Bee's Nectar drink is a sweet mixture of clover honey syrup and Patrón Reposado. The matching of these two complements each other well and will not disappoint your guest.
Here are the recipes.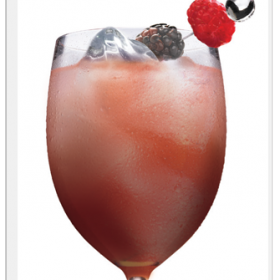 Ingredients
1 (32-ounce) can whole tomatoes, drained

1 cup fresh basil leaves, washed and spun dry

4 tablespoons extra-virgin olive oil

6 cloves garlic, peeled

Kosher salt and freshly ground black pepper

2 large French baguettes, sliced 1-inch thick (about 36 slices)

1 1/2 pounds fresh mozzarella cheese, sliced 1/4-inch thick
Instructions
Preheat oven to 375 degrees F.
In the bowl of a food processor, add drained tomatoes, 1 cup basil leaves, olive oil and 2 cloves garlic. Pulse until smooth, but somewhat chunky. Season with salt and pepper.
On a baking sheet, line up baguette slices. Toast in oven for about 3 minutes or until light golden brown. Working quickly, rub the remaining garlic on the toasted side of each slice and then lay a piece of mozzarella cheese on top.
Place bread back in oven and melt cheese slightly, about 45 seconds. Remove from oven and spread one tablespoon of the tomato mixture on each piece.
Place bruschetta platter and garnish with basil leaves.
Ingredients
1 ½ oz Patrón Reposado

½ oz crème de cassis

½ oz clover honey syrup

Juice of one lime

2 oz freshly squeezed blood orange juice

Blackberries and raspberries for garnish
Instructions
In an ice-filled mixing glass,add all ingredients and shake until well blended.
Strain into an ice-filled 14 oz goblet.
Garnish with blackberries and raspberries.
(Bee's Nectar Courtesy of Patrón)
Enjoy the party!
celebrate life in style…
Save
Save
Save
Save