Tangerine Tango
I just love the way that sounds and how it rolls off my tongue. Tangerine Tango, that's it Pantone 2012 Color of the Year. It's a fabulous color indeed. I love earth tones and orange is one of my favorite colors. Tangerine Tango comes with a lot of flavor and depth. It's rich, bold, seductive and bursting with energy – don't you love it!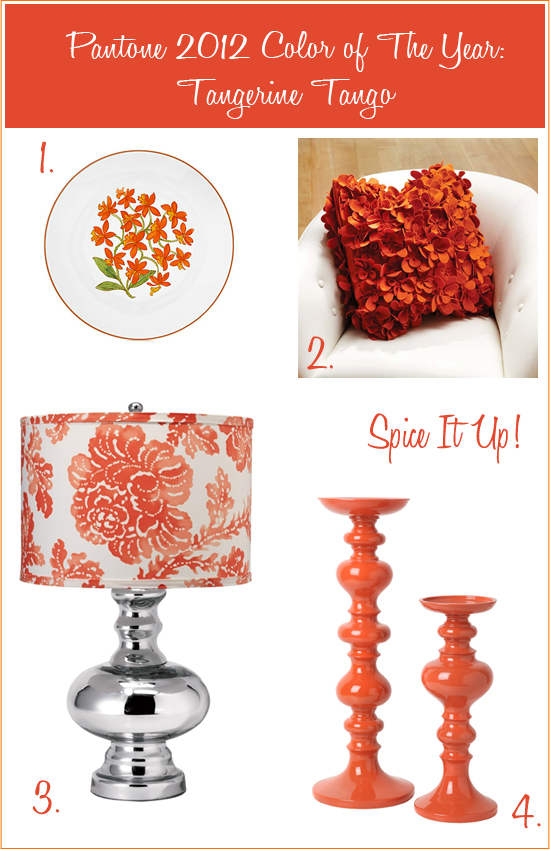 The savory accents of tango tangerine is a great way to rejuvenate any space in your home. Try incorporating some of these fabulous accessories in your home.
1. Hermes – Jardin des Orchidées Porcelain tableware
2. Tangelo Square Pillow – Laylagrayce
3.Jamie Young Lighting Lamp Shade Washed Coral Drum Small found over at Laylagrayce
4. Maren Orange Candlesticks – Blissliving Home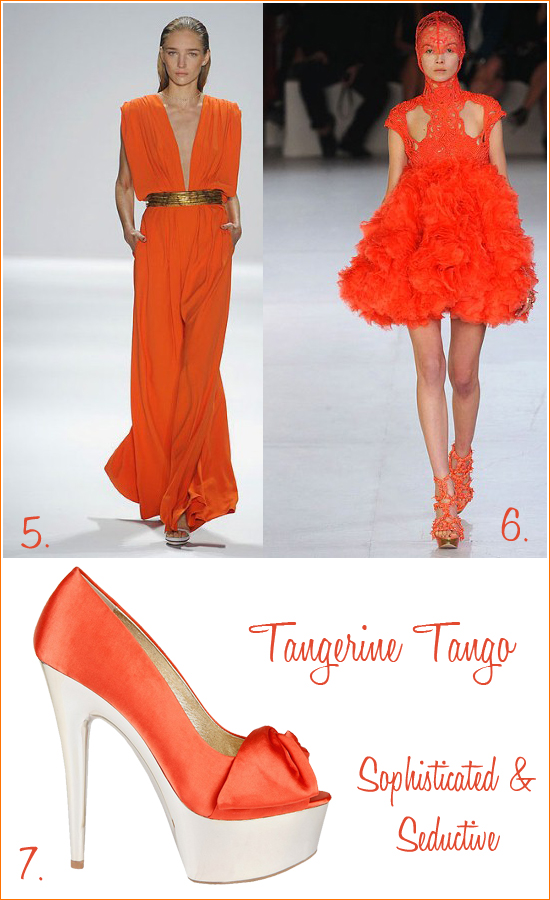 Oh, yeah and the fashion industry is madly in love with Tangerine Tango as well!
5. Carlos Miele's  – full length tangerine gown is perfect for the spring.
6. Sarah Burton's frothy orange chiffon dress for Alexander McQueen – this look is taking the trend head on.
7.  From Steve Madden A Stylish and sassy peep toe platform with a touch of silver. Love it!
So , there you go. Pantone 2012 color of the year.  Now go and color the world in Tangerine Tango!
celebrate life in style…