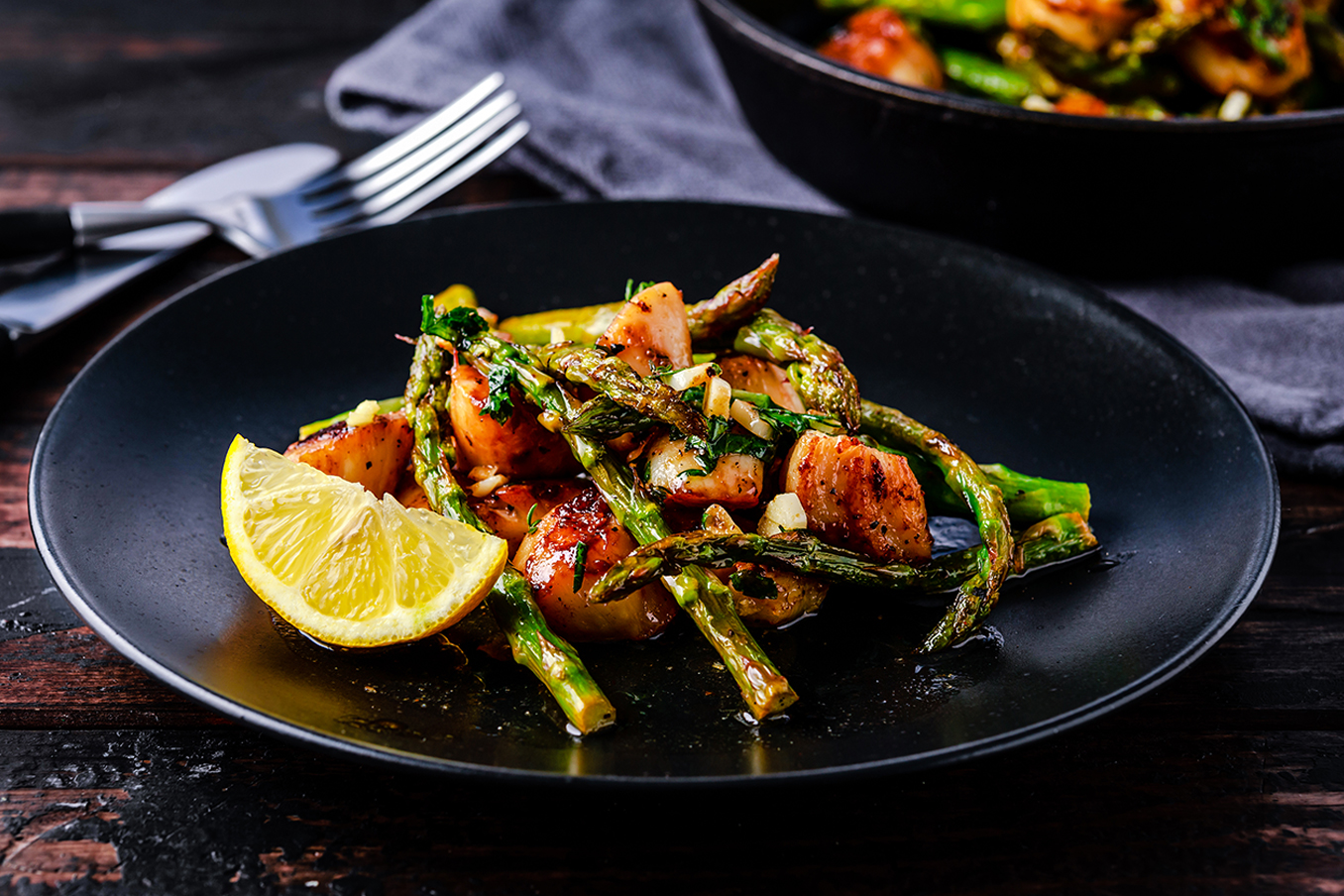 Pan Seared Garlic Butter Herb Scallops + Asparagus. Cooked until golden brown and finished with a buttery garlic herb sauce.
Prep Time: 5  |  Cook Time: 10min
Ready In: 15min
1 pound white asparagus, peeled, or green asparagus

1 1/4 pounds sea scallops of fresh dry-packed scallops

1 tablespoon extra virgin olive oil

3 tablespoons of butter

1 teaspoon of minced garlic

1

 

teaspoon

 

fresh thyme

 

chopped

1

 

teaspoon

 

cup freshly chopped oregano

1

 

teaspoon

 

fresh rosemary

 

chopped

2

 

teaspoons of fresh lemon juice 

lemon wedges for garnish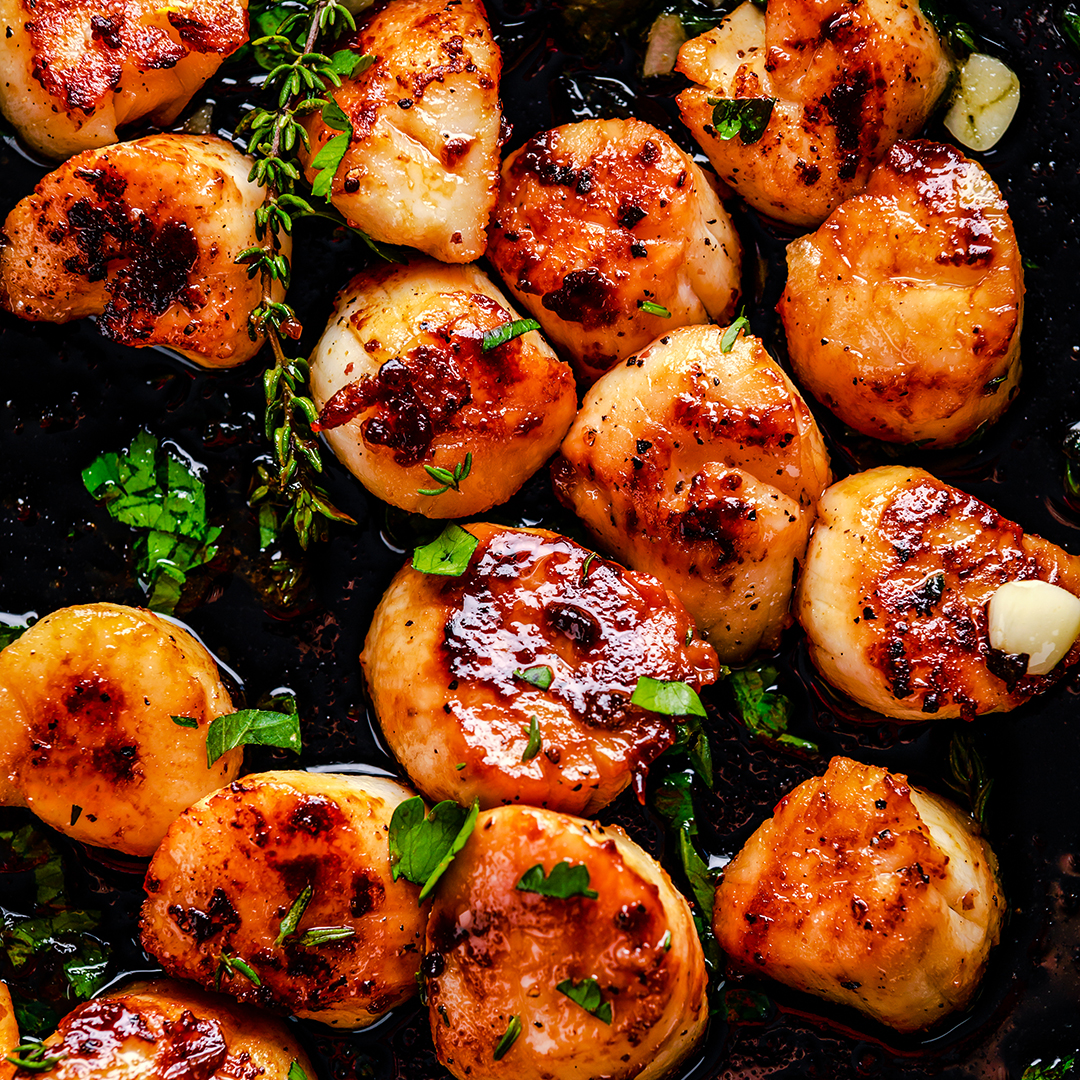 Step 1
Cook the asparagus in a large saucepan of boiling salted water until tender, about 8 minutes. Using tongs, transfer asparagus to a colander and leave the pan of water simmering on the stove.
Step 2
Brine the scallops: In a shallow dish, mix together 4 cups room temperature water and 2 tablespoons kosher salt. Place the scallops in the water and wait for 10 minutes.
Step 3
Remove the scallops and dry thoroughly. Lightly season with a several pinches kosher salt.
Step 4
Heat the oil in a heavy skillet over high heat until it's just smoking. Add the scallops in a single
layer and cook for 2-3 minutes per side.
Step 5
Remove the scallops from the pan. Melt the butter in the pan.
Step 6
Add the garlic and cook for 30 seconds. Stir in the lemon juice, rosemary, thyme and oregano.
Step 7
Return the scallops to the pan. Spoon the sauce over the top.
Step 8
Return the asparagus to the simmering water to heat through. Season the sauce with salt and pepper to taste. Using tongs, transfer the asparagus to a large platter and spoon the scallops and butter sauce over it, garnish with herbs and lemon wedges; and serve.