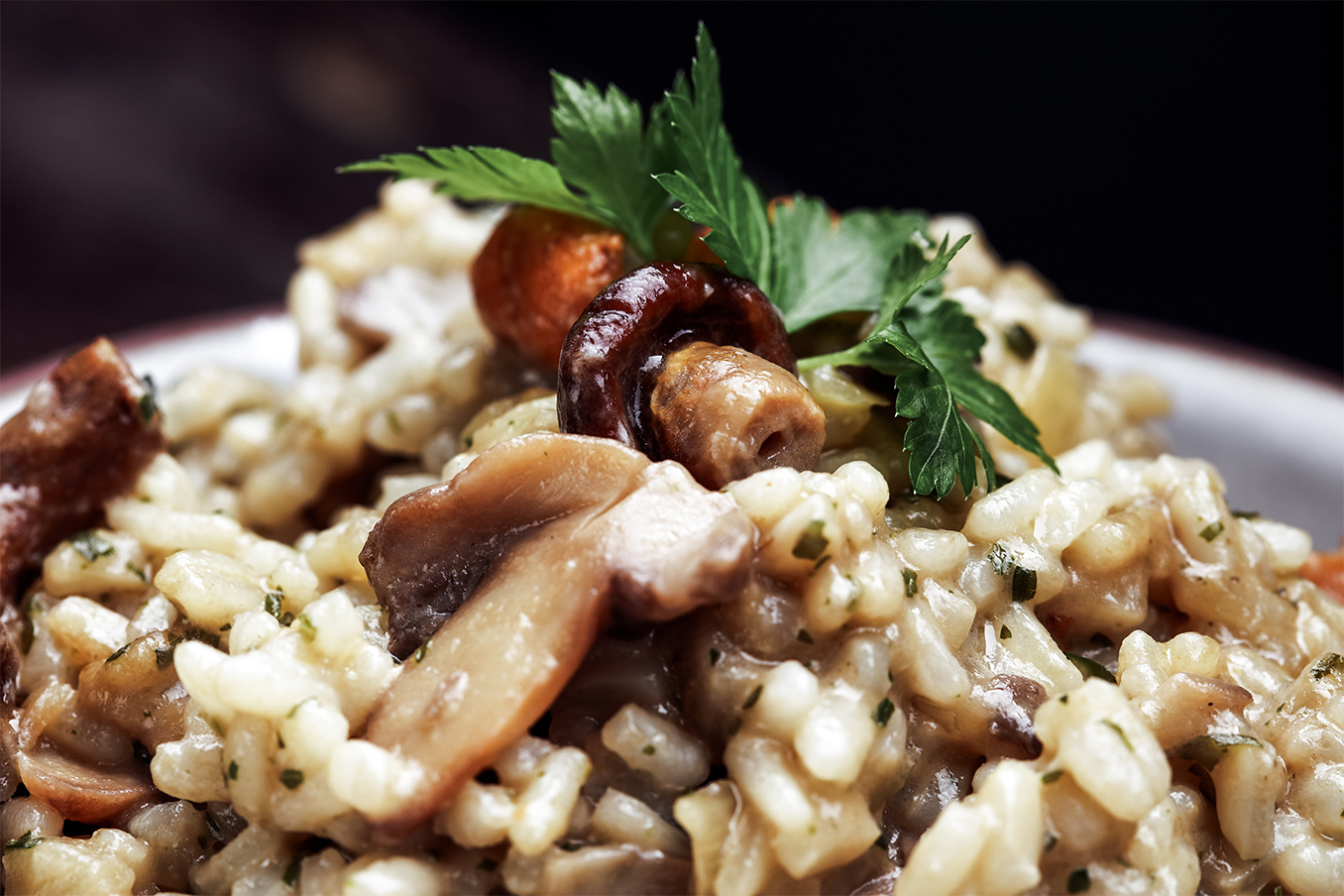 A creamy and silky Mushroom Parmesan Risotto is an easy and perfect side dish for any meat or

seafood

. It can also stand alone as an entrée.
Prep Time: 5  |  Cook Time: 20min
Ready In: 25min
2 tablespoon butter

1 minced clove garlic
2 cups flavorful mushrooms –  shiitake or chanterelle mushrooms, cleaned, trimmed, and cut into half-inch to inch pieces
1 minced shallot
1 cup arborio rice
1/2 cup dry white wine or water
3 cups of chicken broth
1/4 teaspoon salt
1/4 teaspoon pepper
1/2 cup Parmesan cheese
1 tablespoon minced fresh parsley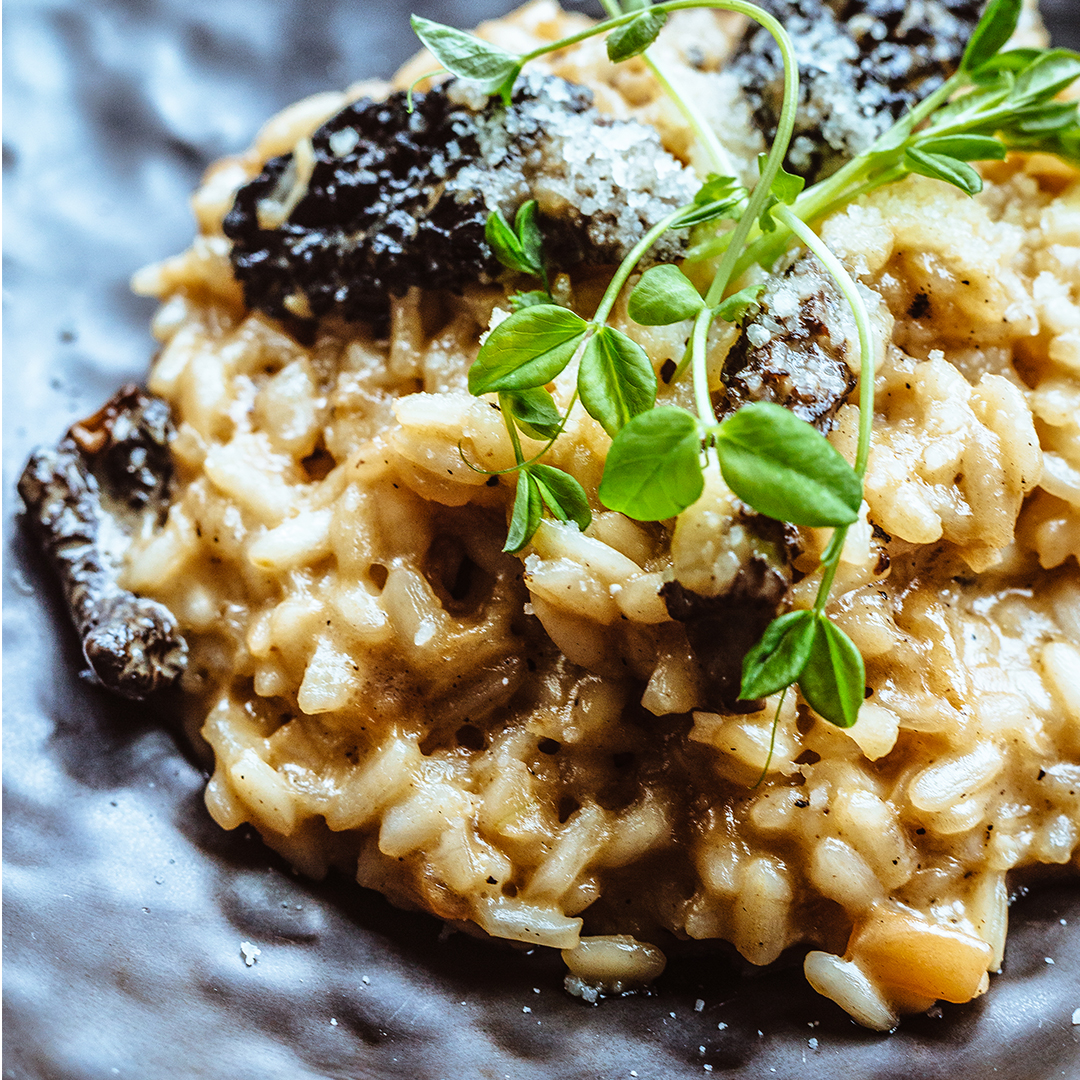 Step 1
Bring stock to a simmer in a saucepan.
Step 2
In a separate large non-stick skillet over medium heat, melt the butter. Add the mushrooms, garlic, onion, and shallots; sauté for about 5 minutes.
Step 3
Add the rice and stir for 2-3 minutes. Reduce heat; stir in wine. Cook and stir for about 3-4 minutes; reduce liquid by half.
Step 4
Add broth, 1/2 cup at a time, stirring constantly and allowing the liquid to absorb between additions. Cook just until creamy and rice is almost tender about 20 – 25 minutes. The rice should be just cooked and slightly chewy.
Step 5
Stir in the parmesan cheese and season with salt and pepper. Garnish with chopped fresh parsley.