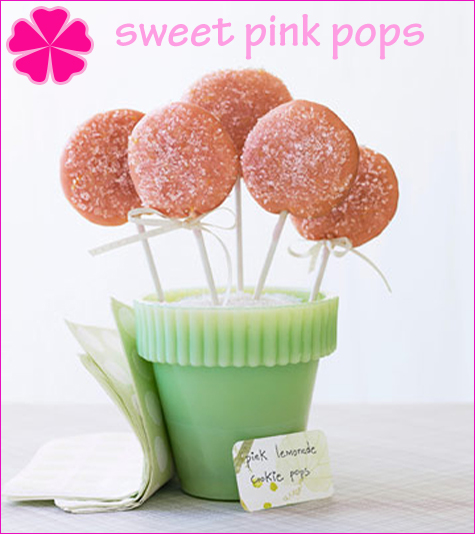 In the summer I really don't do a great deal of baking, but with the Fall approaching and the weather getting cooler I am ready to get back in the kitchen and start baking and I found the perfect goodies at Redbook to get me started.
I can't wait to bake these Iced Pink Lemonade Cookie Pops; they are so pretty and make my mouth water. They are presented so well and would be perfect for any dessert table. Lollipop cookies…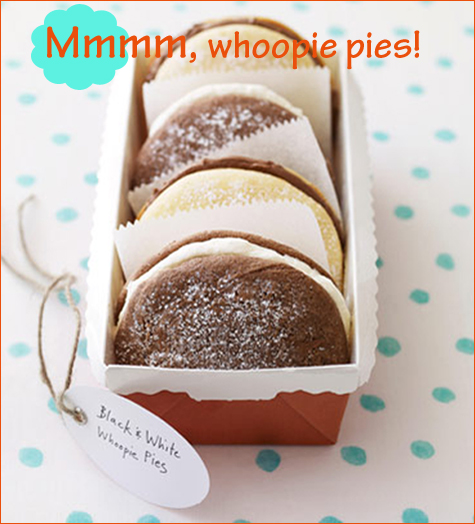 Ahh, whoopie pies take me back to my childhood, they are pure edible nostalgia. This Black-and-White Whoopie Pie breaks from the traditional whoopie pies that have creamy, white filling sandwiched between two chocolate cookies. This one has the opposite white cookies and chocolate filling, I think it will be just as yummy as the original, can't wait to try it.
Okay, chocolate and cheesecake, need I say more? If you're a chocoholic like I am (I need a fix of chocolate everyday), then the Chocolate Malt Cheesecake Bars are the perfect dessert for us. This dessert will fit in great with a coffee and dessert party!
Enjoy and be sure to let me know how fast these disappear from your dessert table!
Save