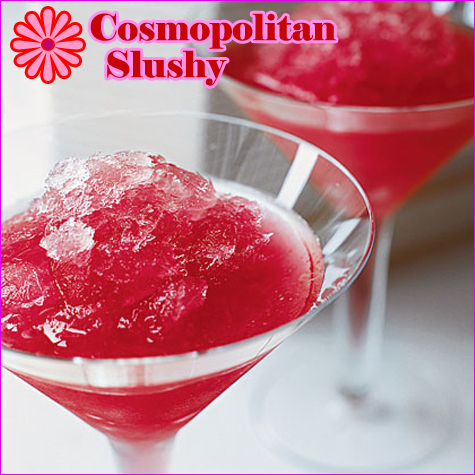 Here's a great cocktail to  cool you off this Labor Day while the grill heats up. This delicious icy frozen concoction takes your regular Cosmopolitan to the next level.
Happy Labor Day and Enjoy!
For the recipe
Makes 6 servings
Ingredients
10 ounce (1 1/4 cups) citrus-flavored vodka
1/2 cup Rose's lime juice
2 cups cranberry juice
4 ice cube trays
Preparation
Combine vodka, lime juice, and cranberry juice in a pitcher with 2 cups water and stir to blend.
Divide between ice cube trays and freeze at least 4 hours or overnight (the drink cubes will freeze only partially).
Just before serving, empty trays into a large bowl and using a fork, break up cubes to loosen ice crystals (the ice will be slushlike).
Spoon slush into tall stemmed glasses and serve immediately.
Source: MyRecipes.com
Save