After much anticipation and speculation the NFL regular season kicks off tonight in Green Bay with the Packers and the Saints. Yes everyone, football in America is back, so let the tailgating began!  To help get you back into the groove, we've rounded up some must-haves recipes to add to your tailgating menu.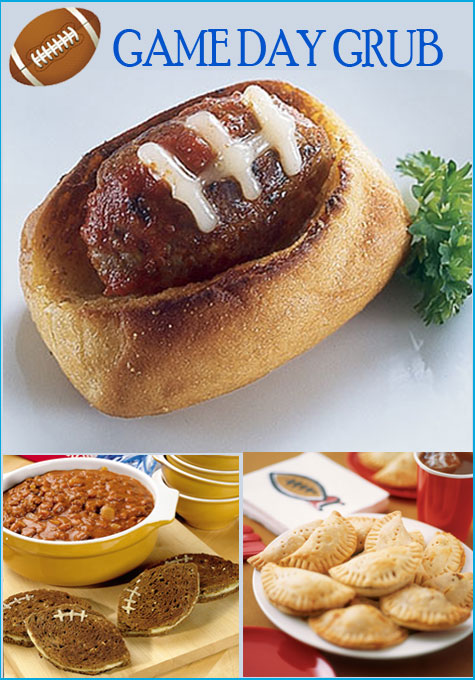 Okay,  you have to admit that these bite size delights not only look delicious, but they scream football and are just what you need to kick off your tailgating this season.
1. When you serve up these Mini Football Subs look out, because you're going to get a high number of interceptions.
2. A hearty bowl of pumpkin chili and grilled cheese sandwiches are the perfect combination for any tailgating party this fall.
3. Kick off your party with these meaty Football Turnovers and you  will score points with everyone at the party!
Score major points and satisfy the sweet cravings with these game day treats.
1. First up are the Pass and Punt Cookies, easy to make and fun to decorate.
2. Give your team the home field advantage with these football themed cupcakes. Just use your favorite cupcake recipe and decorate with home team colors.
3. Okay, how cute are these football player cookies! Everyone will want to be the MVP in order to get their hands on these cookies.
 Enjoy your tailgating!
celebrate life in style…