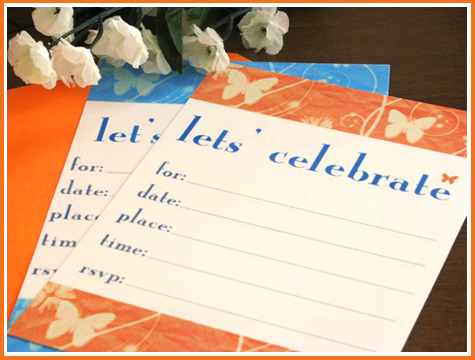 We're spreading some entertaining inspiration today with these fabulous free printable butterfly party invitations.  You can use these invitations to set the tone for any party or celebration that you're having this summer – just print and fill them in.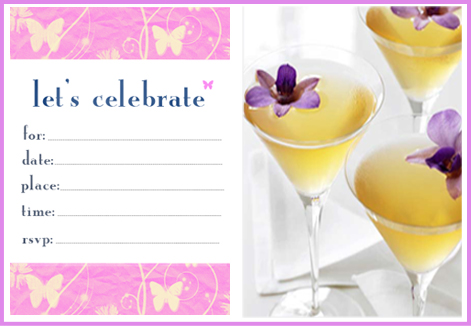 I created the invitations in four bright colors: aqua, lemon, orange and pink and also found a yummy recipe for a Grey Goose Butterfly Martini that fits in perfectly with the butterfly invitations.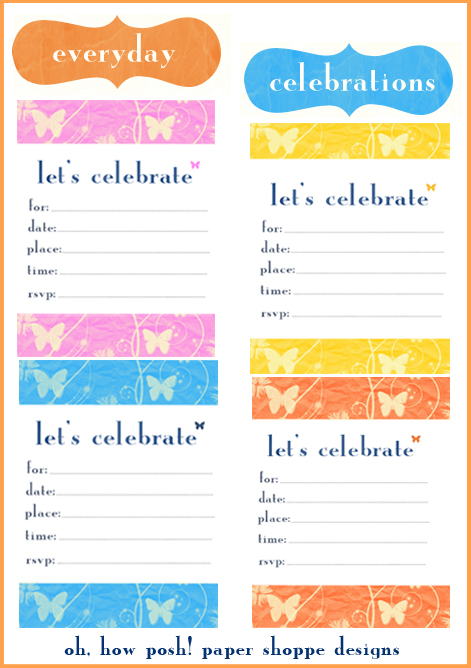 You can download the free fill-in invitations here. Also, customized invitations for this design are available at the posh paper shoppe.
Lastly,  here's the recipe for the delicious Grey Goose Butterfly Martini.
Butterfly Martini Cocktail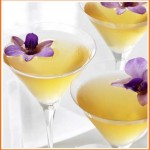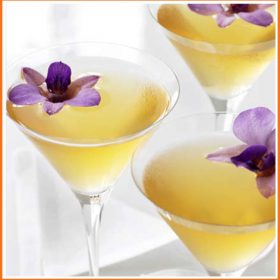 Ingredients
1 1/2 parts GREY GOOSE® Le Citron Flavored Vodka

2 parts white grape juice

3 basil leaves

3 mint leaves

1 tsp Elderflower Cordial

1 tsp fresh lemon juice

1 lemon rind
Instructions
Fill a cocktail shaker with shredded basil and mint leaves, and combine with all other ingredients. Shake hard with plenty of ice.
Strain through a fine sieve, and top with a squeeze of lemon rind to release essential oils. Discard rind.
Serve in a cocktail glass, and garnish with an edible flower.
Notes
Tip: Try making this one with unsweetened grape juice. (The other ingredients will provide all the sugar you need.)
Enjoy!
celebrate life in style…