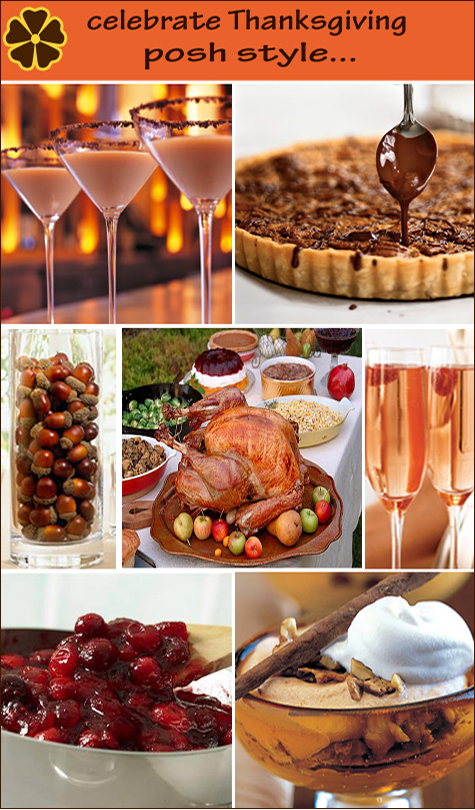 oh, how posh! has your Thanksgiving needs covered. The oh, how posh! team has put together a fabulous Thanksgiving guide were you will find everything you need to celebrate thanksgiving. Thanksgiving 101 is were you can learn how to roast, deep fry or cook your turkey the conventional way.
In Thanksgiving tips learn different techniques on how to get the best flavor for your turkey. We also have some delish and mouth-watering recipes for some great side dishes,  cocktails and desserts.
Need ideas for some stylish Thanksgiving decor, no worries we have that covered to along with cooking and the season must-haves.
We hope you're ready to celebrate the holiday because we're ready to celebrate the holiday's with you!
Enjoy!
celebrate life in style…