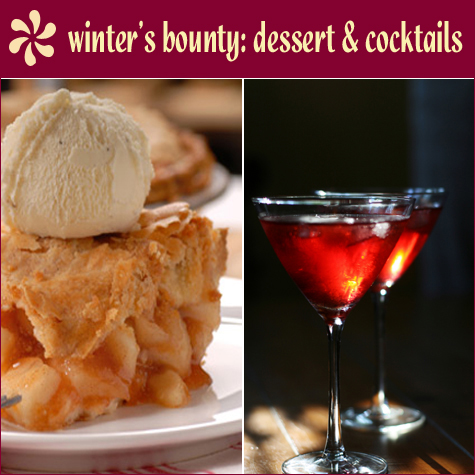 Just because it's winter doesn't mean that there is not delicious fruit to enjoy. The winter season has great fruits and veggies that are ready to be gathered. A fun way to celebrate the fruits of winter is to plan a "Winter's Bounty Dessert and Cocktail party". Plan it as an evening or weekend afternoon celebration around winter's delish fruits. Ask your guest to join in with the preparation by preparing a dessert or bring along a cocktail recipe that incorporates the winter fruit.
To see how to get the party started
Setting the Scene
Keep it simple. Set up the desserts on a rectangle table that is draped with a cream or white tablecloth accented with a colorful runner to match the hues of the party. A large clear bowl with the star fruit will suffice as the centerpiece. Print up some place cards to identify each dish, this will be of great help to your guest and you, as you will not spend the entire evening answering the question "And what's that dessert".  If you need a template, here's one. Also if you're going to set up the place cards and have guest bringing dishes, find out head of time what they are bringing. Set up the bar on a round table with a drink menu that list the signature cocktails for the evening.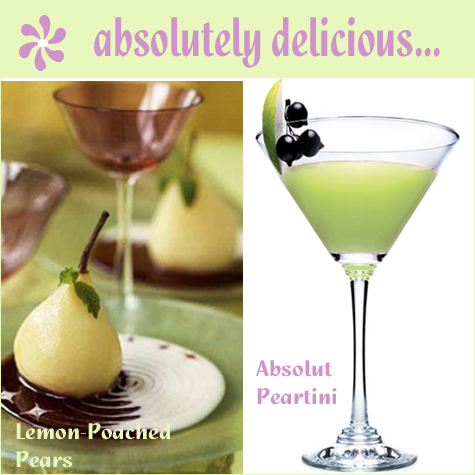 Entertaining Inspiration: Winter's Bounty – Pears
Pears are one of the perfect delicious fruits of winter and are plentiful during cold months as well. Pears can be turned into scrumptious desserts that are perfect for entertaining and will hit the sweet spot of your guest. For the best results be sure to use fresh pears in your recipes.
For The Menu:
Lemon-Poached Pears with Two Sauces is a simple yet delicious dish that everyone will enjoy will and who could possibly resist an tasty and refreshing Absolute Peartini!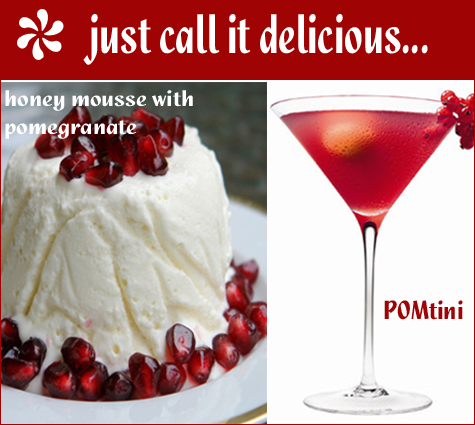 Entertaining Inspiration: Winter's Bounty – Pomegranates
Your guest will not hesitate to grab a spoon and dig in to this scrumptious pomegranate dessert! Not only are pomegranates bursting with flavor, this fruit is also packed with vitamin C and B, which makes it good for you.
For The Menu:
When you team up this creamy Honey Mousse with Pomegranate dessert with a delish POMtini, you have perfect pairing!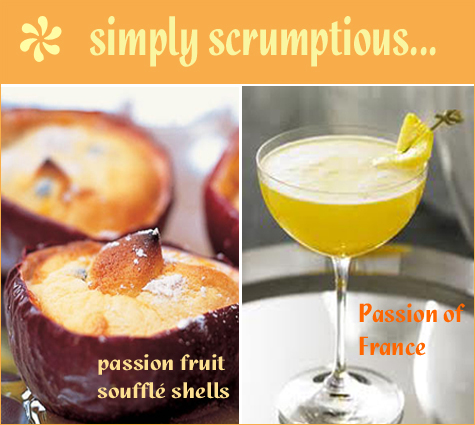 Entertaining Inspiration: Winter's Bounty – Passion Fruit
Passion Fruit has an intense aromatic flavor that is known to tease your taste buds and this fruit is also good for you as well.
For The Menu:
Passion Fruit Soufflé Shells is a delicate dessert that is not only stunning in appearance but is delectable. Add some yummy Passion of France cocktails and you're all set.
Enjoy the part!
celebrate life in style…
Save