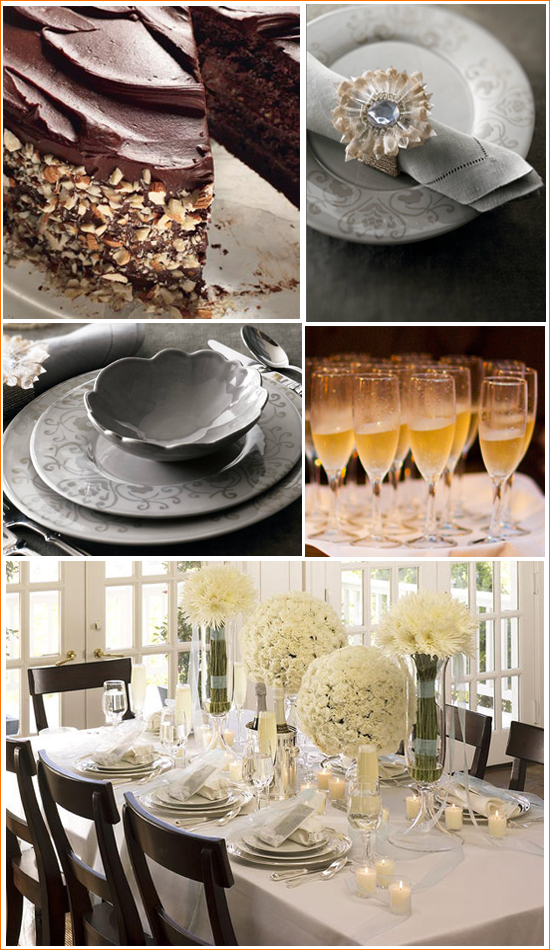 Planning a birthday dinner party for a friend and not sure where to start? Well, no worries we have a swanky chic dinner party guide that will help you plan the perfect evening and the best part is –  it will be simple and stylish.
A table set with classic white or patterned china will work just fine. For the table decor choose a vase of white flowers as our centerpiece and accent with white candles.  That's it – like we said simple and stylish.
Next up, the menu – and the old saying is true:  good food = good times!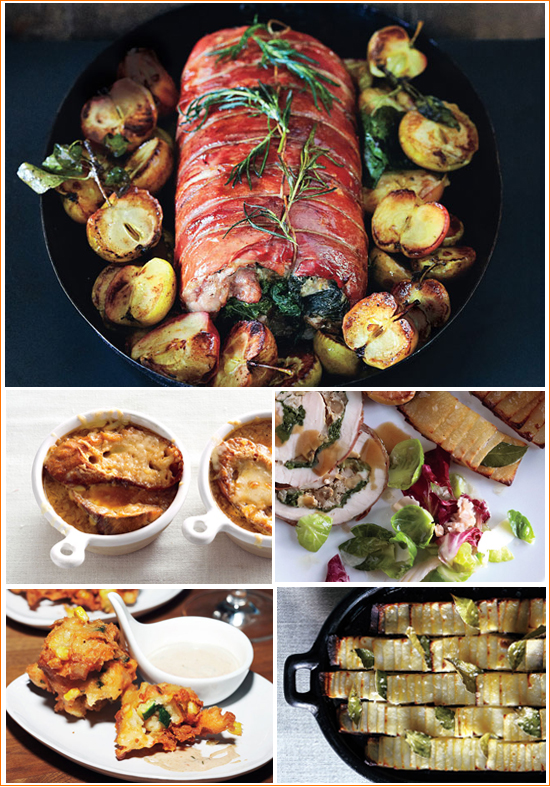 For dinner serve up a savor menu that is delicious and satisfying.
Cocktail: Champagne
Appetizer: Corn Fritters with Spicy Rémoulade
Soup: French Onion Soup
Main Course: Prosciutto-Wrapped Pork Loin with Roasted Apples
Side Dishes: Brussels Sprouts with Walnut Vinaigrette and Roasted Domino Potatoes
Dessert: Chocolate Cake with Fleur de Sel Caramel Filling
Enjoy the party!
celebrate life in style…
Image Source: Party Table: PotteryBarn; "Sari" Oval Dinnerware – Neiman Marcus