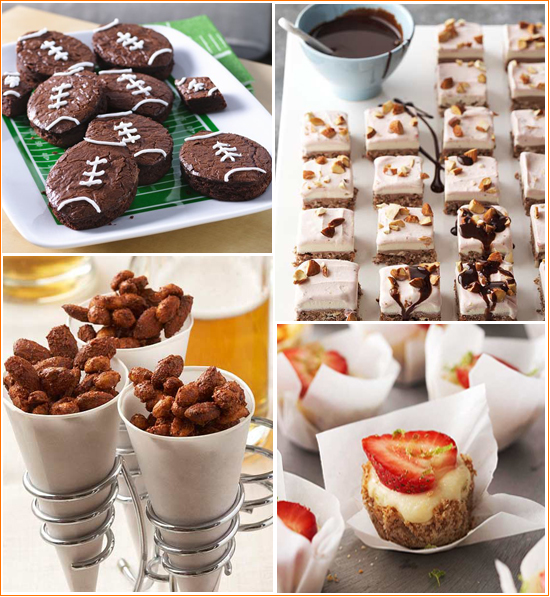 The Super Bowl is this coming Sunday which for me means a day chocked full of fun, excitement and lots of good food, including yummy snacks and desserts. If you haven't decided what treats to put on your menu, don't worry. I've found some must-haves for your party this year.
Touchdown Brownies – Easy to make. All you need is a box of Betty Crocker® Original Supreme Premium brownie mix and a football cookie cutter to make these delish brownies. These frozen neapolitan ice cream bars will be a hit with everyone at your party. They will  make the perfect half time treat. The sweet and smoky nuts are great snack sweet and spicy snack to have around the table for guest to munch on during the game. No fork needed for the Strawberry Margarita Cheesecake Minis, a scrumptious bite size treat that will be a favorite for everyone.
Are you having a party for the Super Bowl, if so what's on your menu?
Enjoy your party!
celebrate life in style…