If you're entertaining this weekend, be sure to start your party with some cocktails from Patrón, they have an awesome line of spirits and they understand the art of entertaining in style.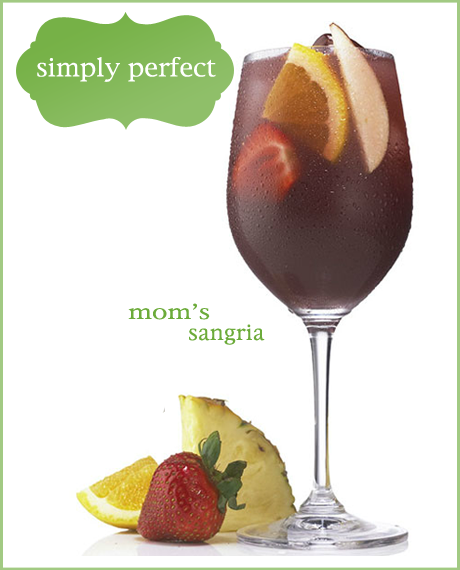 Having the girls over for a luncheon or just hanging out on the deck having girl talk? Then you should definitely whip up a batch of Patrón's Mom's Sangria. The girl's will thoroughly enjoy this tasty concoction and the talking will be nonstop.
Here's the recipe:
Ingredients
8 oz. Patrón Pyrat XO Reserve
8 oz. Patrón Citrónge
Red delicious apple slices
2 small oranges cut into thin quarters
12 strawberries, sliced
2 lemons cut into thin quarters
12 oz. freshly squeezed orange juice
12 oz. fresh lemon juice
6 oz. simple syrup
2 cinnamon sticks
2 bottles of Spanish red wine (Rioja)
7-UP
Preparation
Place ingredients (excluding 7-UP) into a large glass container, cover and refrigerate overnight. When ready, pour into ice filled pitcher 2/3 full. Add fresh sliced fruit and top with 7-UP, stir gently to mix. Serve in ice-filled wine glasses.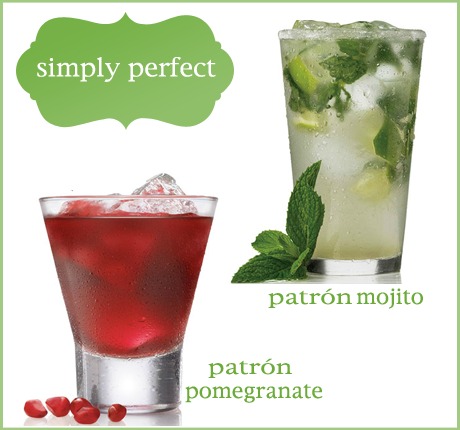 The Patrón Pomegranate and the Patrón Mojito are the perfect to start off your cocktail hour with and to set the tone for your weekend soirée. Both cocktails are made with Patrón Silver and are very refreshing, simply stated they are perfect!
Here's the recipes:
Patrón Mojito
Ingredients
1 1/2 oz Patrón Silver
6-8 Fresh mint leaves
1 Cut lime
1 oz. Simple syrup
Club soda
Lime wedge
Preparation
Muddle mint leaves, limes, and simple syrup in a tall glass. Add a cup of ice,
Patrón Silver, and fill the rest with club soda. Shake gently and serve in a glass
rimmed with sugar.
Garnish
Lime wedge
Patrón Pomegranate
Ingredients
1 oz. Patrón Silver
1/4 oz. Patrón Citrónge
Fresh pomegranate juice
Lime squeeze
Preparation
Pour Patrón Silver and Patrón Citrónge over ice. Fill with pomegranate juice.
Finish with a squeeze of lime.
Enjoy!
celebrate life in style…