Gather up your girlfriends for a ladies only and fun night of Bunco. Hosting a Bunco party is easy to put together and it is a guaranteed good time. All you need to put the party together is a card table, delicious food, cocktails and some girls that wanna have fun!
The Invite – Mail out your invite for the party about 4 weeks in advance. Choose an invite that is super cool and screams fun and girl's night out (like the one above). This will build anticipation for the party and keep everyone excited.
The Bar –  Mix up some big pitchers of the martini's and set them out for the girls to refill without having to shake and stir each drink.
The Food –  Honestly, the best thing about a Bunco party (besides the cocktails) is the food! Set up some appetizers on the table for the ladies to work on while rolling the dice. Once everyone has worked up an appetite, take a break for dinner.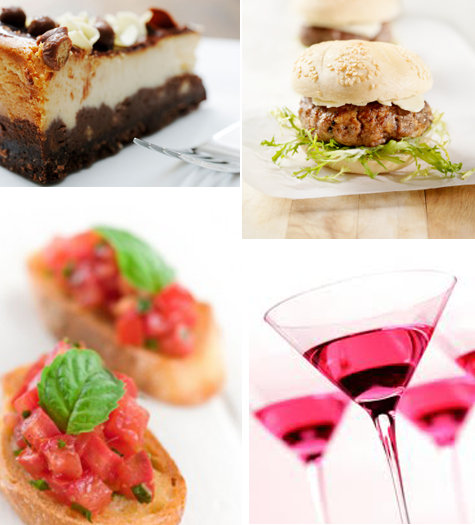 Menu Ideas
Spiced Nuts
Artichoke and Asiago Cheese Dip
Fresh Bruschetta Tomato Basil
Fresh Green Salad
Mini Slider Burgers
Dessert
Cheese Cake
Fresh Fruit
Bunco Party Set-Up
You should invite 12 women over to play and set up 3 tables that seat 4. Each table will need Bunco scorecards (pic below).  Also, stock up each table with plenty of pens, dice and cocktails napkins.
Enjoy the inspiration and have fun at the party!
celebrate life in style…