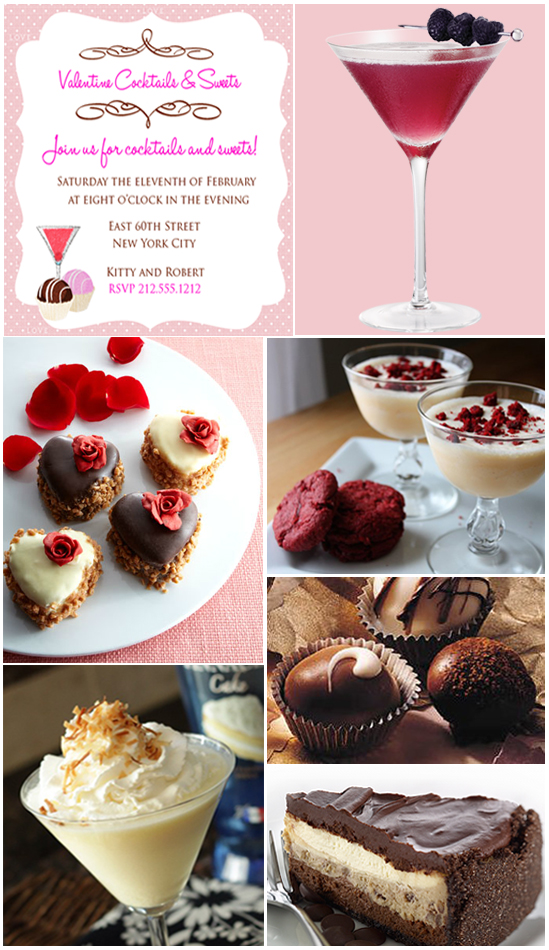 Plan a Valentine's Day party with our Sweet Soiree Cocktails and Sweets Party Collection.   It's a party that's all about cocktails and sweet treats. You can start by setting the tone of your party with these super cute invitations and a color palette of pink, red and white.  Plan cocktail and dessert menu that filled with decadent cocktails and sweet treats.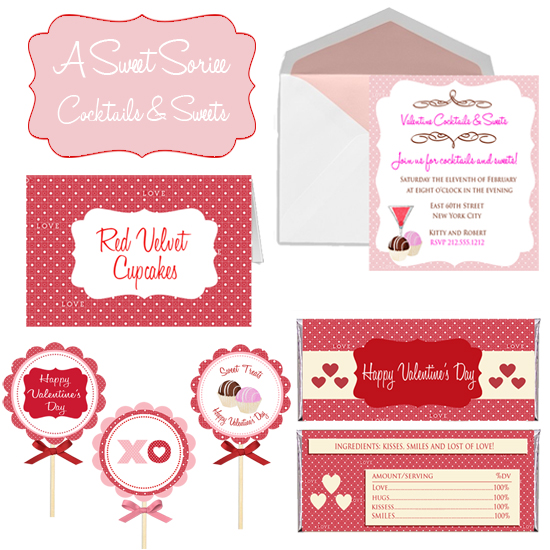 The Sweet Soiree Party Collection  is a swanky chic party collection that can be found over at Posh At Home Boutique. The collection has party circles, dessert table food tents, cupcake toppers and more – everything you need to throw the perfect Valentine's cocktail party.
Cocktails and Treats Above: L to R:  Posh At Home Sweet Soiree Party Invitation, Chambord French Martini, Mini Valentine's Cheesecakes, Red Velvet Cookie Cocktail,  Marvelous Chocolate Truffles,  Better Than Sex Caketini and GODIVA Dream Cheesecake
Enjoy!
celebrate life in style…