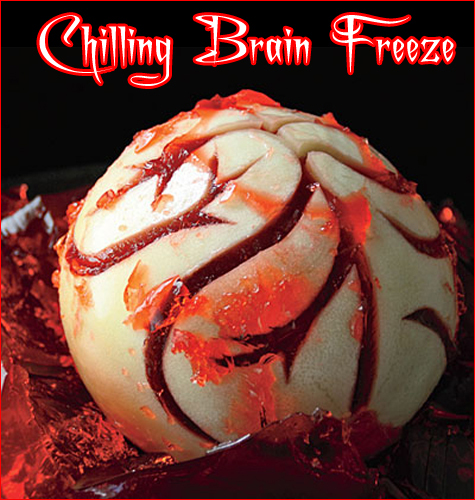 Have your guest screaming their heads off with a scary and gross re-creation of Brain Freeze. This is one of the cool spooktacular but  inexpensive Halloween decorations that I found over at All You. They have an awesome gallery  of easy to make decorations to scare and impress your Halloween guest. For more spooky decorations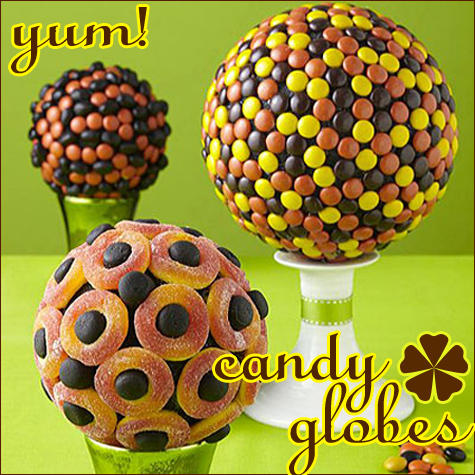 Cute, absolutely cute! I love these Candy Globes and not just because they are made from candy. These really take me back to my childhood because they're fun and colorful. The kids will have a ball helping make these and all you need is some styrofoam balls, black spray paint, glue gun and candies like, Reese's pieces, candy corn or gum drops.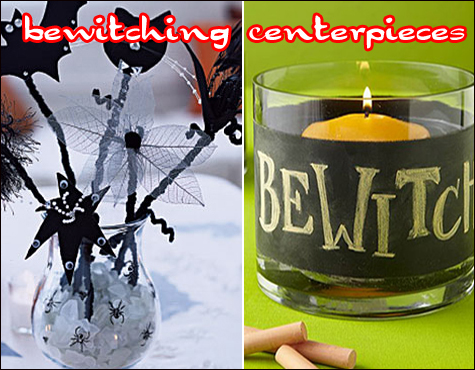 For some bewitching centerpieces create a creepy Spider Vase Centerpiece. Simply decorate a vase and fill it with boo-tiful blooms to create a perfectly creepy bouquet. The Chalkboard Candleholders are also an inexpensive idea for a mood setting centerpiece that will look beautiful when you dim the lights and you can also change the message on these cute crafts as often as the mood hits you!
So head over to All You for all these crafty ideas and more to help you create these very cool decorations for a SPOOKTACULAR Halloween.
Do you have some Halloween ideas or pictures  that you would like to share with the readers here at oh, how posh! We would love to hear about them. You can share your ideas and pictures by sending us anwith some images or a link to your blog along with a brief description. In the subject of your email message please put Inspiring Halloween Ideas.
Enjoy!
celebrate life in style…
Save