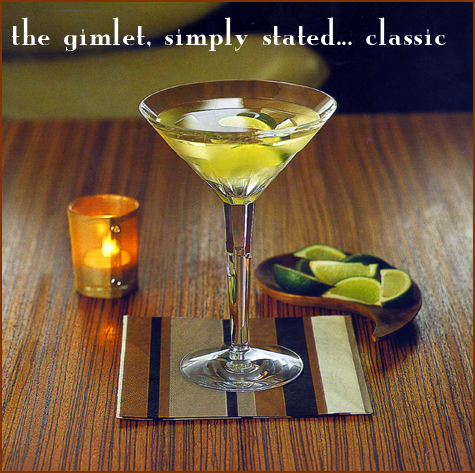 Weekend Entertaining Inspiration
If you looking for a classic cocktail to enjoy this weekend, try our drink of the week- The Gimlet. Simple and easy to make, this cocktail has stood the test of time.
Have a great weekend!
Here's the recipe: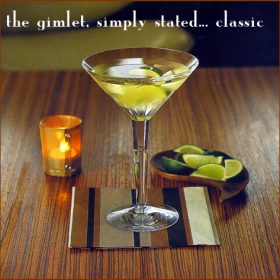 Ingredients
4 ounces of gin

1/2 oz. fresh lime juice

1/2 oz. Rose's lime juice

Cracked ice

Lime wedge for garnish
Instructions
Shake the gin and lime juice with cracked ice.
Strain into a chilled cocktail glass.
Picture source: 501 Must-Taste Cocktails
Enjoy the inspiration.
celebrate life in style…