DIY Sea Salt Hand Scrub
An exfoliant with the perfect blend of sea salt, lemons, and essential oils will work wonders on dry, flaky, and dehydrated hands. It's perfect for exfoliating with your DIY manicure.
No. of Servings
1 10oz jar
½ cup himalayan sea salt

¼ cup extra virgin olive oil

Juice from ½ lemon

6 drops of lavender essential oil

6 drops of lavender essential oil

3 drops of tea tree oil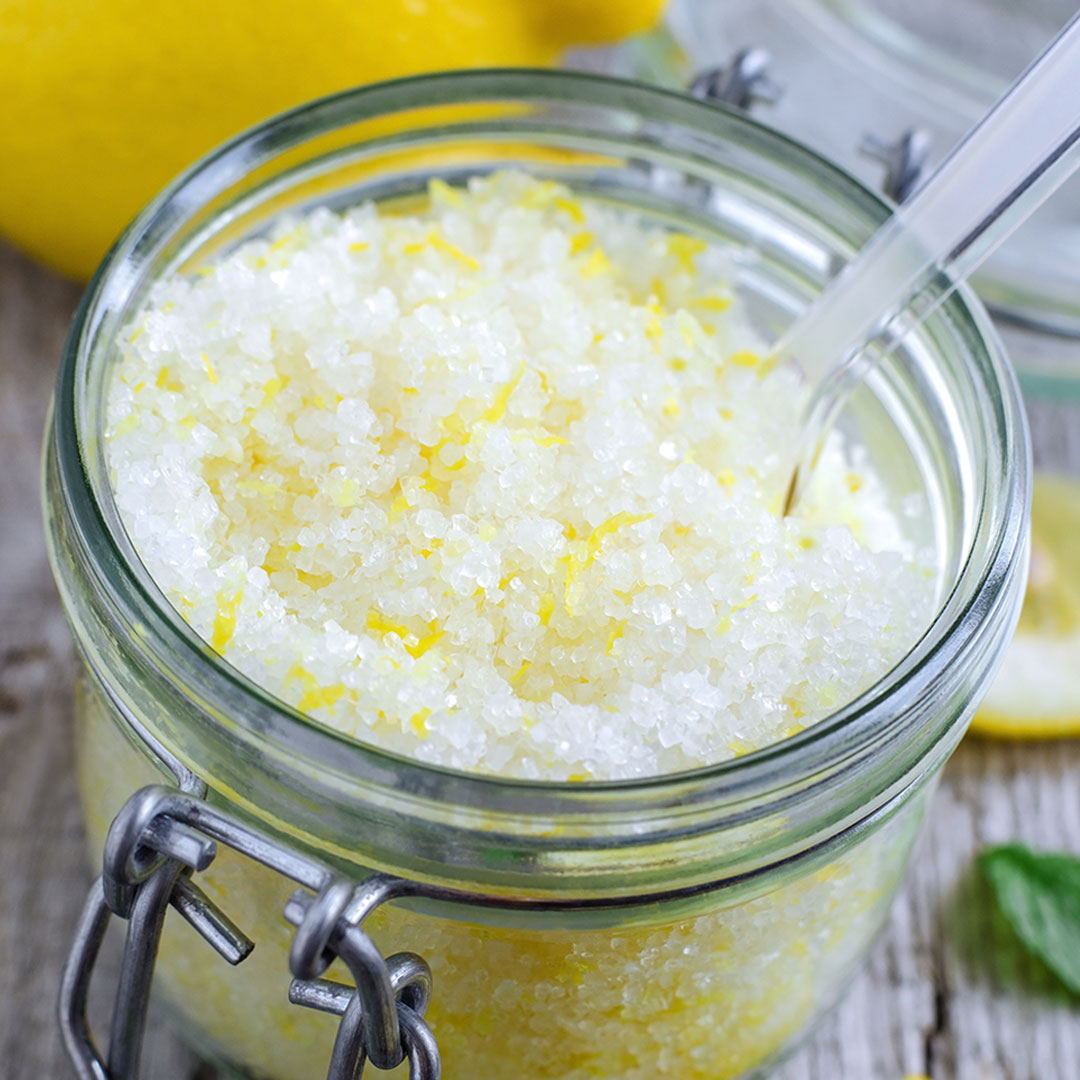 Step 1
Blend all ingredients together in a 10oz jar.
Step 2
Make sure they're well combined and seal the jar.
Step 3
When ready to use, wet your hands, scoop out a small amount into your hands, gently rub it in, rinse it off with warm water, and thoroughly dry your hands.