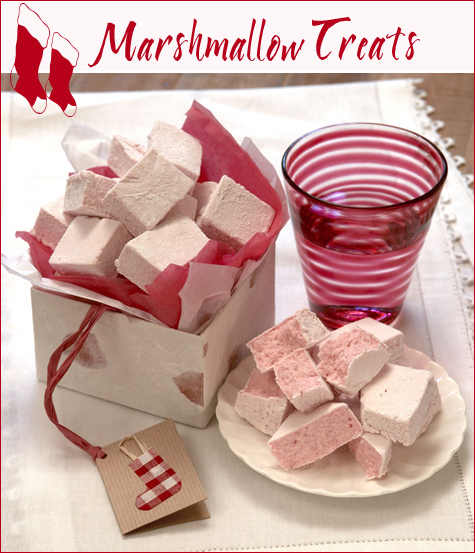 If you don't feel like heading out to the stores to get your last minute gifts (yes we are assuming that you are done with most of your gift buying), not a problem.  We have some great  ideas for homemade sweet treats that you can give as gifts, that we are sure will be well received.
You can create these melt-in-your-mouth marshmallow goodies for all the sweet tooth's on your Christmas gift list, they will love them. These  Peppermint Sticks are also a great homemade gift. This treat is simple and easy to make. Just dip peppermint sticks in dark chocolate, then roll the chocolate portion in crushed nuts, cinnamon sugar, or sweetened coconut, and there you have a great homemade gift.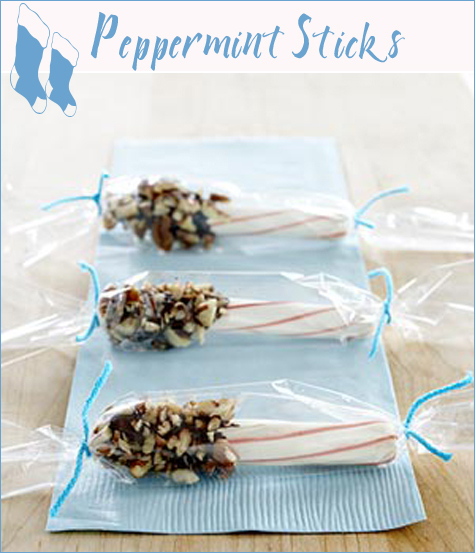 Here's the recipe for Homemade Marshmallow Treats and the Peppermint Sticks.
Enjoy!
celebrate life in style…
Save