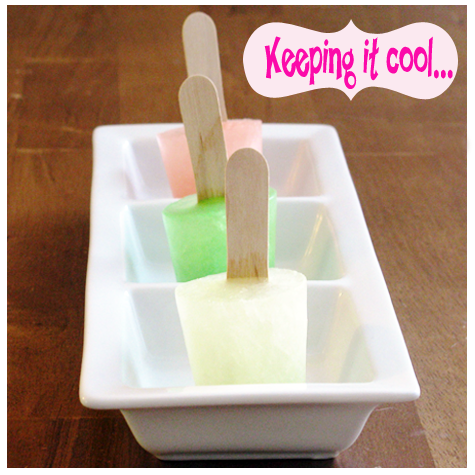 Keeping cool in this heat is not an easy task by any means.  So, in an effort to help you cool off, we have some DIY yummy frozen pops that you and the kids can whip up in no time. These treats are easy to make and you can experiment with different flavors as well. The kids will go crazy for the pops!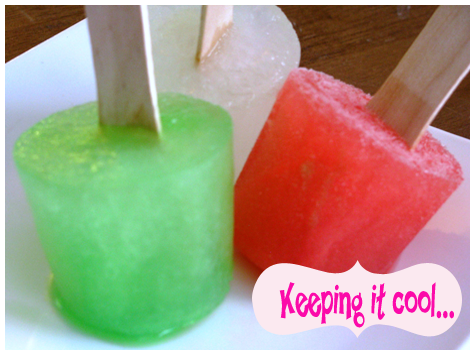 Supplies Needed
A batch of your favorite summer beverage. (We used lemonade, limeade and strawberry margarita mix (non-alcoholic) )
12 3 oz disposable cups
Rimmed baking sheet
12 Wooden spoons or craft sticks (You can get these from Michaels)
Directions
Fill each 3 oz cup about 2/3 full of your favorite summer beverage and place on rimmed baking sheet.
Wrap the baking sheet in plastic wrap. Cut a small slit in the plastic over the center of each cup. Place the wooden spoon or craft stick through the plastic wrap and freeze overnight.
Once the pops are frozen solid peel off cup from the seam and eat IMMEDIATELY!
Enjoy!
celebrate life in style…