Decorating your home with the best that the season has to offer is simpler than you may have thought and to make it even better all you have to do is look right outside your door. So head outside, gather up some pinecones and create your very own stylish decor!
Bubbly Branches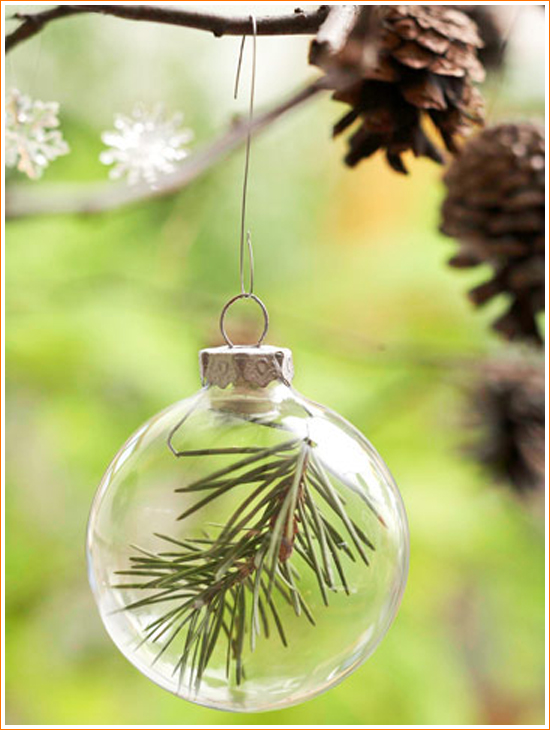 This is a project that works great for both the fall and winter season. For the fall season you can display the ornaments in a vase and for the upcoming holiday season these will make for beautiful and elegant ornaments on your Christmas tree. Simply fill clear ornaments with small pine sprays and you're done.
Painted Pinecones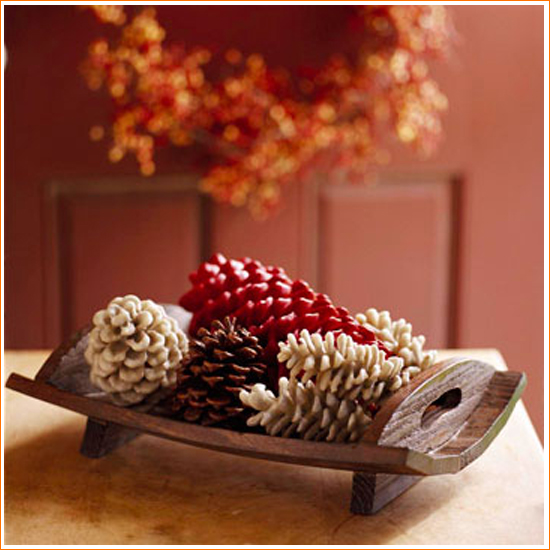 A fresh coat of your favorite fall color can enhance the subtle charm of pinecones. Fill a wooden dish with pinecones painted to show off their texture in a display.
Rustic Setting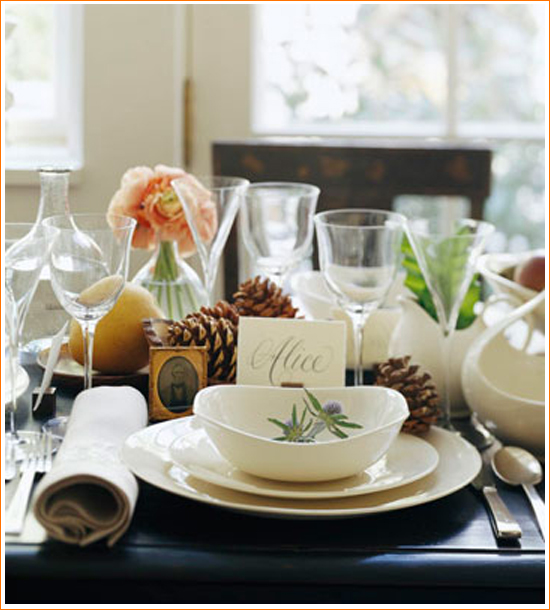 The use of plain pinecones can create an eye catching accents on your dinner table, as shown in this rustic setting. Simply gather up the pinecones in the center of the table or use to pinecones individual plates to add a natural touch to place settings.
Enjoy the inspiration!
celebrate life in style…