Allow the blooms of fall to inspire your next centerpiece. By using your wine and champagne glasses along with some colorful fall blooms you can create this eye catching centerpiece that will be a conservation starter at your next party!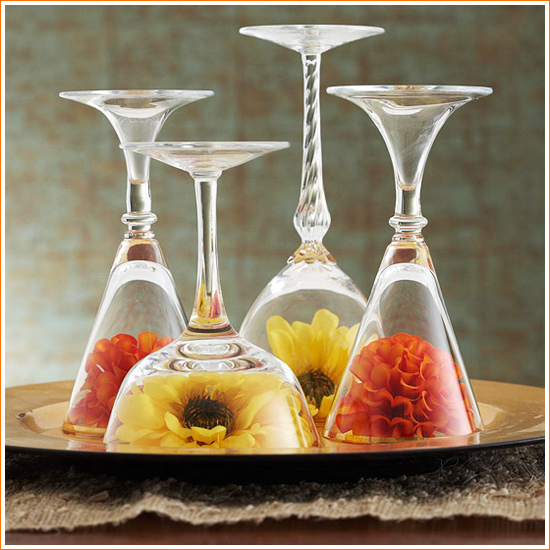 Here's how to create this simple and colorful centerpiece.
Grab a few of your wine glasses and champagne flutes and a charger.
Trim full-bloom florals at their stem, turn the glasses upside down on the charger and tuck the flowers under glasses.
That's it, you're done and know you have a beautiful colorful fall centerpiece.
(Craft Source: BHG)
Enjoy:
celebrate life in style…