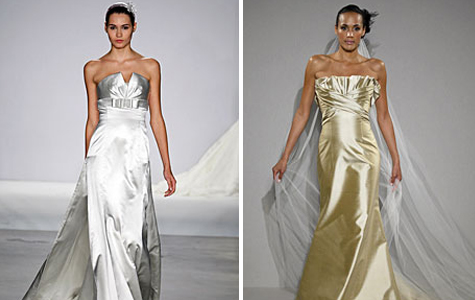 More and more brides are going against tradition of wearing white wedding dresses and are setting their own trends by choosing beautiful bold colorful gowns. Wearing a color wedding gowns can make a stunning bride and a bold statement.
Fashion designers are also designing gowns with colors for each season. For spring brides pastels, magnolia, salmon, lavender, pinks, lilac and soft shades of gold are beautiful. For summer brides bright hues such as watermelon, lime and tropical color are the top colors. Autumn brides have the beautiful orange, yellow and gold colors of fall. For winter brides the designers choose deep bold reds, royal blue and cinnamon.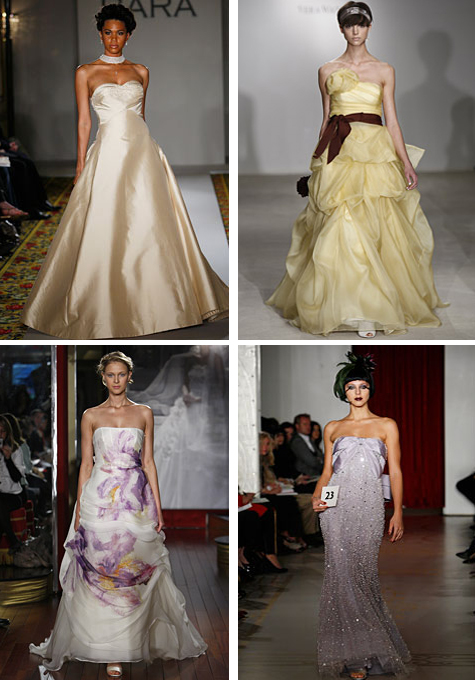 For a woman her wedding day is one of the biggest and life changing events of her life and she should beautiful on that day. If she chooses to wear a traditional white dress or decides to go with color the dress will show her own personal and unique style.
Celebrate your day in style…
Picture Source:
brides