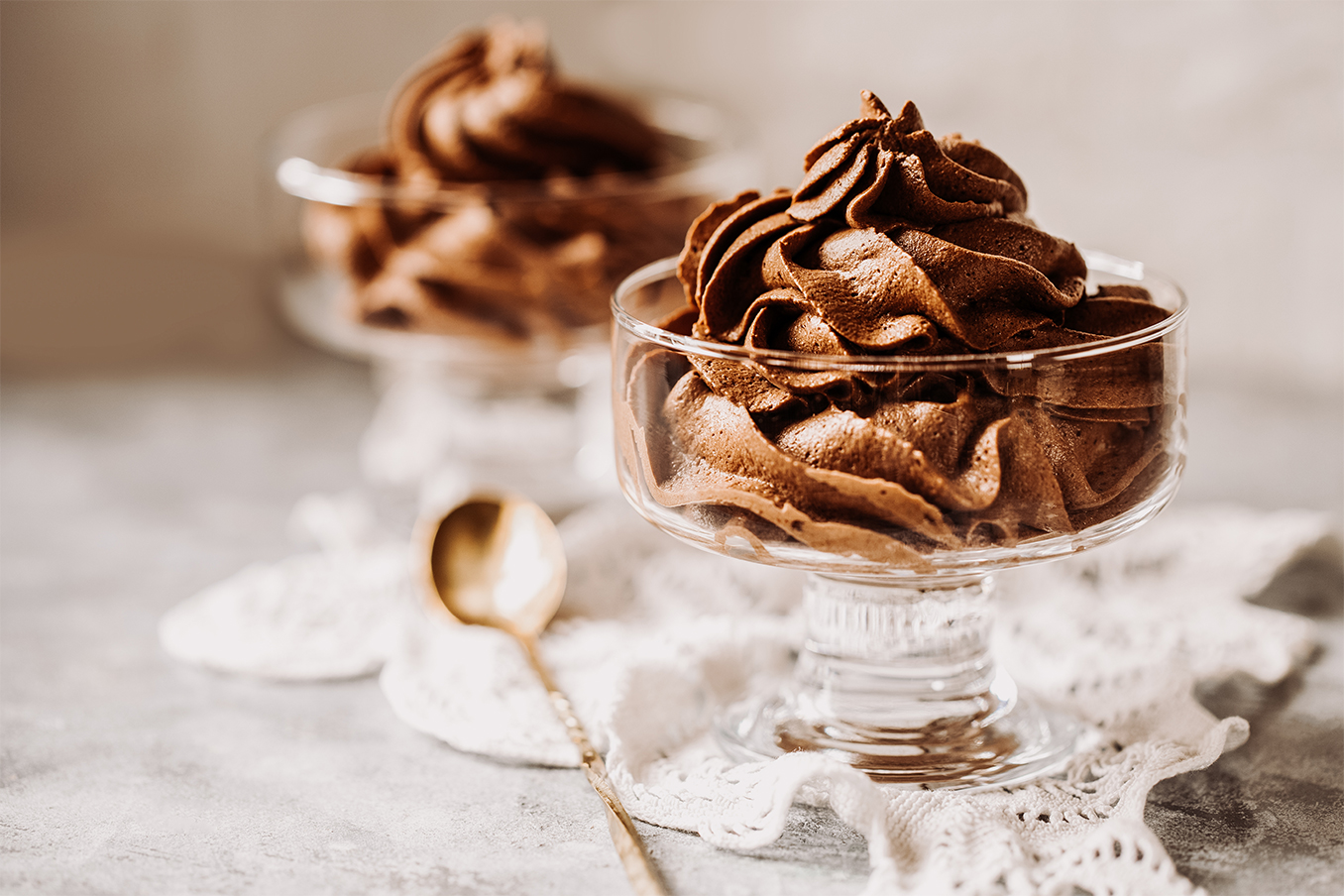 A rich, creamy, and decadent Chocolate Mousse dessert that is the perfect ending to any meal. It's also the ultimate display of indulgence.
Prep Time: 25 min |  Inactive Time: 5 hours
Ready In: 5 min
6 ounces semisweet baking chocolate, chopped

3 tablespoons unsalted butter, at room temperature
3 large eggs, separated
1/2 teaspoon cream of tartar
1/4 cup plus 2 tablespoons sugar
1/2 cup heavy cream, cold
1/2 teaspoon vanilla extract
Whipped cream and chocolate shavings, for garnish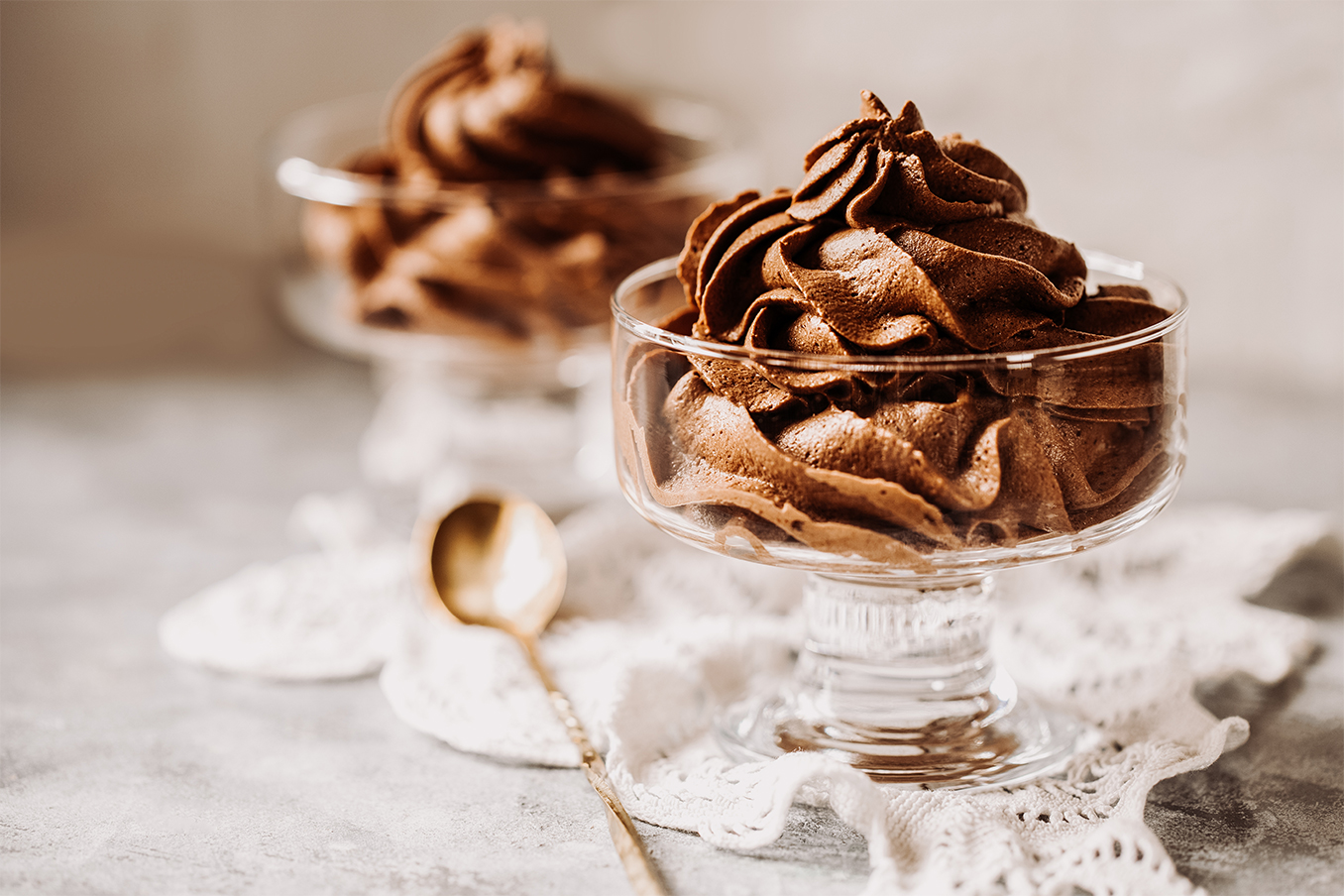 Step 1
Put the chocolate and butter in a heatproof bowl and place over a saucepan containing about 1-inch of barely simmering water (or use a double boiler). Stir with a wooden spoon until the chocolate is melted and the mixture is smooth. Remove the bowl from the heat and let cool slightly. Then grab a whisk and beat the egg yolks into the chocolate, 1 at a time, beating until smooth after each addition. Set aside.
Step 2
In another bowl, beat the egg whites until foamy. Add the cream of tartar and beat until soft peaks form. Gradually beat in 1/4 cup sugar and continue beating until stiff peaks form.
Step 3
In a chilled bowl, beat the heavy cream until it begins to thicken up. Add the remaining 2 tablespoons sugar and the vanilla and continue beating until the cream holds soft peaks.
Step 4
Now that you've got the elements prepared, put it all together. Gently fold the egg whites into the chocolate mixture to lighten it. Then, fold in the whipped cream. Take care not over work the mousse or it will be heavy. Divide the mousse between 4 individual glasses, preferably Moroccan glasses. Cover and chill for several hours. Garnish with whipped cream and chocolate shavings before serving.