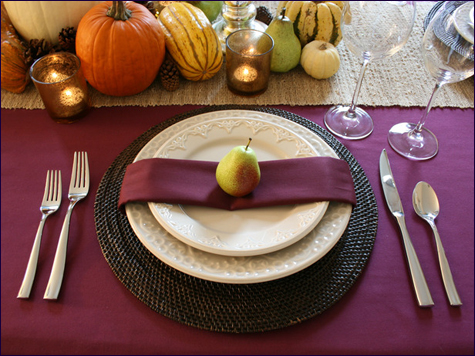 This year create a stylish Thanksgiving table to celebrate at with friends and family. We found some great ideas over at HGTV, that are perfect no matter what your style is.
Natural Elements
Look to nature for easy ways to embellish your Thanksgiving table. Bring the beautiful colors of fall to your table by incorporating gourds and pumpkins into your centerpiece and topping each place setting with a pear. This setting is simple but also very elegant.
For more ideas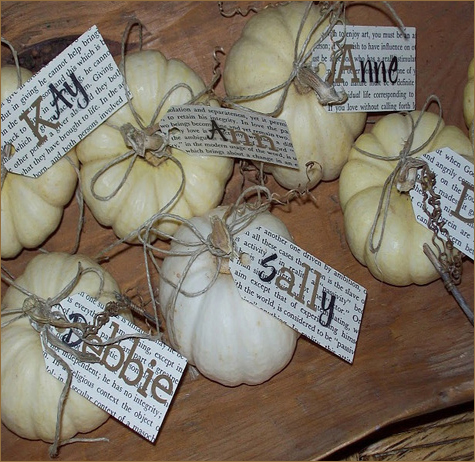 Personalized Pumpkins
Okay, how very cute are these! You can make such a difference with the small details. Look how these pumpkins can make a big impact on your Thanksgiving table. Easy enough as well, just tie handmade place cards to mini pumpkins, and you will have added a personal touch that will make guests feel special.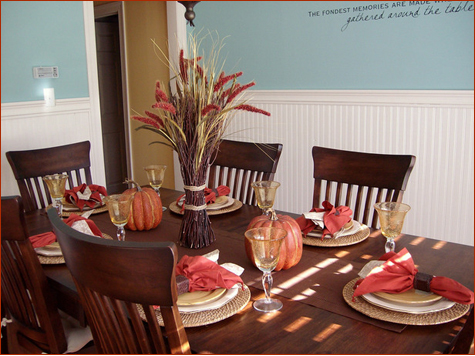 Less Is More
Your Thanksgiving table doesn't have to be over the top to be beautiful. You can pair together a few subtle fall elements with neutral-colored dinnerware for a look that's understated yet elegant.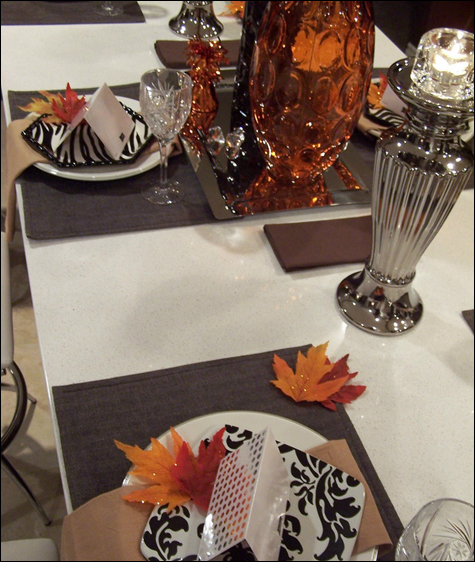 Thanksgiving Glam
If you're all about the glam factor, and want to create a chic table setting try combining traditional and trendy pieces. Pair your stylish black-and-white plates with glitzy accessories in classic fall orange.
Enjoy!
celebrate life in style…
Save