National Ice Cream Sandwich Day
We are starting the day off with something sweet. Today is National Ice Cream Sandwich Day, and we are celebrating with semi-homemade (homemade oatmeal cookies + store brought ice cream = semi-homemade) Oatmeal Ice Cream Sandwich Cookies!
I have always been a fan of oatmeal cookies – the chewy ones of course. I have loved them since I was a kid. Baking up a batch of oatmeal cookies is an easy task with very simple ingredients.
You will need some oats, throw in some sugar (brown and white), a little bit of cinnamon and nutmeg to spice it up and of course butter, the butter is the glue that holds it all together. That's the easy part of baking oatmeal cookies.
The hard part is the waiting. Waiting for them to bake into delicious little pieces of heaven, is torture. They are however worth the wait. I always grab up a few cookies when I take them out of the oven, no waiting for them to cool off. I've tried to wait and hold off from eating a few until they cool, but I can't help myself, it's who I am, please don't judge me…
So, getting back to business. These cookies are darn good and when you add vanilla ice cream to the mix, you are going to have a sweet treat that is out of this world deliciousness.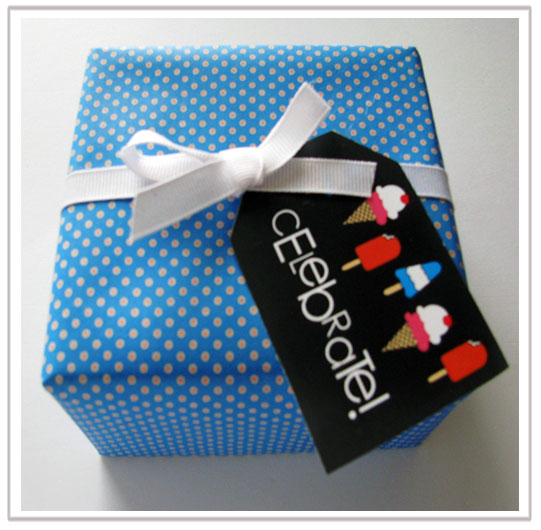 Before we give you the recipe, we have free Printable Celebration Ice Cream Gift Tags. Our special gift to you in celebration of National Ice Cream Sandwich Day. Click here to download,  and garnish your gifts with happiness!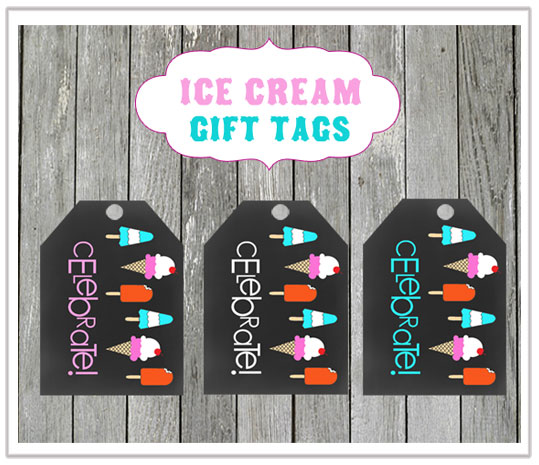 Here is the recipe for the Oatmeal Sandwich Cookies!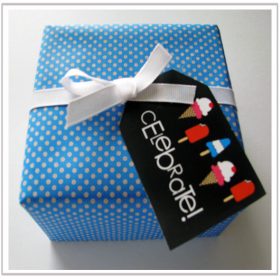 Ingredients
1 large egg

1 teaspoon vanilla extract

1/2 cup (1 stick) unsalted butter, softened

1 cup light brown sugar, packed

1 cup granulated sugar

1 cup all-purpose flour

1/2 teaspoons salt

1 teaspoon ground cinnamon

1/2 teaspoon baking soda 1/2 teaspoon baking powder

1 1/2 cups uncooked old-fashioned oats

1/2 cup chopped pecans

1/4 teaspoon ground nutmeg
Instructions
Preheat the oven to 350 degrees F. Line two baking sheets with parchment paper.
Beat butter and sugar until creamy, about 4 minutes in a bowl with mixer fitted with paddle attachment.
Add egg and beat on medium speed for about 1 minute.
Add vanilla extract, beat until blended.
In a medium whisk the remaining dry ingredients, oats, flour, spices, baking soda, baking powder salt.
Add the dry ingredients to the butter, egg and sugar mixture. Beat on low until mixture is incorporated and stir in pecans.
Scoop out a heaping teaspoon heaping of the mixture, using your hands roll into a ball and place on cookie sheet covered in parchment paper. Be sure keep the cookie about an 1 ½ inch apart. Keeping your hands damp will allow you to roll the cookies into balls easier.
Bake for 10 – 13 min until they lightly golden brown. I like them chewy so I bake them for about 10 -11 minutes. Allow to cool on the cookie sheet for 5 minutes before transferring to a wire rack to cool completely.
Soften the ice cream at room temperature for 5-10 minutes until it is firm but easily spreadable.
Sandwich about 1 tablespoon of ice cream between 2 cookies, using an offset spatula, spread evenly to the edges.. Repeat with remaining ice cream and cookies. Serve right away, or freeze until ready to eat.
Top ice cream with a second cookie and press down to adhere. Freeze for 2 hours or until solid.
Enjoy & Happy Ice Cream Sandwich Day!
celebrate life in style…
Save
Save