Hi I am Jennifer from Calligraphy by Jennifer and I am beyond thrilled and honored to be a guest blogger on the fabulous oh how posh! site, thank you again! I hope to bring all of you many helpful tips and inspirational findings on calligraphy, invitations and all stationery related topics. So on that note I must begin to tell you my journey as to how I became a calligrapher.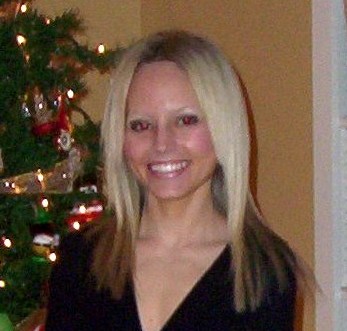 It wasn't until my own wedding that I discovered the wonderful field of calligraphy. I didn't even know five years ago you could do calligraphy for a living! Boy was I surprised. After having my very own invitations hand addressed in calligraphy I become infatuated with the idea of learning the beautiful art. I dabbled around with a few calligraphy pens and thought there would be absolutely no way I could ever learn this. I thought it would be so much easier than it was. There were so many tedious things I had no clue about while trying to master the art of hand-lettering. I was definitely in for a long journey of trial and error but I was so determined to learn. I guess this explains how crazy I can get when I become truly passionate with something I love! After several long months I decided it was time to embark the next step. I launched my calligraphy business in 2005 and several months later I took one step further by going Nationwide. It truly has been one of the best things that has ever happened to me.
Calligraphy is definitely a full time job for me however I don't view it as a job because I love it so much! I love creating spectacular things for my clients and the custom aspect that ties in with my job. Having the opportunity to add such a special touch to a brides wedding is a true blessing for me. A brides invitations and calligraphy are a very important as they help set the tone for the wedding and show guests how truly important and special they are. The options are endless when it comes to calligraphy for weddings! I will always go beyond my efforts using my imaginative and creative mind to help couples create their vision for their dream wedding.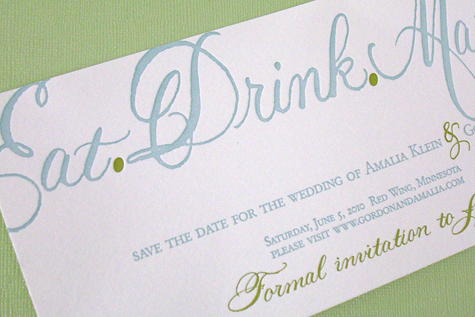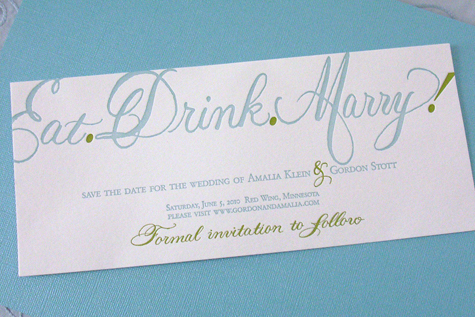 Now some fun stuff! Are you excited for spring to arrive? I know I am because this snow and cold weather are really dragging me down. I am staying positive thinking about the nice sunny spring weather and all the fabulous weddings that are on the horizon! Spring is such a fun time to get married especially when it comes time to creating your wedding invitations. I recently custom created a fabulous save-the-date (above) and invitation (below) with the help from Cardgirl Designs for an upcoming spring wedding.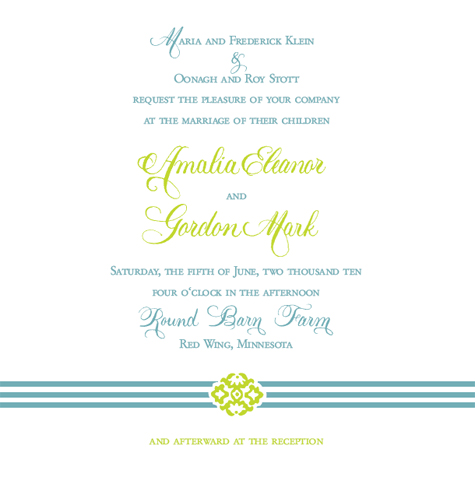 The bride chose a combination of fonts some of which I custom created to meet her specific ideas for the overall look she was trying to achieve. Cardgirl Designs then took my lettering and changed the colors to a gorgeous sky blue and pale green which were letterpress printed for the actual completed invitation ensemble. It was amazing! The elegance of the calligraphy with the spring colors made for a perfect invitation.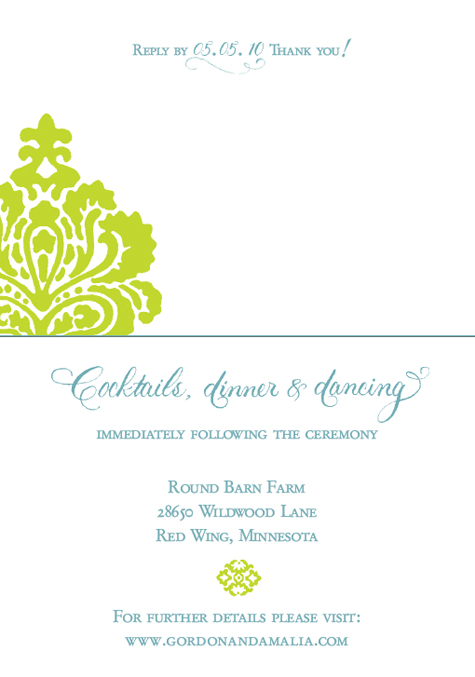 If you are looking for more of a design I love the Isabelle Lynne Collection. Many of the designs in this series are perfect for a spring wedding.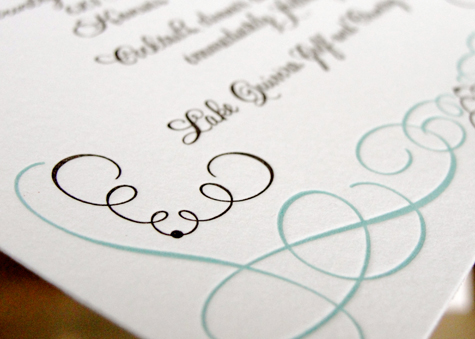 One of my favorites is the Majestic design I offer. The turquoise flourishes and chocolate brown ink couldn't be more perfect for spring.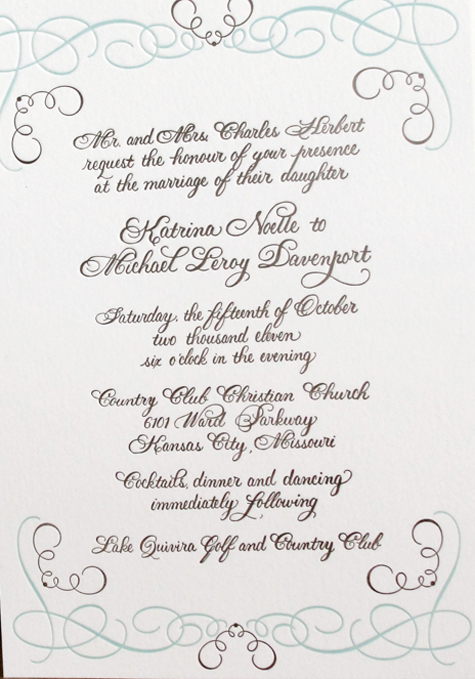 Another fabulous way to make your invitations feel appropriate for a spring wedding is to have them custom hand painted with flowers and birds. My dear friend Michelle Mospens, owner of My Personal Artist came to mind immediately. She is one of the most amazing and talented artists I know specializing in hand painted invitations and so much more! Her tulip and hydrangea hand painted wedding invitations are just spectacular. I also love the hand painted birds she does. The rich vibrant colors and spring images are just perfect, who couldn't love them!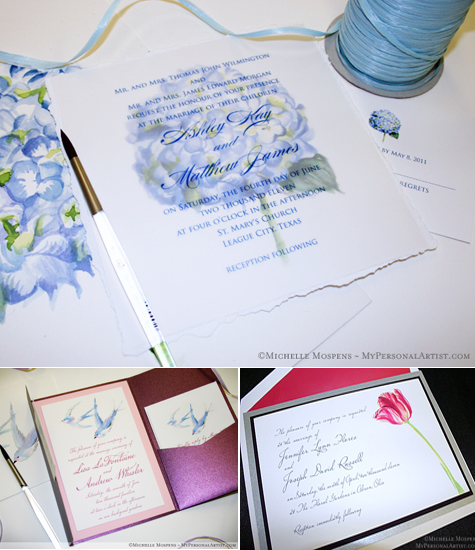 There are so many routes you can go when creating an invitation for a spring wedding. With all the color choices, calligraphy styles, embellishments you can add, even with hand painting you are sure to find something that will fit your overall theme, individual style and personality. Remember to always talk to your designer to discuss your options. All of our invitations can be custom tailored to meet your specifications with various ink colors and calligraphy styles. Completely custom designs can be created as well for a couple that may have something unique in mind. Remember to get an early start when ordering your invitations as production time normally takes 4 to 6 weeks.
Until next time happy planning and stay inspired!
xoxo,
celebrate life in style…