DIY FACIAL MASK
It may be a little harder to get an appointment to get a facial this year, but that should not stop you from treating yourself to a DIY facial mask. You can combat winter dryness and nourish your face with our Avocado Honey + Oats Facial Mask. Your face will feel soft and hydrated and will thank you for it. Plus, you probably have all the ingredients in your pantry to make the mask!
BENEFITS
AVOCADO: For moisturizing the skin, reducing inflammation, and combating acne, adding avocados to your face mask regime is terrific.
HONEY: Honey is rich in antioxidants and has antibacterial agents that are ideal for fighting blackheads and minimizing pores.
OATS: For exfoliation and skin nourishment, rolled oats from your pantry are perfect to use.
1/2 mashed avocado


1 tablespoon honey

1/2 cup oats coarsely ground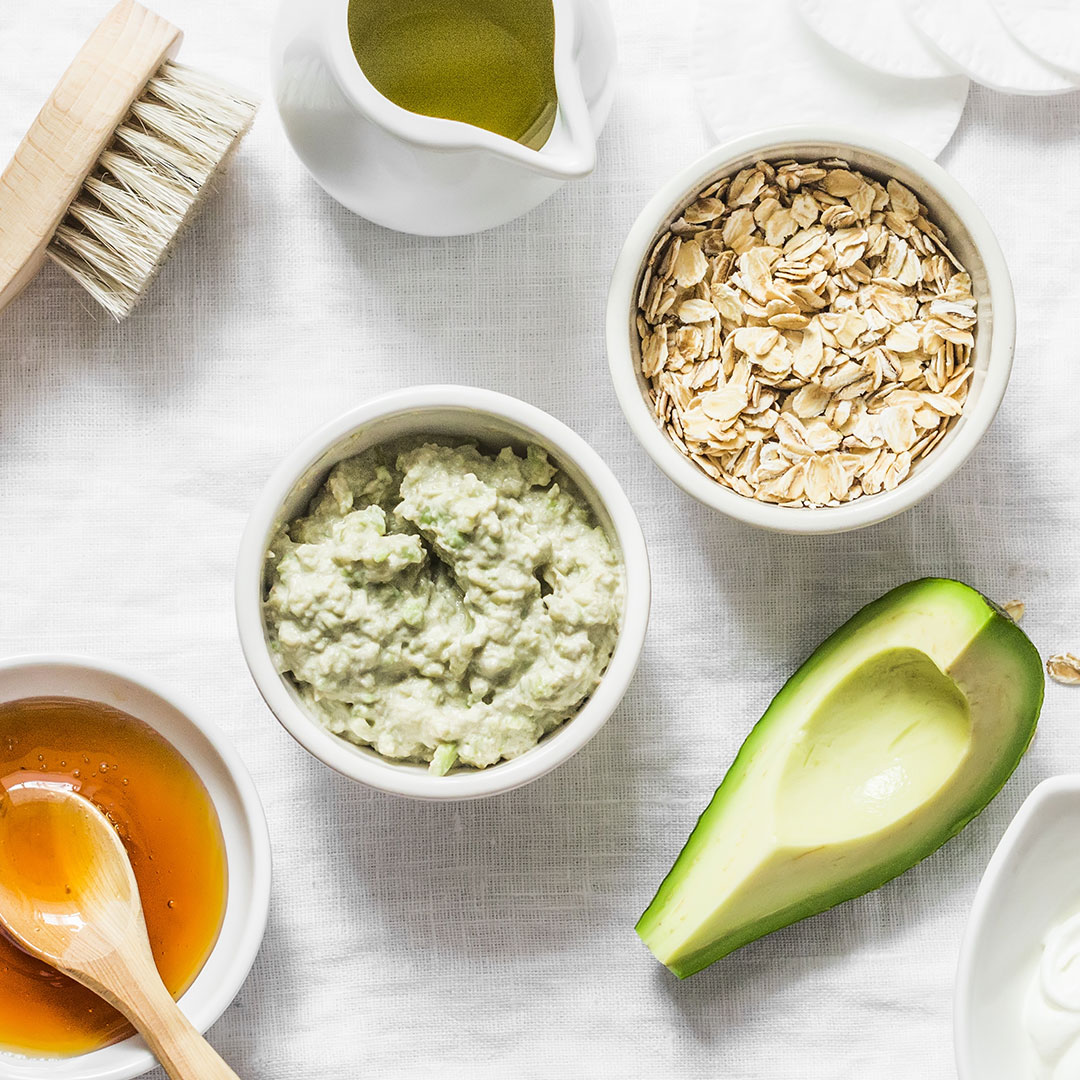 Step 1
Combine all ingredients together.
Step 2
Apply the mixture to the skin.
Step 3
Leave on the skin for 10-15 minutes.
Step 4
Rinse off with warm water and dry with a towel. Follow up the mask with your favorite facial moisturizer.