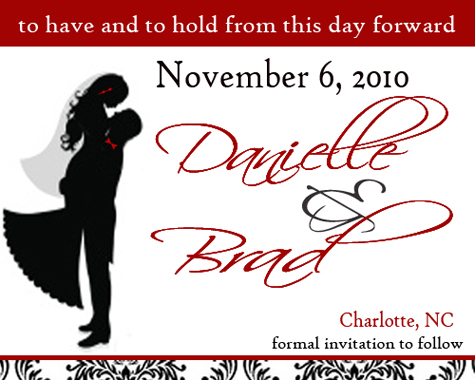 This Save the Date is very near and dear to my heart, because it is the Save the Date for my wedding. Yes, my wedding… I'm getting married.
Brad (my fiancé)  and I got engaged in May 2008 and have decided that we will unite as husband and wife on November 6, 2010.  Our wedding will be reminiscent of  "Old Hollywood Glam"
We are very excited to move into the next chapter of our lives and  I promise to keep you updated with all of our wedding plans.
Enjoy your day!
celebrate life in style…
Save