The summer season will soon be in full swing and it's time to get your summer bar cart ready for entertaining and to serve up some delicious summer cocktails. Summer cocktail parties and alfresco dining are great ways to gather and entertain when the warmer weather sets in. A well put together summer bar cart can be a life saver and is a fantastic way to get your party started. Here are the essentials that you need to create your own stylish and stress-free bar cart.
Summer Bar Cart Essentials
A Stylish & Versatile  Bar Cart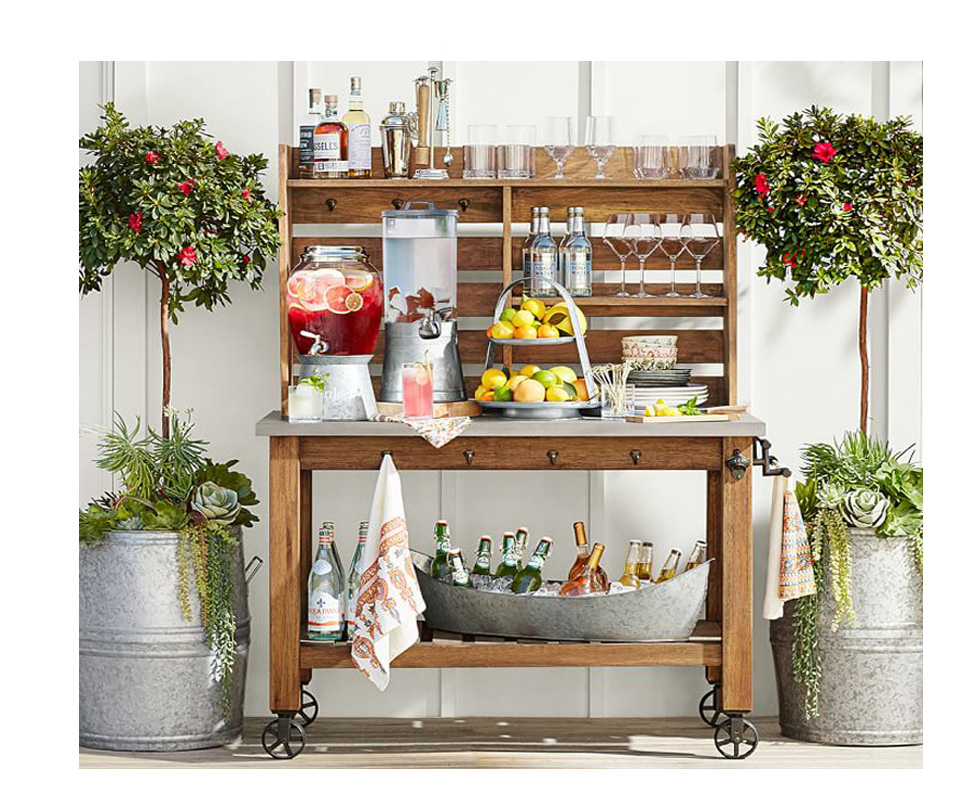 Having everything in one place for your outside bar will make your outdoor summer hosting duties a seamless process. When picking out a bar cart, make sure it has enough room for everything you will need to store, from barware and napkins to alcohol, mixers and ice. Our bar cart has wheels which makes it super easy to move around. This Pottery Barn's Abbott Island and Hutch is super versatile and has a great deal of space.
A Beautiful  Beverage Dispenser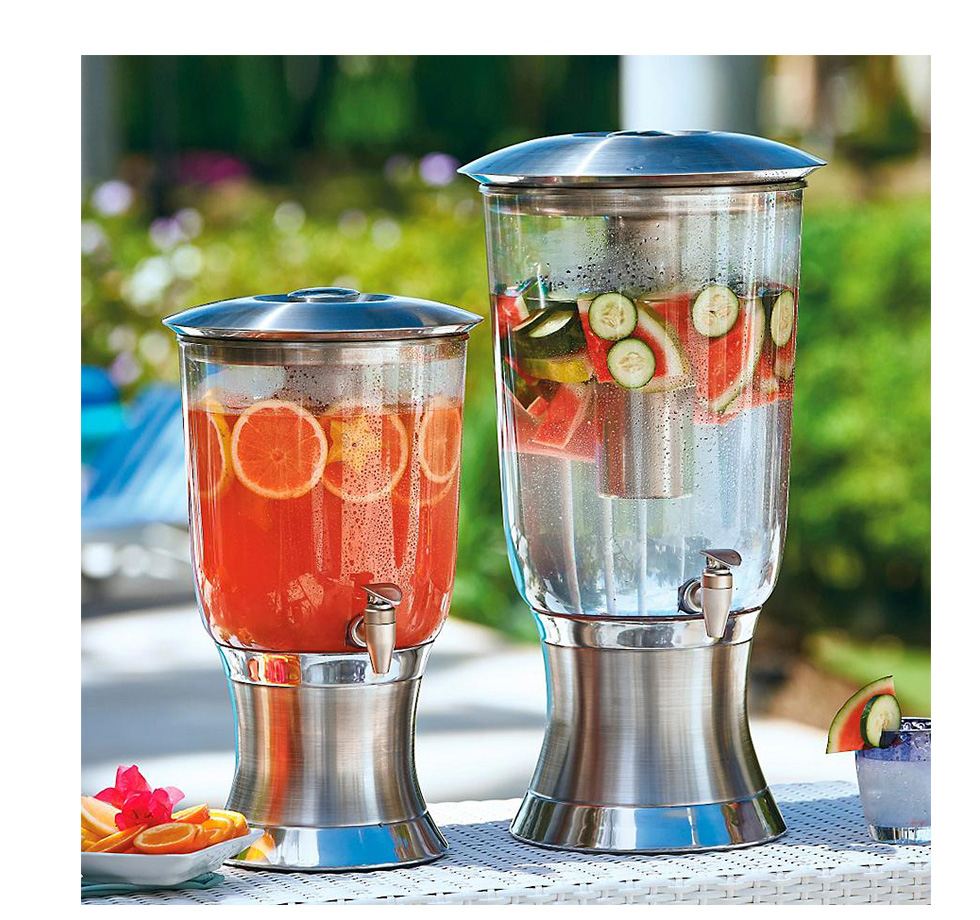 Mixing up a batch of party punch or a signature cocktail for your guest to enjoy is a huge time saver. Your guest can help themselves and you don't have to be concerned with manning the bar. Choose a beverage dispenser that is stylish and will keep beverages cold for hours like this Optima Chill Cell Beverage Dispenser from Frontgate.
Stunning Barware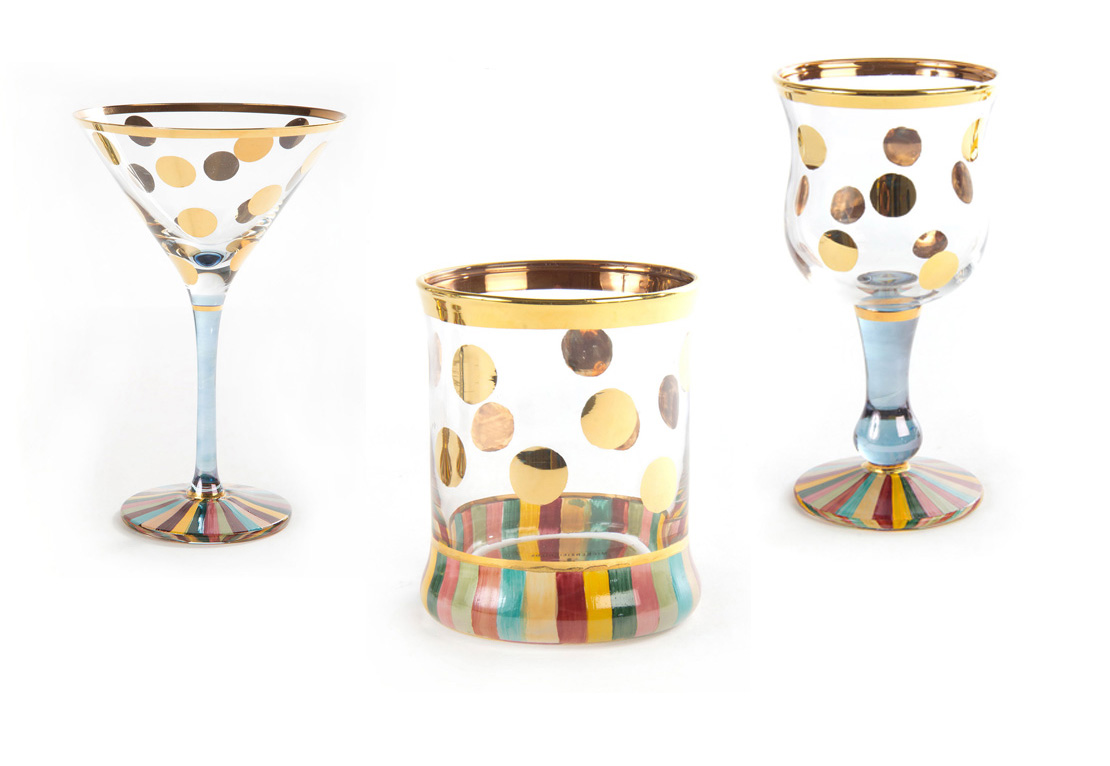 The barware for your cart does not have to be super expensive but do pick out glasses that are fun and have a pop of embellishment to them like these MacKenzie-Childs Foxtrot Glasses, your guest will enjoy this. Also choose a variety of glasses, you will need highballs, martini, wine glasses and tumblers just to name a few.
Tools of the Trade

With the right tools, you can shake, stir, and strain some fabulous cocktails for your guest. Having a good set of bar tools is not only essential but very helpful. This Modern 7 Piece Bar Mixologist Set comes with everything you need. So not only can you be a fabulous hostess, you can also become a mixologist of some delicious cocktails!
A Simple and Stylish Ice Bucket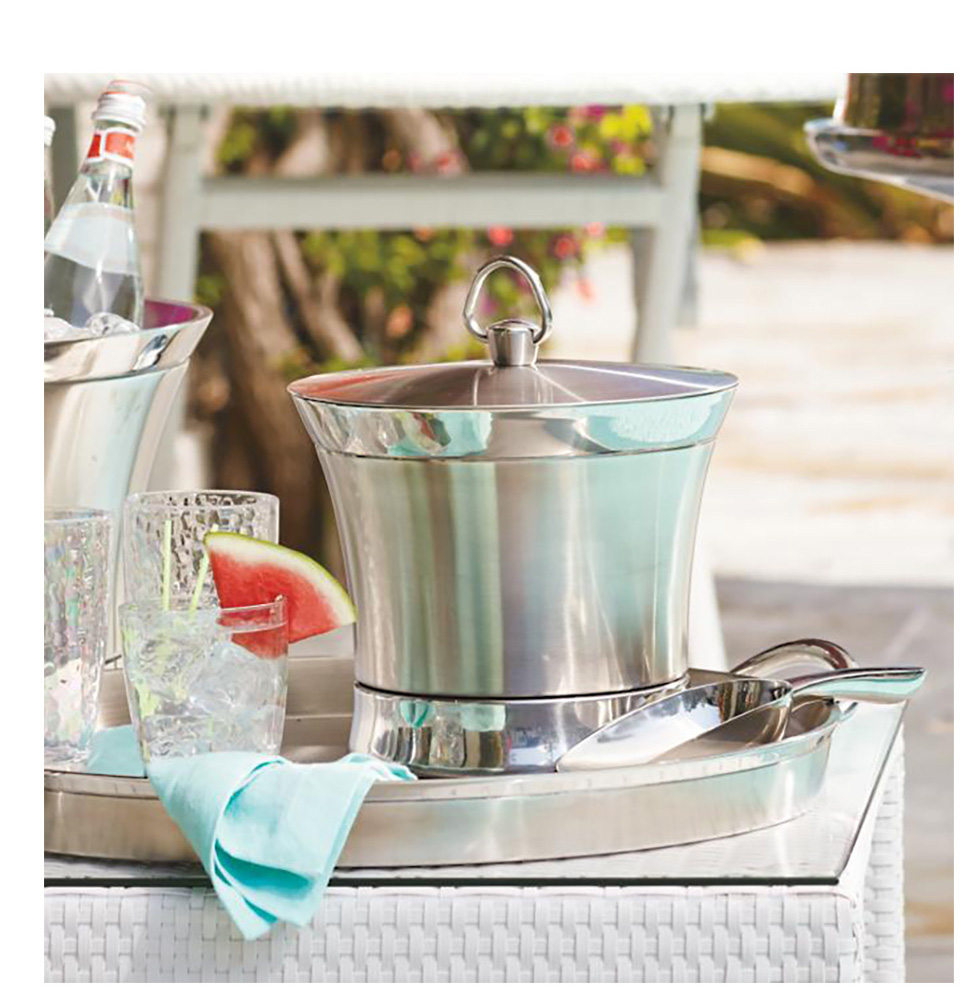 Having plenty of ice on hand for your party is a MUST! As a hostess you never want to run out of ice. Choose an ice bucket that is stylish and can fit on your bar cart. The Optima Ice Bucket is idea, it's an outdoor ice bucket that ensures maximum cold retention.
Have fun entertaining outside this summer!
celebrate life in style…