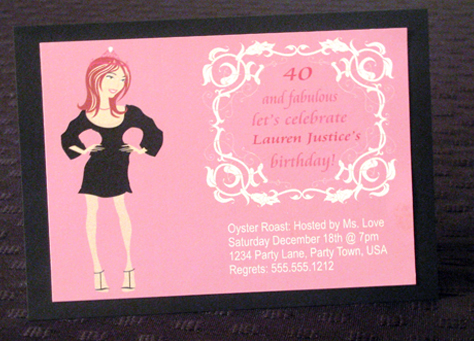 Turning forty  is absolutely fabulous, don't you think? And, it definitely calls for a celebration posh style right? Well, that's what we thought too.  So when we were enlisted to create a fabulous invitation with a TIARA to set the tone for Lauren's 40th birthday bash, this is what we came up with.  A super stylish and chic invite that the birthday girl loved.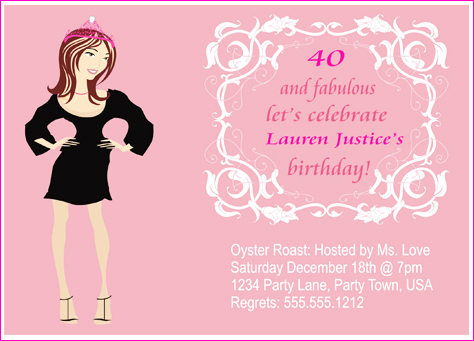 The birthday party was held this past  Saturday and we heard that everyone had a blast. We will post pictures from the party later on.
We hope that Lauren had a fabulous birthday and we wish her all the best for an AWESOME year!
Enjoy!
celebrate life in style…
Save