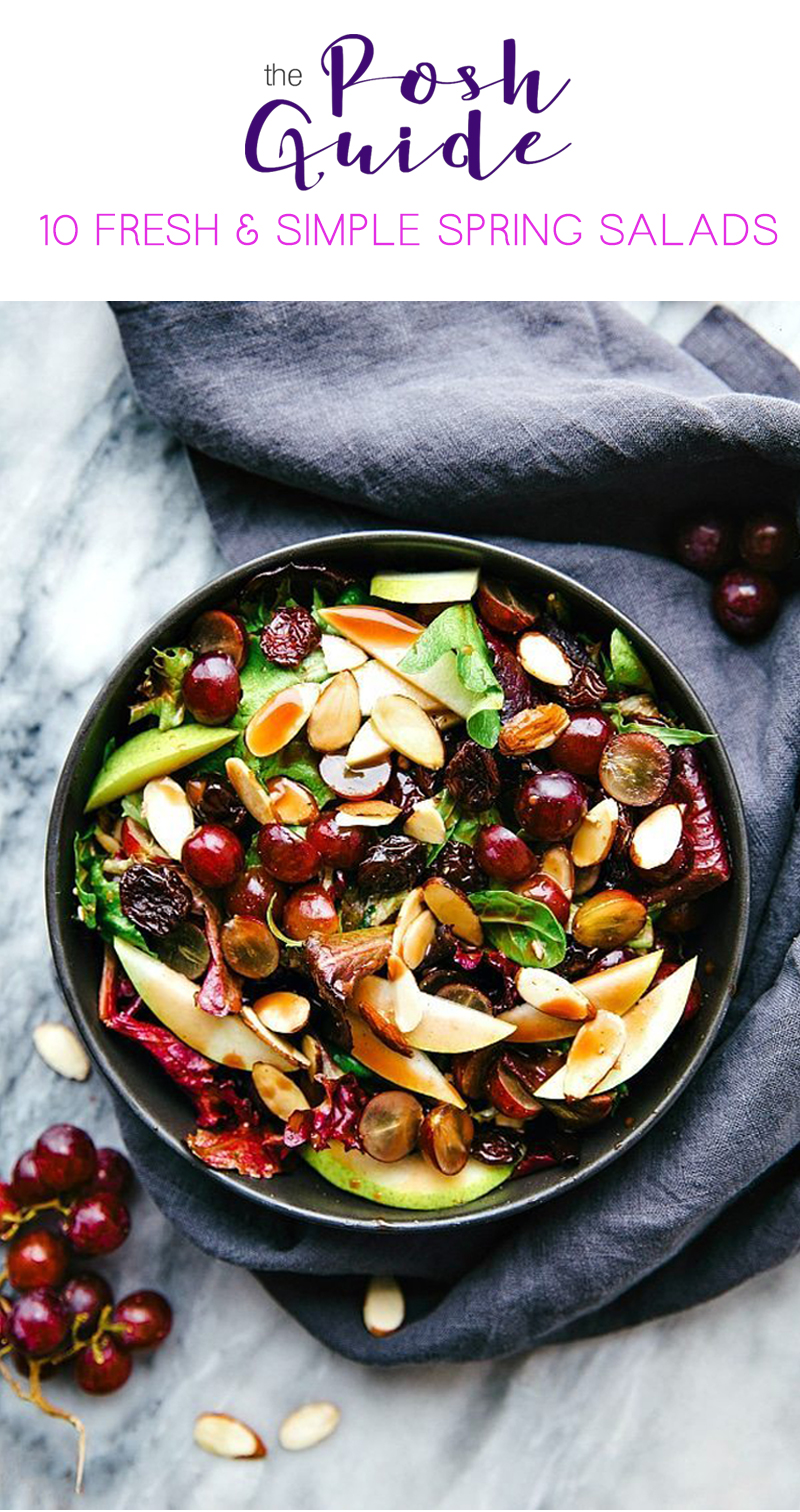 Cherry Balsamic Mixed Greens Salad
Source: Chelsea's Messy Apron
It's time for some spring salads! Spring is here and before you know it, it will be summer. So, it's time to pack away the sweaters and pull out the shorts and flip flops. It's also time to pack away our winter recipes and bring out the ones for the spring season. I am a lover of salads all the time but even more during the warmer months. One of the best things I love about spring is the convenience of going to the local farmers market and getting fresh fruits and vegetables that are bursting with flavor, that I can use to mix up delicious spring salads.  We've rounded up a few mouthwatering spring salad recipes that I am sure you will love and to get you started off this season. So, what are you waiting for, head down to your local farmers market or if you are lucky to have your own garden, grab the ingredients and let us know which salad you love the most. By the way I am adding all these recipes to my spring recipe book and so should you!
Chicken Avocado Caprese Salad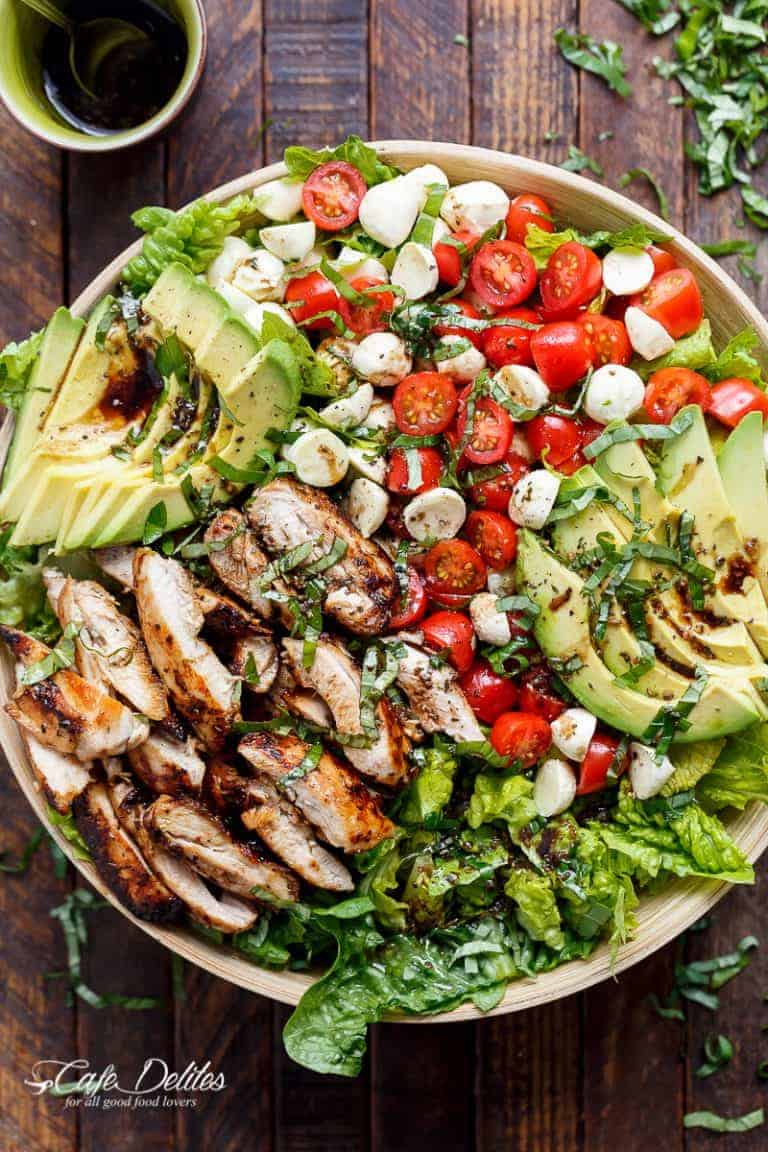 Source: Cafe Delites
Strawberry Spring Salad with Lemon Dijon Vinaigrette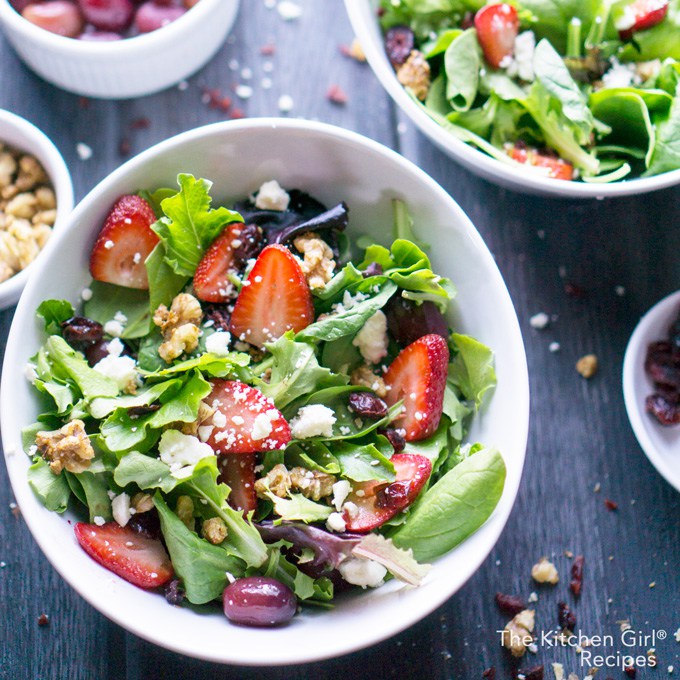 Source: The Kitchen Girl
Honey Roasted Rhubarb Power Greens Salad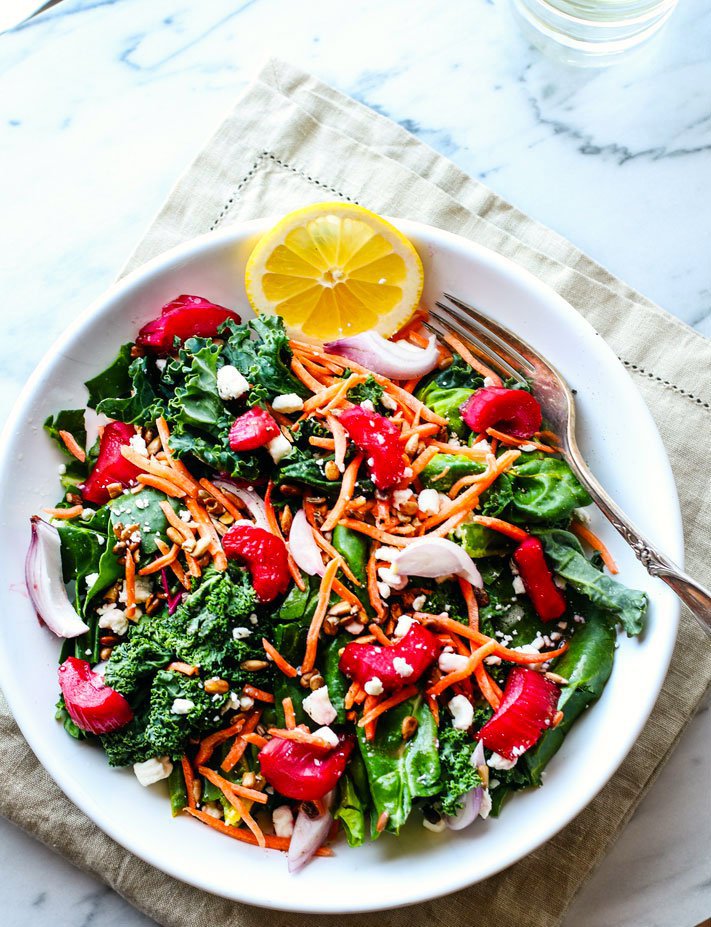 Source: Cotter Crunch
Kiwi Berry Salad with Raspberry Poppy Seed Dressing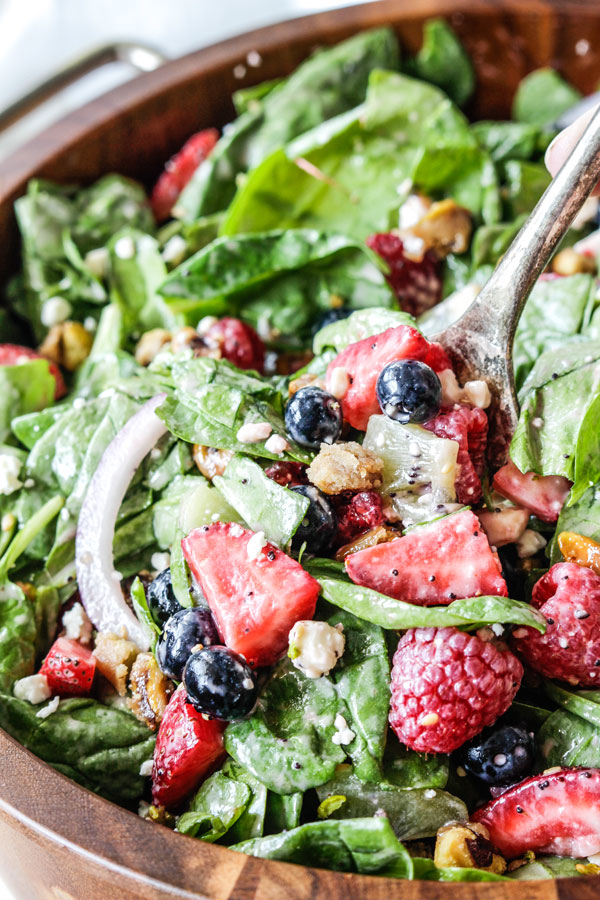 Source: Recipe Girl
Skinny Lemon Garlic Shrimp Caesar Salad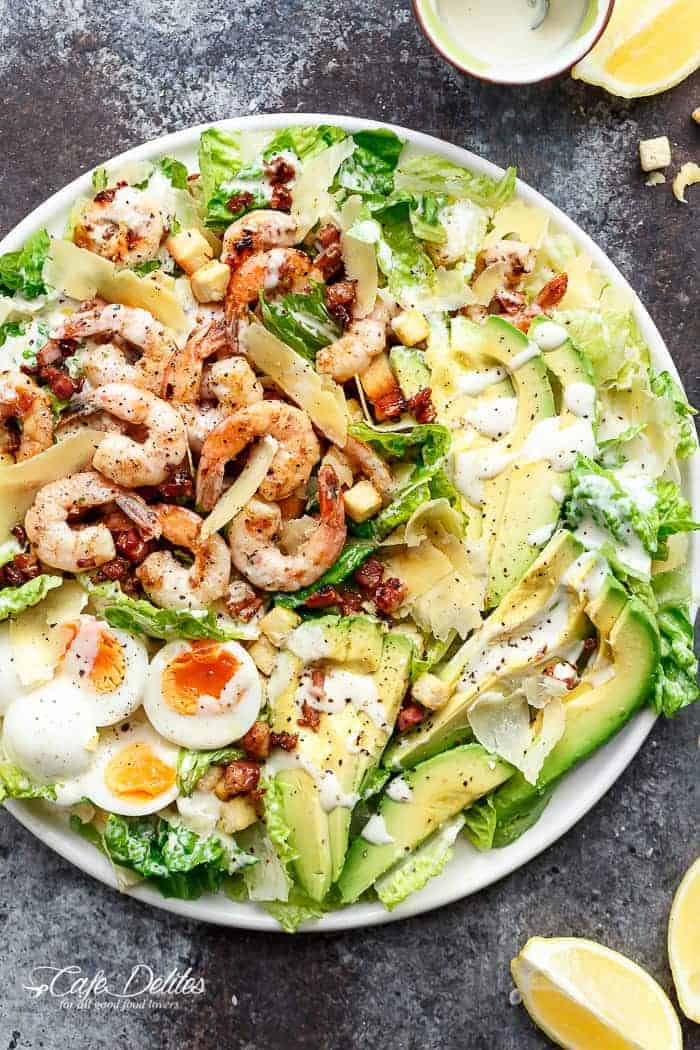 Source: Cafe Delites
Honey Mustard Chicken Tender Salad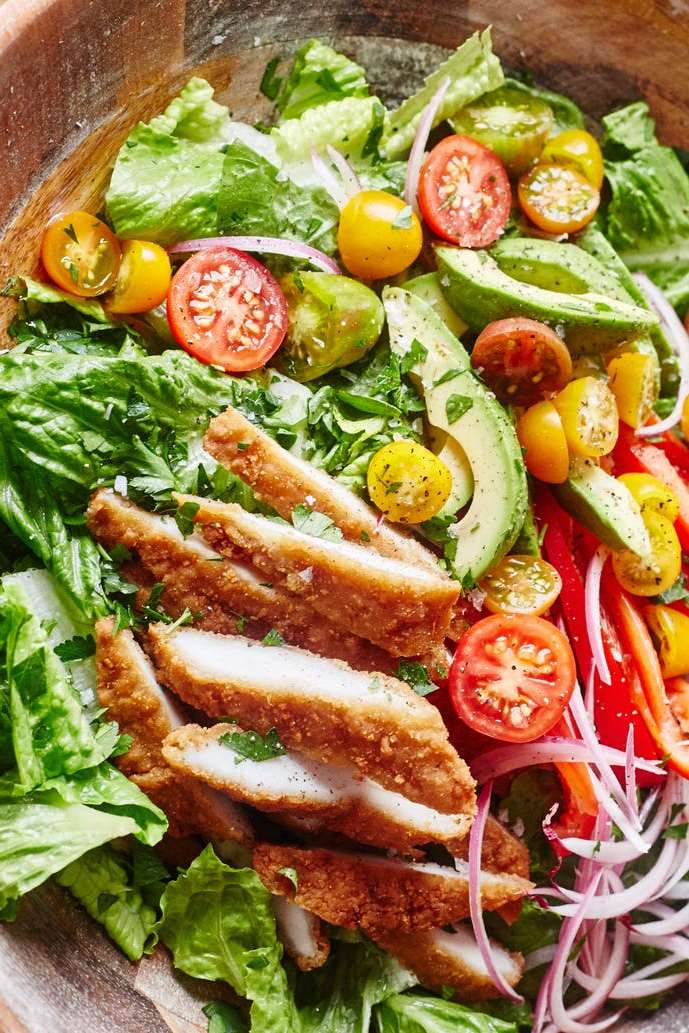 Source: The Kitchn
Spring Detox Cauliflower Salad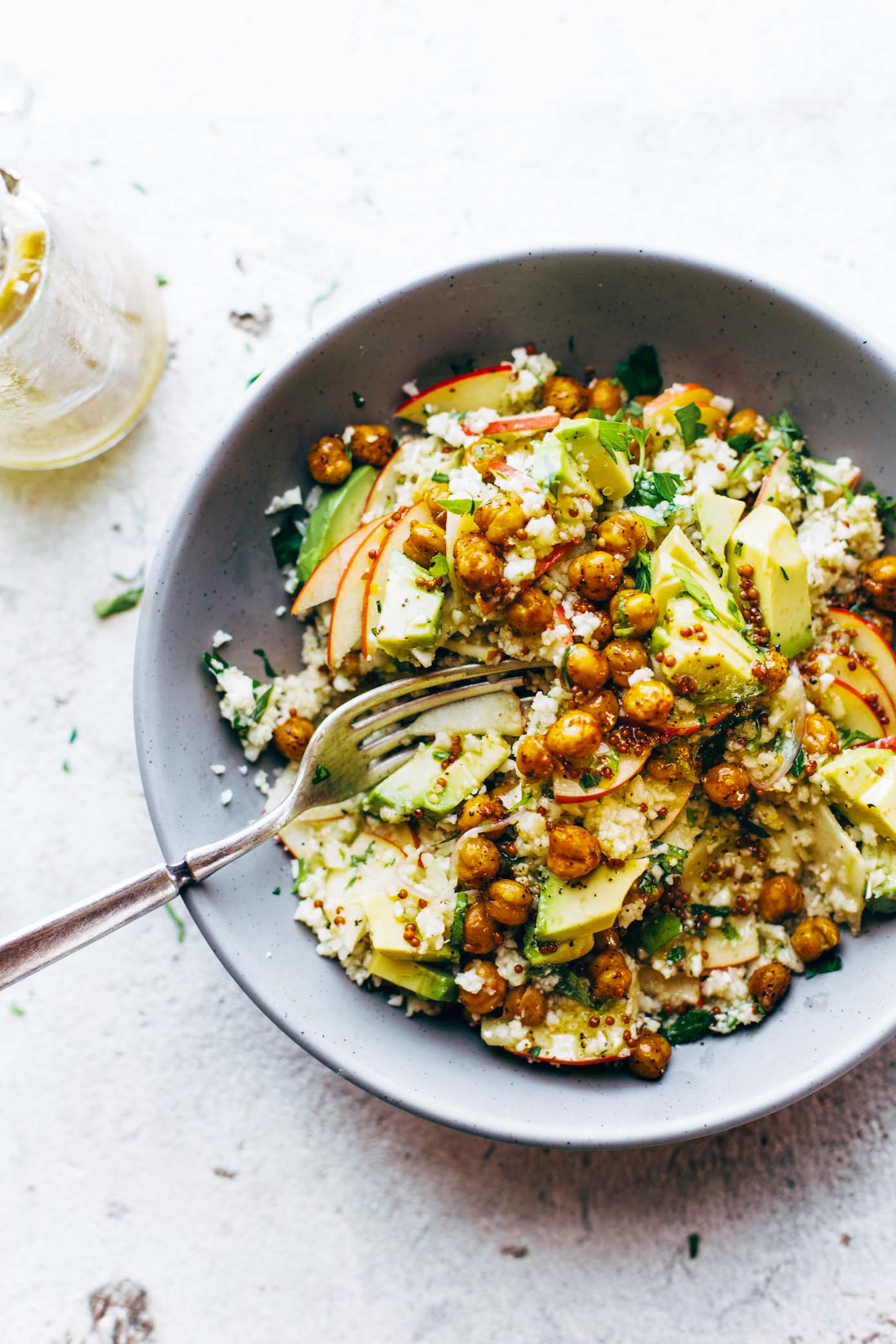 Source: Pinch of Yum
Honey Lime Quinoa Fruit Salad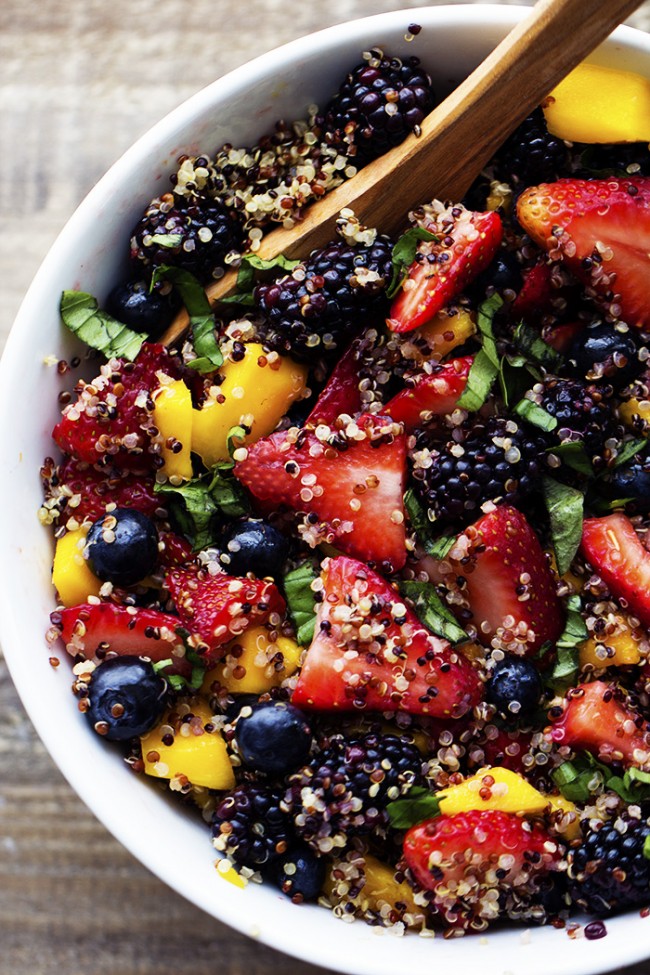 Source: The Reicpe Critic
Grilled Chili Lime Chicken Fajita Salad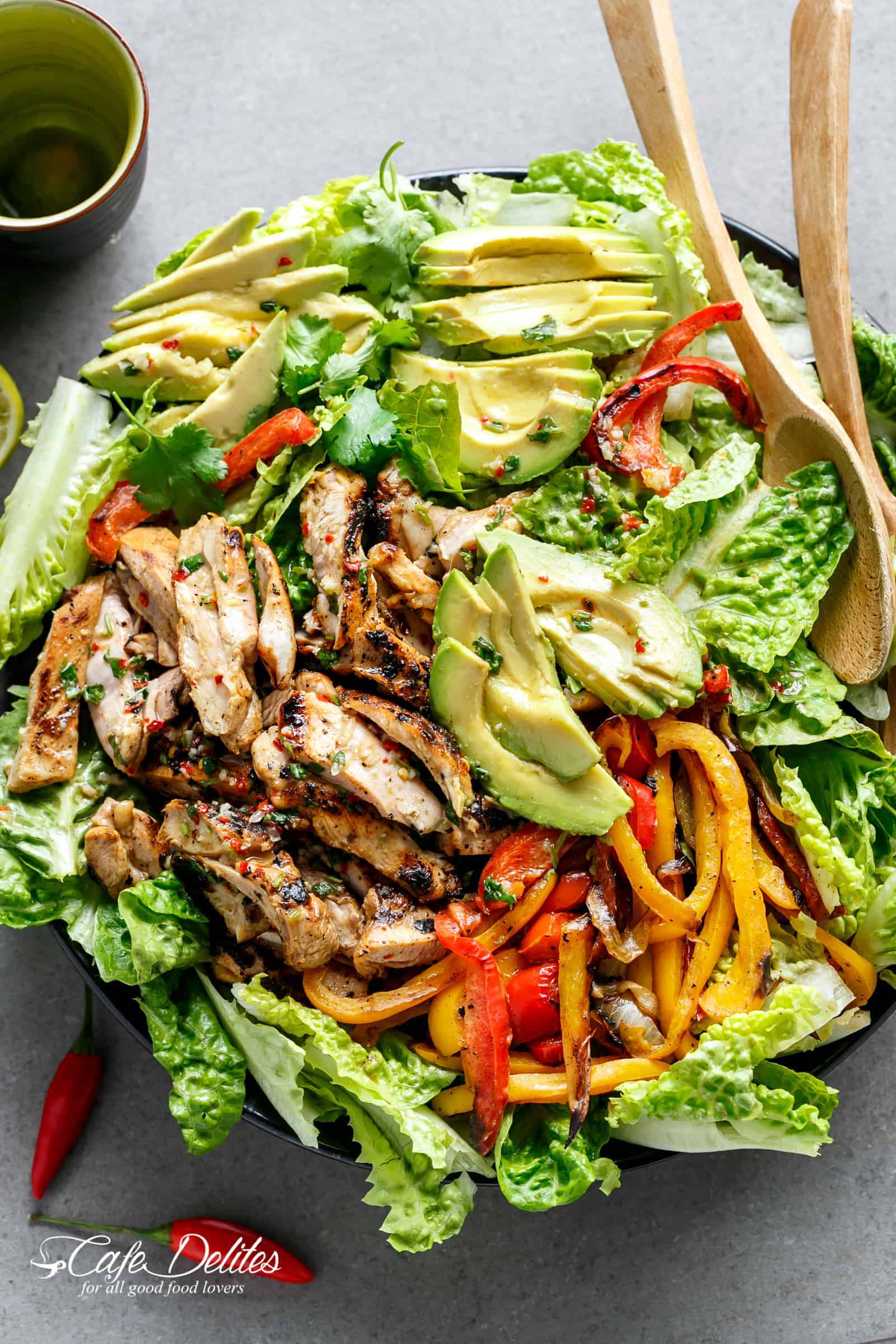 Source: Cafe Delites
Chipotle Lime Carnitas Salad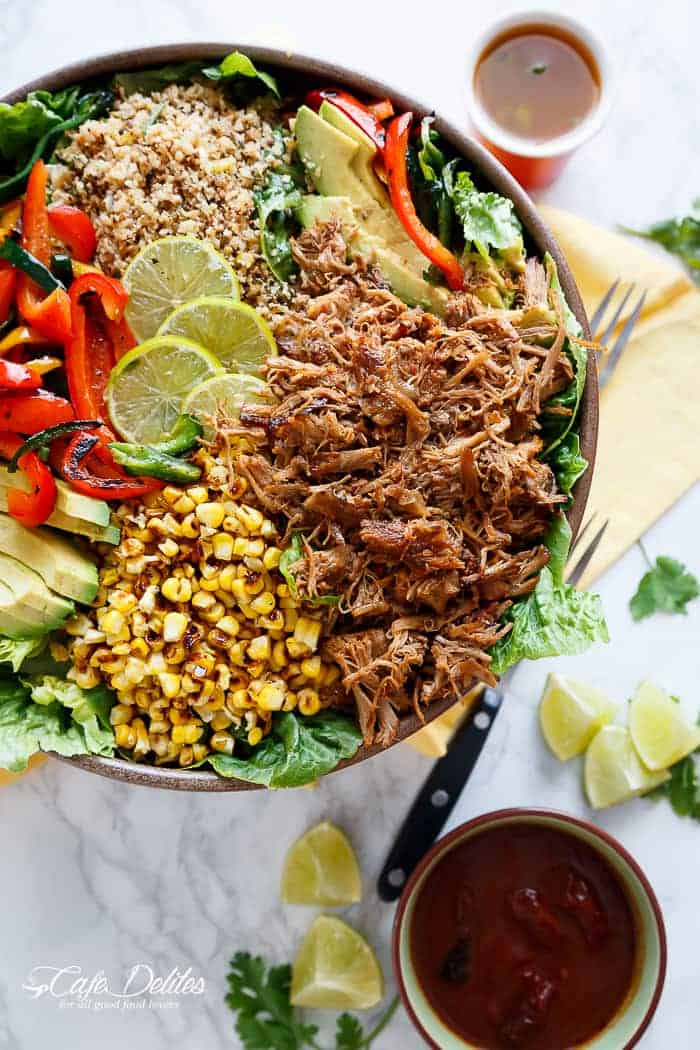 Source: Cafe Delites
Enjoy the salads and the season.
celebrate life in style…